When I have had spaces to fill in my home, I've often felt uninspired by the overpriced trinkets and generic art that stores and catalogs have to offer. It can also be overwhelming to consider taking on DIY decorating projects because so many of them are complicated, take lots of materials, and require skills or time that I just don't have. Perhaps you've felt the same way.
Here are some quick and easy decorating projects that can be done when you are short on time, money, or materials.
1. Canvas Wall Art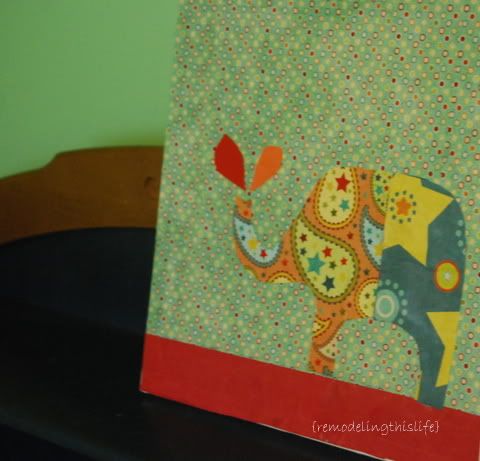 Photo by Emily
When my children's rooms had bare walls, I wanted to come up with something that would add a little character and not be over the top. Tutorial and other examples can be found at Living Locurto. Tsh has also shared other fun ways to decorate your walls in creative ways in this post.
2. Repurpose It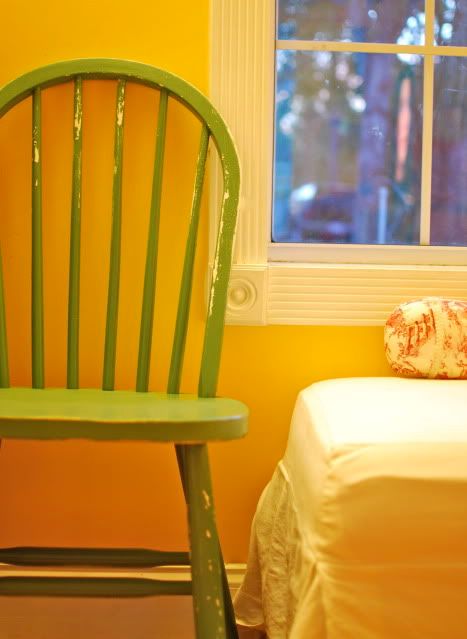 Photo by Emily
An old chair (stools work too) with some new paint can instantly become the perfect side table with a little imagination.
3. Pillow Covers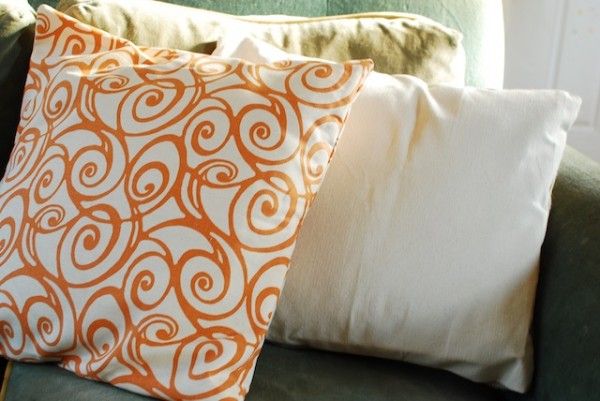 Photo by Emily
Pillow covers are quick and easy way to make a small change with big impact in a room. They can be changed with the seasons or just for the fun of it. If you aren't afraid of your sewing machine, there's a great tutorial: How To Sew a Pillow Cover in 10 Easy Steps. Even easier, here's a tutorial for No-Sew Cloth Napkin Pillow Covers.
4. Photo Displays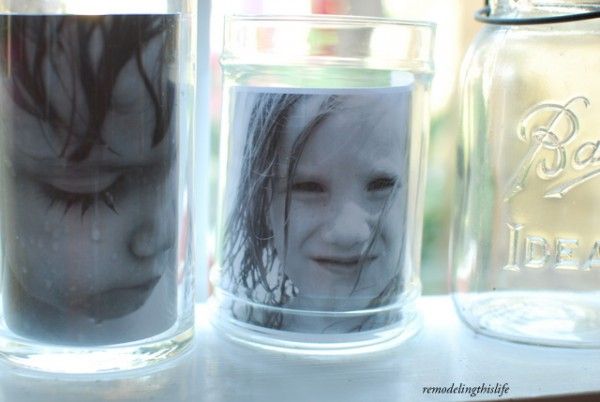 Photo by Emily
The quickest and easiest photo display I've put together in my home didn't even require picture frames. There are so many unique ways to display photos and putting photos into jars or hurricanes in this sweet and simple photo display is one way to reuse items around your home and show off the faces of the ones you love.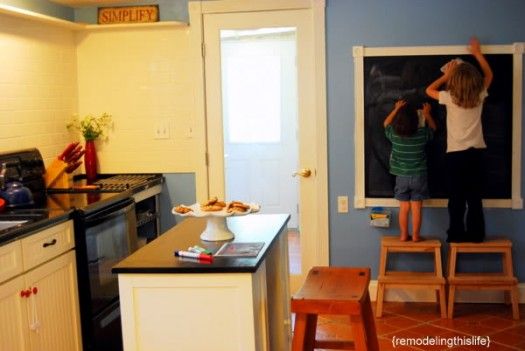 The greatest thing about DIY decorating is that it is a perfect way to bring unique touches to your home so that your home can tell your unique story. By using what you have, thinking outside the box, and getting creative, you not only make your home a more beautiful place, but you are making it a place that reflects you, your family, and the time of your life that you are in right now.
Have you done any DIY decorating in your home? Share your ideas below.