I love decorating our home for the holidays, but since most of our decor is in boxes 6,000 miles away overseas, I don't know when we'll see it again. When our family made a month-long trip back to the States for a conference, we didn't know that health issues would keep us here longer, then ultimately relocate us back to our home country.
(That's a whole other story.)
We hope to retrieve the rest of our stuff when we can, so in the meantime, our holiday decor this year is mostly handmade. I don't want to buy more stuff when we have plenty in storage. This is fine, because I honestly love the look of homemade decor. Plus, it's been a fun way to bond with my kids as we create together.
Here are some simple ways we've decorated around our home, handmade-style.
1. String Balls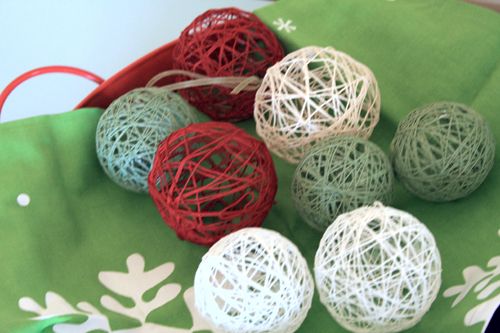 These are exactly what they sound like: balls made of string. Blow up some water balloons (not too much, to keep them small), wrap any form of string around them haphazardly, then cover with a mixture of equal parts white glue and water. Let it get really dry — probably overnight — then when they're hard, pop the balloon.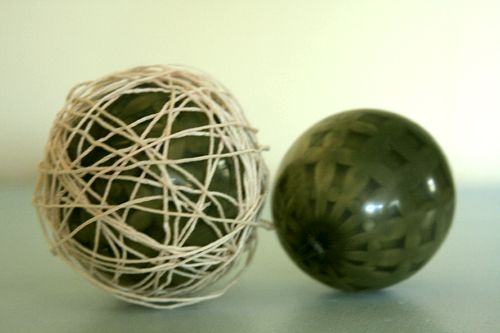 Water balloons are best because they tend to be more evenly round and smaller than traditional balloons.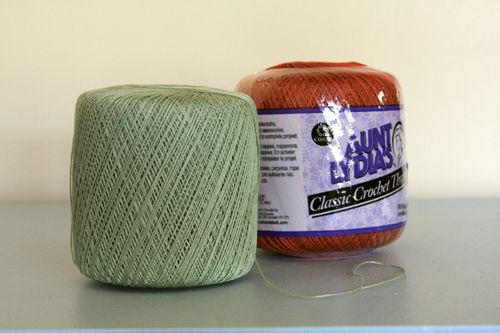 Thin string is best (I used crochet yarn, but you can even use sewing thread), and it's easiest to dab the glue mixture with a cheap sponge brush.
The kids loved this project, though I wrapped the string around for them. The tighter, the better.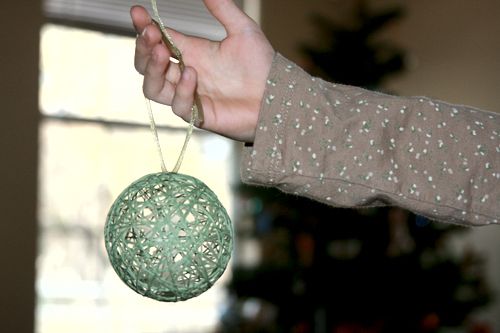 These balls make great ornaments or Christmas light covers, or string a line of them together for bunting.
2. Felted Garland
Hooray for free decor!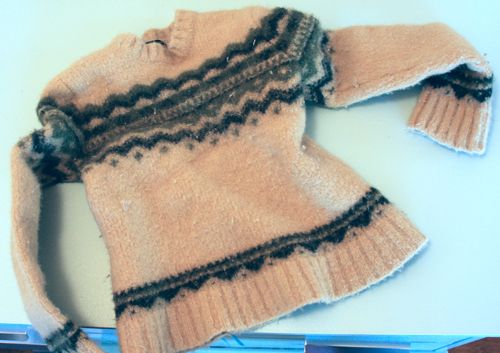 I felted an old wool sweater of mine (washed on hot and threw it in the dryer).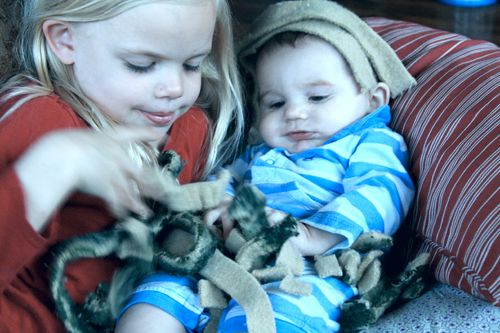 Then I cut it into pieces, let the kids toss it around for awhile, and then threaded it on dental floss.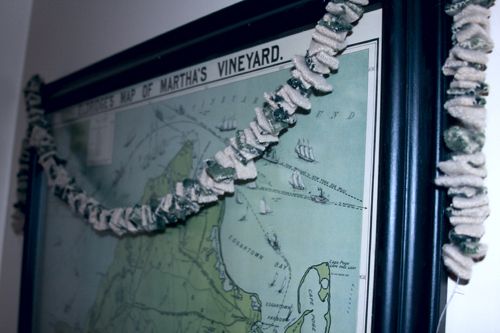 3. Paper Leaf Wreath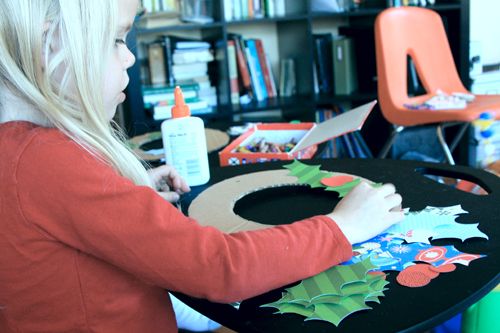 The kids wanted to make decor for their rooms, so they made wreaths for their door by using a cardboard circle with the center cut out with scrapbook paper leaves and berries.
Couldn't be simpler.
4. Jesse Tree au naturel
We're trying out a Jesse Tree for Advent and for now, we're using these printable ornaments with branches from the yard—I added rocks in the flower pot and covered them with moss from the craft store.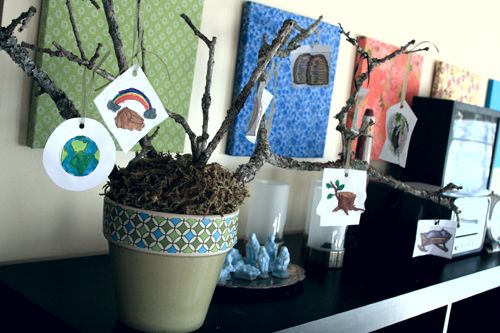 5. Clothespin Card Holder
To display Christmas cards, I hung a piece of ribbon and secured them on with clothespins.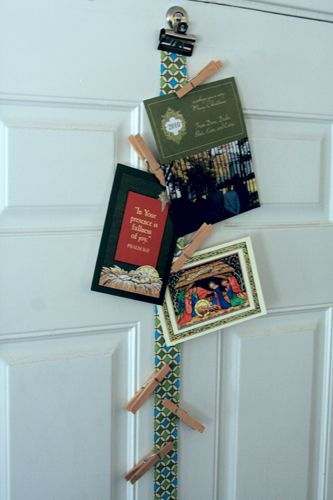 This is a non-craft—t took about five minutes.
6.  Books
Finally, a legit non-craft.  We're huge book nerds, so I gathered the Christmas and winter-themed picture books and separated them into this wire basket.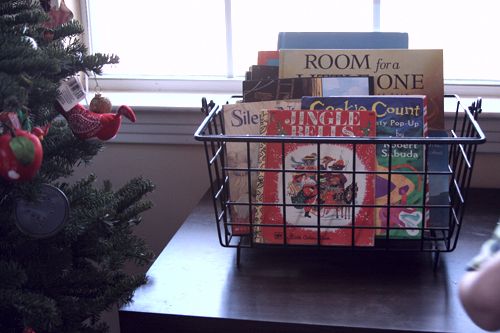 It's kept by our tree for easy-access reading all season long. Plus, the illustrations add instant, free decor.