This time of year can get overwhelming fast. Before the turkey has even settled in our stomachs, it's time to plan putting up the Christmas tree or getting ready to race into stores for Black Friday sales. I personally end up feeling like the entire reason for the season gets lost in the chaos of sales and decorations.
I love to put up simple decorations that honor the season and provide a daily reminder of what the true magic is this time of year, rather than ones that attempt to take center stage.
Here are some ideas for keeping it simple with some quick and easy holiday decorations.
Epsom salt candles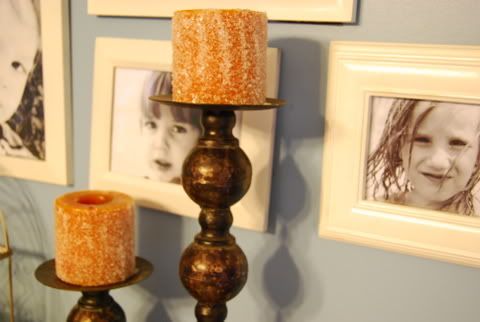 Photo by Remodeling This Life
Last year, I did a quick and easy project with my then five-year-old daughter by making shimmer candles. We took basic candles and glittered them up for a festive holiday feel. This project takes less than five minutes.
A simple wreath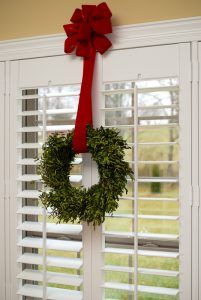 Photo by Sarah Bohl Designs
I love a simple and beautiful wreath like this.  A wreath is such a classic way to bring in the holiday spirit. There are a million and one ways to jazz up a wreath, but the most important thing about a wreath is to remember what it represents: the real nature of unending love.
String it up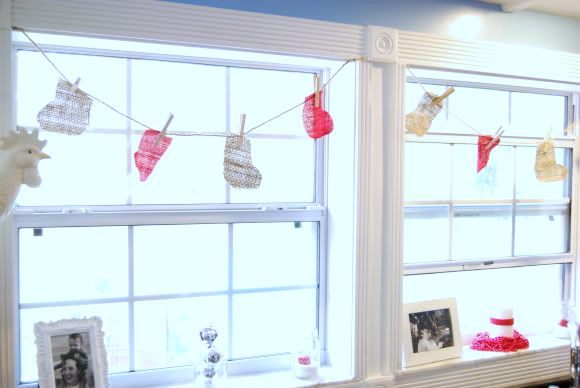 Photo by Remodeling This Life
One of the quickest projects I did last holiday season was to string up some twine in my kitchen window, and then cut out stocking shapes from burlap and clipped them up. This year, my daughter wants to string up snowflake cut-outs.  Anything would do — you could do anything from paper ornaments to cookie cutters.
Fill your jars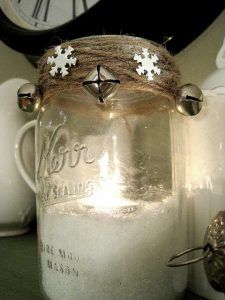 Photo by The Inspired Room
These jingle bell jars are so cute, and there are so many other ways to use jars this time of year, too.  Fill them with ornaments, pine cones, bells, beads or anything else you might have on hand that can become instantly festive.
Are you keeping your holiday decorations simple this year? What are some ideas you can share with the rest of us?