Next up for Spring Cleaning Week:  non-toxic cleaning.  In my book, I recommend a basic three-step process of decluttering, cleaning, and organizing in each area of your home in order to refresh your living spaces.
On Monday, we discussed some tips on decluttering, overcoming obstacles to our most common roadblocks to getting rid of stuff.  Today, we'll overview the benefits of non-toxic cleaning.
Because let's face it — cleaning is cleaning.  I don't need to convince you of the benefits of a clean house.  We've all lived it, and I'll bet you most of us constantly have at least a few areas of our home in need of a good scrubbing (mine does, anyway).
So why bother with going out of your way to clean without chemicals?  There's a lot of reasons, actually, and most of them align well with a frugal-spirited household. And it's also really easy to do.
Here are some top reasons for choosing non-toxic cleaning methods over traditional cleaners.
1.  Non-toxic cleaners are perfectly safe around children.
Those child safety locks for cabinets are made for under the sink — that's the big no-no area filled with chemicals for most households with little ones.  But if you don't have any chemicals there (or anywhere), then your biggest concern is little Emily making a mess there — again.
It's also a relief that kids can be around, no problem, when you're cleaning without chemicals. The toddler and preschooler crowd loves to hang around the parents, so it's perfectly fine for them to follow you and "help" as you scrub the bathroom counters.  Give them a sponge and a little squirt of your homemade cleaner, and watch them imitate your every move.
2.  Non-toxic cleaners keep the air you breathe clean.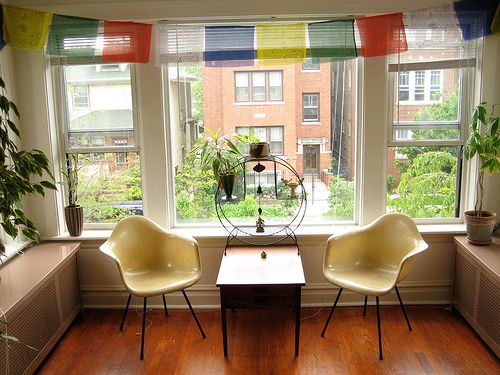 Photo by Katherine Raz
Most store-bought cleaners are full of toxic chemicals.  After all, why would most of them have so many warning labels about not breathing in the fumes?  That can't be good.
According to the U.S. Environmental Protection Agency, air quality inside many homes can be two to five times more polluted than the air just outside our homes.  Traditional household cleaners play a huge factor.
3.  Non-toxic cleaners are much, much cheaper.
Most basic cleaning recipes require the same basic ingredients, and they can be found in just about every grocery store.  A simple batch of glass or all-purpose cleaner costs mere pennies. It's even cheaper when you buy the ingredients in bulk.
4.  Non-toxic cleaners don't harm the environment.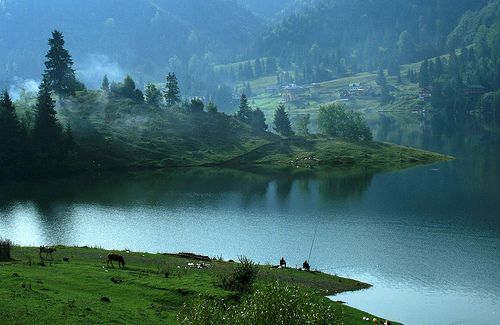 Photo by Paul Gabriel Pasztor
Conventional cleaners easily seep into our water, and it's difficult for many water treatment plants to treat a large volume of these chemicals.  Built up over time, and this can affect wildlife and other natural resources God has entrusted us to steward.
Many cleaners are also petroleum-based, which further sucks our natural resources.
How to switch to non-toxic cleaning
I recommend replacing your traditional cleaners as you use them up. But if you really feel weird about keeping these chemicals in your home, go ahead and get rid of them.  Check your city's website for any "hazardous waste disposal days," when you can drop off the cleaners and they can dispose of them correctly.

Then, use basic ingredients to create the recipes you'll need to keep your home clean. You don't need nearly the amount or variety of cleaners our culture would have you believe.  A basic all-purpose cleaner, a glass cleaner, and a few other as-needed recipes are all I use.
My e-book has ten recipes for non-toxic household cleaners, along with a complete list of basic ingredients good to have on hand.  But I'll go ahead share my basic all-purpose cleaner recipe here — it couldn't be simpler.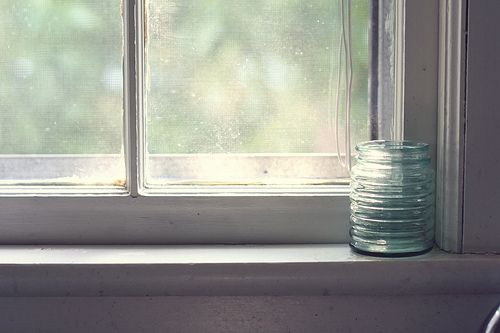 Photo by Stacy Bass
All-Purpose Cleaner
1/4 cup white vinegar
2 Tbsp. baking soda
1/4 gallon (1 liter) hot water
a few drops of essential oil (optional)
Combine the ingredients, stir, and let cool for a few minutes before pouring into a spray bottle.  Tea tree essential oil has antiseptic properties, making it a winner for cleaners.  But my favorite aromas come from orange, lemon, and lavender essential oils.  Use and enjoy!
For more inspiration on using non-toxic, natural products in your home, I highly recommend reading Stephanie of Keeper of the Home.  She always has such great insight on natural home keeping.
What are your reasons for cleaning without chemicals?  Have a favorite recipe to share?