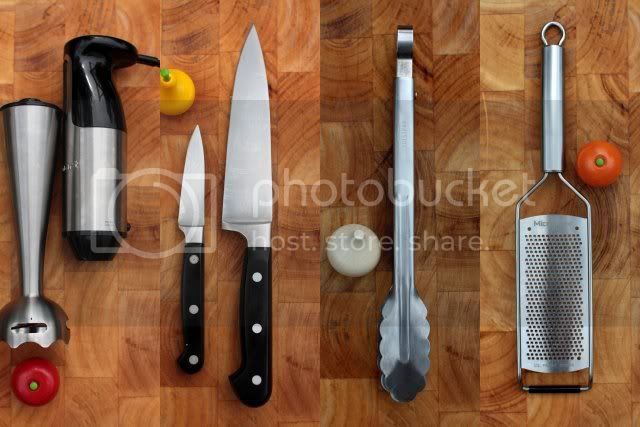 All photos are by Aimée.
"In the childhood memories of every good cook, there's a large kitchen, a warm stove, a simmering pot and a mom."
-Barbara Costikyan
Ever wonder how your mother or grandmother functioned without all the modern day conveniences and kitchen gadgets that are now available?  You know what?  I'll bet she did just fine.  In fact, she was probably just as efficient in the kitchen as the average home cook today.
Everywhere you turn, companies hawk every gadget imaginable, trying to convince us that this tool or this utensil will transform us into Martha Stewart on Christmas Day.  While I fully believe that having the right tool for the job can make cooking more enjoyable and productive, I also think that the typical kitchen is cluttered with useless gadgets.
Some of these gizmos, such as an apple peeler/corer actually take more time to assemble, use, disassemble,wash, dry and put away than if you were doing the job by hand with a paring knife!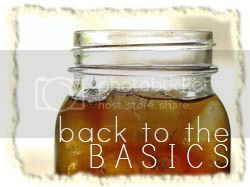 I already had an idea for this article when Tsh announced her Back to Basics series, and in doing so, she confirmed that a roll call of useful kitchen items was, indeed, an important step in equipping our kitchens for back to basic meal planing and preparation.
It's time to clear the clutter and trinkets that you seldom use, and invest in a few high-quality (but not necessarily high cost) items for daily use that will last you a lifetime.
My Top Ten Kitchen Items
Here is a peek into my kitchen and the items I rely on every day for my cooking and baking. There is nothing overly extravagant, like a Pacojet ice-cream maker (please, Santa), but these items are all as dear to me as a close friend, and make daily cooking a pleasure.
You'll notice I've left out some obvious essentials on the list such as measuring spoons and cups, a can opener, a wooden spoon, and the like, because to me these are staples–like your kitchen table and chairs–and I think I can safely assume that every kitchen has them.  They haven't evolved much over the years, probably because they continue to serve their purpose in the best possible way without getting over-complicated.
Also, I've assigned a ball-park value to each item to give you an idea of what you should expect to spend on these items. Remember prices may vary from country to country, and bargains certainly can be found on all items.  Don't rule out second-hand shopping; good quality items such as All-Clad or Le Crueset cookware can have more than one life.
under $20      $
$20-$50      $$
$50-$100      $$$
$100-$150      $$$$
1.  A Good Knife – $$$
I can't stress enough the importance of a good quality knife. A sharp knife will save you so much time and is the best investment you can make in your kitchen. I recommend starting with a 6-1/2″ chef's knife and a small paring knife, as about 90% of all knife work can be completed with this pair.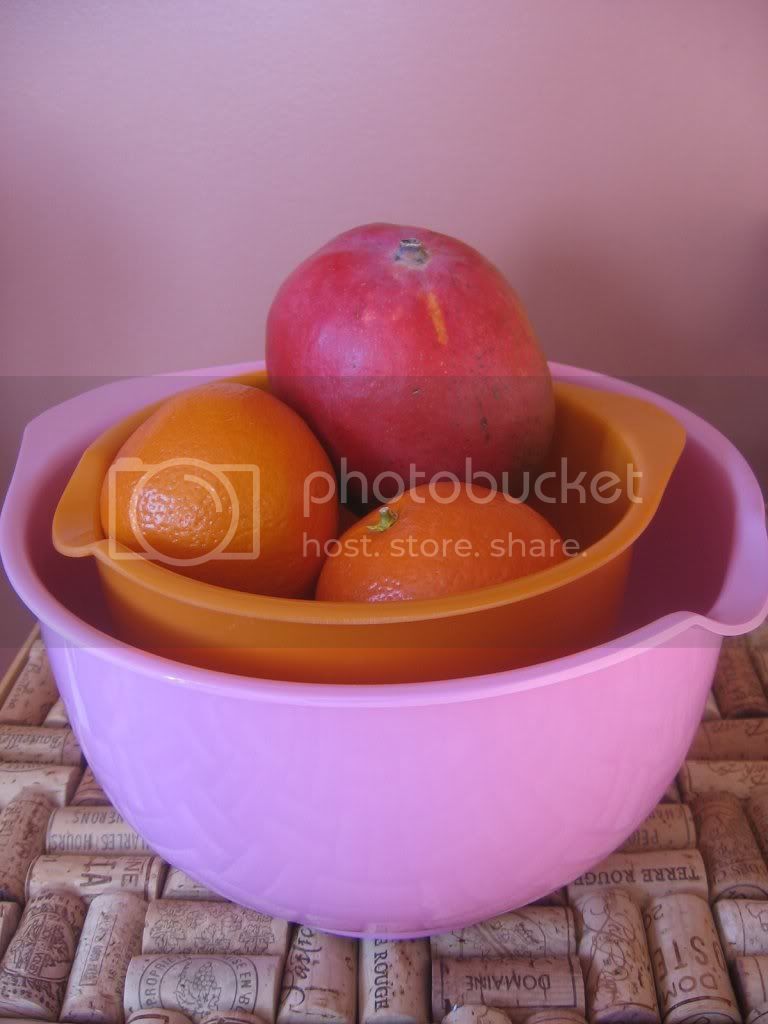 2.  Melamine Mixing Bowls – $$
These nesting mixing bowls are durable, lightweight and heat resistant. I love color, and these bowls are a fun and cheery way to mix up anything! Rubber base rings grip the counter, making these my choice over stainless steel mixing bowls.
3.  Tongs – $
Perhaps one of the most useful kitchen tools ever, I refer to my tongs as my third hand because I reach for them so often during the day. If you think tongs are just for turning meat on the BBQ, then you need to play around with them a little more.
Try using them to loosen boiling spaghetti (eliminating those unfriendly octopi), toss a salad, turn cubes of browning stew meat or chicken, fish out deep-fried nuggets, and do virtually anything that is too hot or icky to do with your bare hands.
Tip: Don't leave the tongs in the kitchen once dinner is ready! Bring them to the table and use them to dish up your meal in an efficient and tidy way.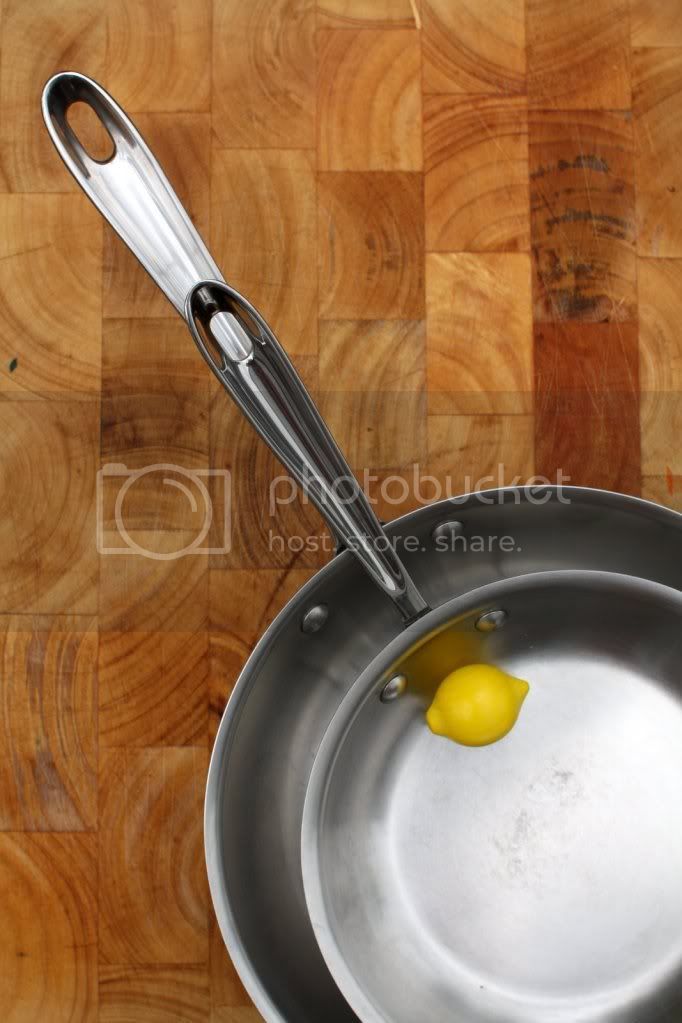 4.  Stainless Fry Pans – $$$
If the house was on fire, I would probably grab the kids and my All-Clad pans from the kitchen before leaving. Heavy enough to sear a steak or dissolve sugar, these versatile stovetop-to-oven fry pans just might actually make my food taste better. I've disturbed them nearly every day from where they sleep on my pot rack, yet then show almost no sign of wear and tear.
5.  Large Cutting Board – $$
Essential for any kitchen, an all-purpose cutting board can never be too big. My hefty wooden board has many different uses, ranging from basic everyday food prep to cheese board at a party.
Tip: Bigger is better! As long as you have storage space for it, your cutting board can't be too big. Often I'll have at least three different items in various stages of preparation in three corners of my large board.
6.  Silicone Spatula – $
The perfect balance between firm and flexible and available in every pretty color imaginable: it's the spatula all grown up. Heat resistant to 800F, these spatulas were probably invented by someone who often absentmindedly set the spatula down on the hot stove next to the pot. Guilty!
The silicone head won't scratch non-stick cookware, and is easily removed and tossed in the dishwasher for proper disinfecting.
7.  Fine Mesh Sieves – $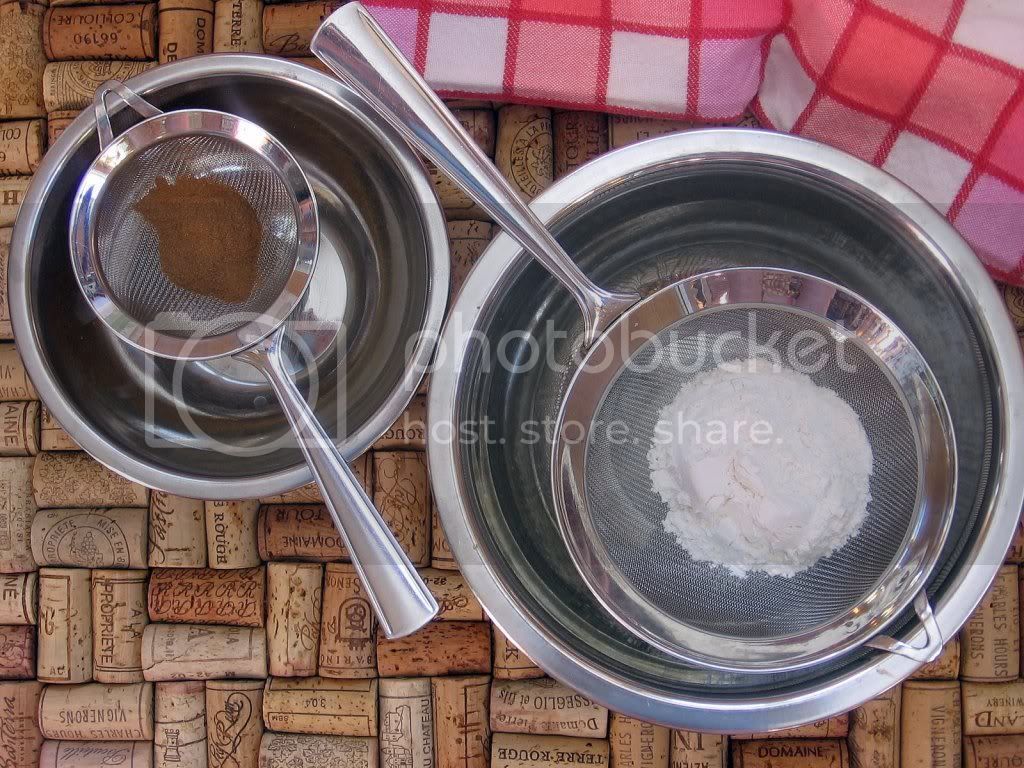 Perfect for straining sauces, sifting flours or passing delicate purees, these durable sieves are irreplaceable in my kitchen and are always within my reach. I use them for countless other purposes such as rinsing rice and beans, washing berries, and straining pulp and seeds out of citrus.
It's convenient to have this first-class tool in a few different sizes, but a standard five-inch size will accommodate most cooking uses.
Tip: Just washed your sieve, but now you need it to sift some dry ingredients? If the oven is on, pop it in for a minute or two and it will dry in a jiffy.
8.  Immersion Blender – $$$
Where would I be without this hand blender to puree soups, whip up batches of creamy salad dressing, emulsify sauces, blend together smoothies, and puree baby food? There is no question that this tool simplifies my life in the kitchen. Best feature: the removable head allows for a quick clean-up. After a knife, this just may be a kitchen's second-most versatile tool.
Note: Most hand-blenders (or stick blenders, as they are also known) also come with several handy attachments, like a whisk and a chopper/mini food processor.
9.  Dutch Oven – $$$$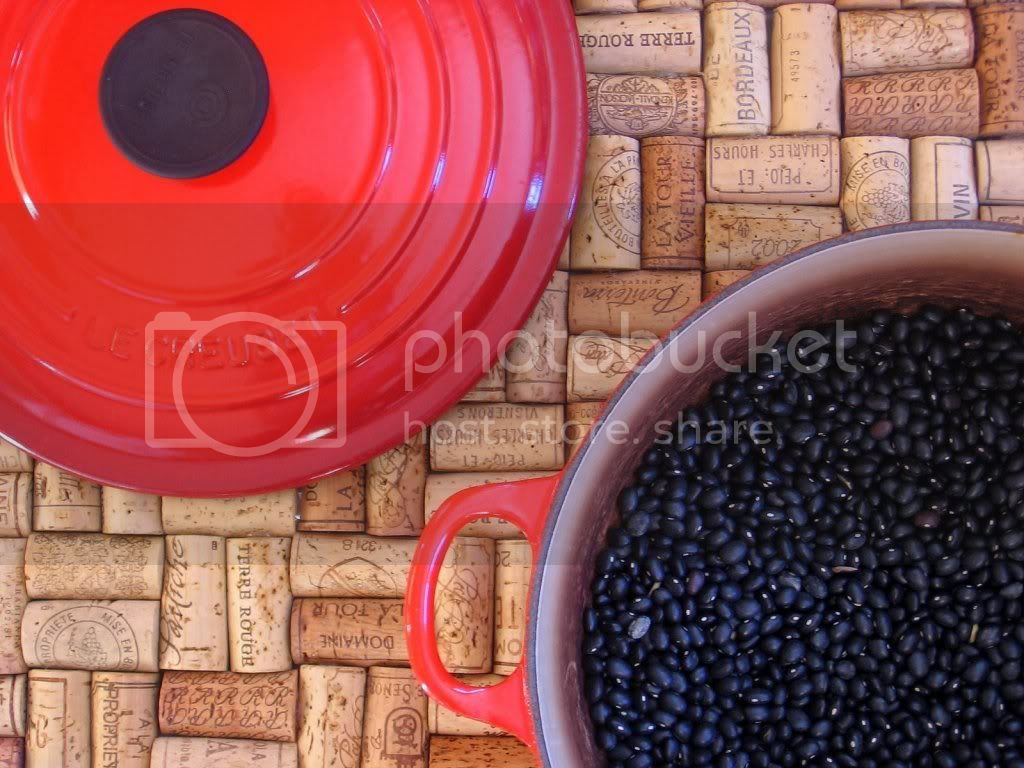 I *heart* my Red Le Creuset 7 ¼ quart Round French Oven. Pasta sauces, bold curries, meaty stews, delicate custards – you name it. This pot is never empty in my kitchen and never wears out. It functions as slow cooker, rice pudding pot, lazy paella pan, and just about every one-pot wonder you can imagine. A beloved wedding present, I know this high quality pot will outlast me in the kitchen.
10.  Baking Sheet – $
Yes we're cookie fiends around here, but our baking sheets get much more action then just gingersnaps and shortbread. On any given day they could be occupied by stale bread, drying in the oven for breadcrumbs, catching vegetable peelings, or holding a mountain of shish kebabs headed for the BBQ.
Tip: Visit a restaurant supply store to find the really big cookie sheets (15″x 20″); otherwise don't invest tons of money on expensive sheets. I find the older and more warped they are, the better cookies they make!
Bonus!
11.  Braun Aromatic Coffee Grinder – $$
A worthwhile investment for the serious home cook, my little coffee grinder works perfectly for grinding spices and hasn't been used for coffee in some time. Without it, making those batches of homemade garam masala would be a lot more work. If you buy your spices whole and prefer to grind them yourself, this is a time saving tool for you.
Tip:Switching from a curry to cinnamon? Simply pulse some coarse salt through it to remove odours and wipe clean with a dry cloth.
Baker's Dozen! One last item for the serious baker…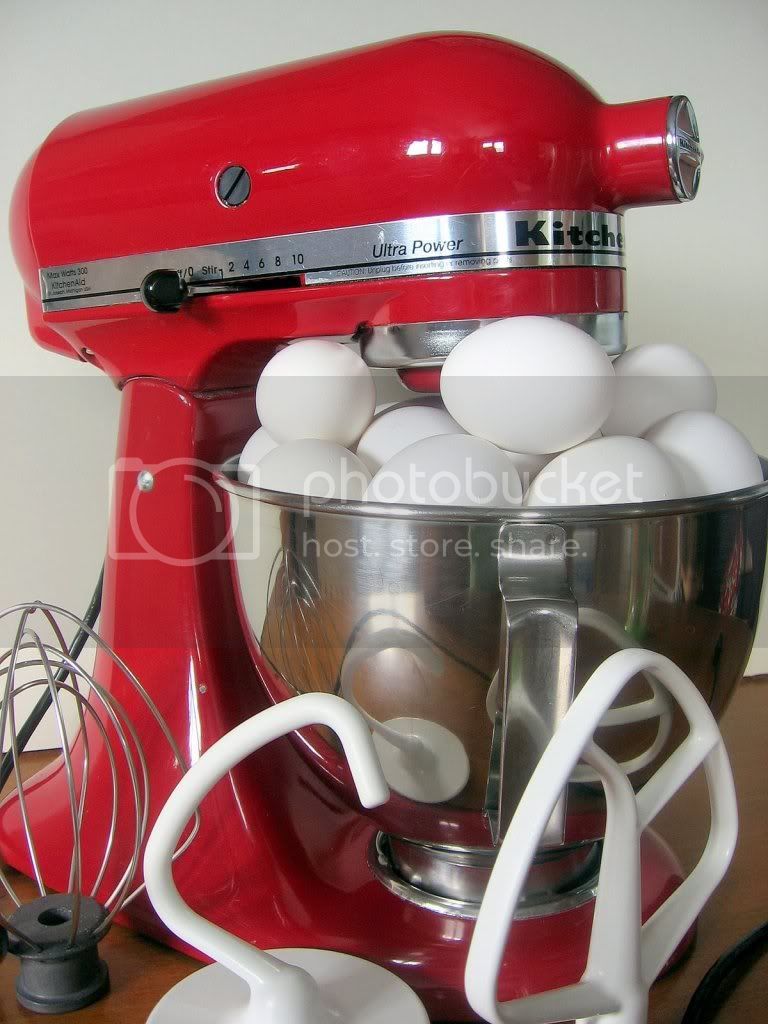 12.  Stand Mixer – $$$$$
If tongs are my third hand, this beauty is my third arm. This cherished wedding present does it all — from the softest pizza dough to the fluffiest butter cream, with countless batches of cookies in between.
Some of its features include:
325-watt mixer with 10 speeds;
5-quart stainless steel bowl
Tilt-back head for easy access to mixture
two-piece pouring shield with large chute for adding ingredients
Includes flat beater, dough hook, and wire whip
Depending on your style of cooking, upbringing, or ethnicity there might be a few items missing from this list that you can't function without.
Take a slow cooker, for example; although I seldom use mine (I received as a gift), it has been called the working woman's best friend, and has probably saved the day for many a busy woman balancing work and home.
How about a wok? For some, the wok could star in the preparation of several meals a week, yet for those who seldom cook Asian-inspired dishes, it may collect dust for a year.
Each household has their own beloved 'top ten' kitchen items, and today I am sharing mine with you. I hope you don't come away from this post thinking, "Aimée says I need to have a spice grinder", and then go purchase something that you'll never use. Instead, let my list free you to embrace the 'less is more' motto, and stock your kitchen with a few key items that are invaluable for cooking.
Make sure that any additions to your tools are indeed saving time, and not overly gadgety. Remember, it's about getting back to basics — I'm sure your grandmother would approve.
What do kitchen item do you reach for every day? What is your most prized tool? Feel free to share your 'Top Ten.'