Name: Caroline McGraw
Location: Northwestern Alabama
Occupation: Writer
Blog/site: A Wish Come Clear
Tell us one way you are simplifying your life.
I am simplifying my life by living where I live now: in a small town in Alabama, instead of Northern New Jersey, where I grew up, or Washington, DC, where I lived for five years after college. I work from home as a writer while my husband renovates our 113-year-old historic home. My life looks entirely different than it used to … much quieter, much simpler, much more me.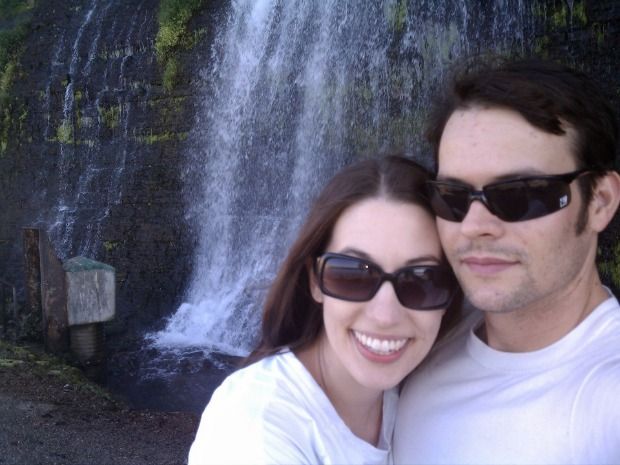 My husband and I were compelled to make a change because our lives had become increasingly unbalanced. We met, fell in love, and married while serving as live-in direct caregivers for a wonderful non-profit organization called L'Arche. Its mission is to create homes where people with and without intellectual disabilities share life. We loved our community; however, our work lives grew increasingly unsustainable. Since both of us were dedicated to doing our best within the community, we kept receiving new roles with additional responsibilities.
By the end of our time in DC, my husband was co-leading a 13-person house team; he frequently worked 12+ hours a day. In turn, I was commuting into Arlington, VA several times a week (if I couldn't secure a ride, public transit took 1-1.5 hours each way), overseeing two homes and house teams as a program director while writing and growing my blog. High rent and relatively low wages meant that a car – always an expensive proposition in the city – was out of the question.
My husband and I also shared in the leadership on-call duties; we carried 'emergency line' phones that we had to answer at any hour of the day or night if they rang. I remember lining them up together and thinking, "I cannot believe that we have both of these in our one tiny studio apartment."
I was sick more often than ever. It was a time in which I could never get enough sleep, when I would spend weekends getting in and out of bed, watching endless episodes of Gilmore Girls because I didn't have the energy to do much else. (And if I couldn't go out and have fun and banter wittily with my best friends, at least I could live vicariously through Lorelai and Rory.) My body would short-circuit from stress on a regular basis, and I'd lay in bed, wondering what was wrong, wondering why I was, yet again, staring up at the ceiling fan. I knew that something had to change, but I couldn't see how to make it happen.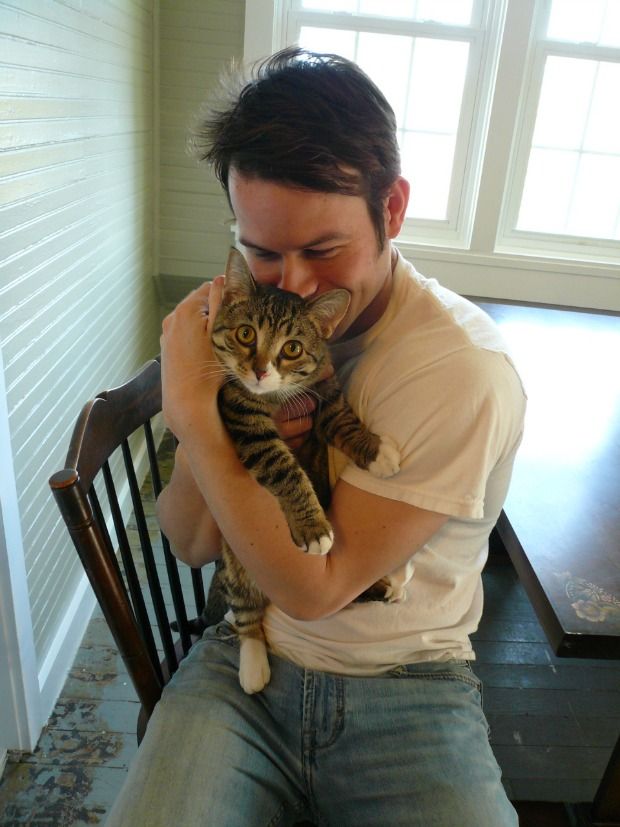 What were the obstacles?
We were really scared that we might leave our DC jobs and end up living in a van down by the river in Alabama! We were afraid that we might not be able to make ends meet and renovate a house too, but thankfully, that has not been the case. In DC, we learned to live simply and stay within our budget in a very expensive area; that was excellent practice for our life now! Living where we live helps take the pressure off; instead of always worrying about where the rent money will come from, I can make decisions based on what brings me joy and energy. (Fun aside: I can still remember the astonishment on my face when I realized that a delicious cup of coffee at the local shop was $1.75. A great cup of coffee for under $2?! That just doesn't happen in DC!)
Yet it was very hard to make the choice to leave DC. When I lived there I unquestioningly bore the weight of my responsibilities to others, but I'd push aside the weight of my responsibility to myself. The latter was like a discarded piece of luggage, one that I tried to leave behind at the airport carousel. But it was as though I also had a diligent security guard next to me, a vigilant man who recognized that the bag was mine to carry. And when I tried to turn away from it – claiming that the heft of the other items I bore rendered my own bag too much to bear – he'd look at me with sad eyes and place it on my shoulders anyway. Inevitably, I'd walk a few strides, then tumble under the strain. This happened over and over again until I finally realized: I had to carry my own bag. And in order to do so, I had to lessen the load. I had to let go of other items, those things that I'd carried so long they seemed like mine.
Finally, I ended up on the floor one time too many. Finally, the message came through. Things were falling apart, but they were also coming together … and what was coming together was the knowledge of who I am and what I am actually called to carry.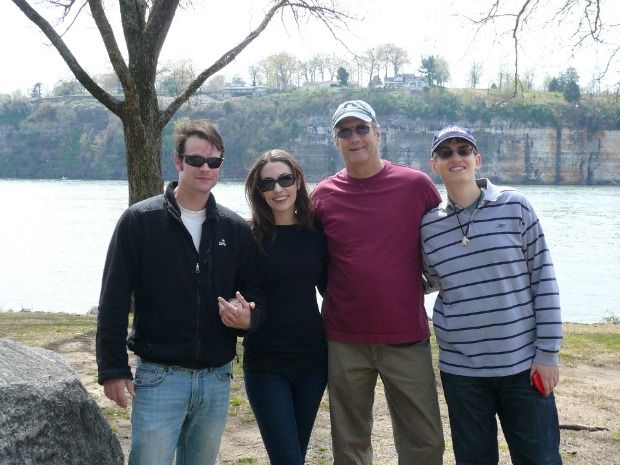 What inspires you?
I am inspired by my friends at L'Arche, actually. The individuals with special needs that I was privileged to live and work alongside changed my life. Thanks to them, I know that I am loved for who I am, not just what I do.
As I wrote on my blog, "I think of how a long-term member of the L'Arche DC community came to work with the community full-time. Once upon a time, he'd been a lawyer, wearing nice suits, meeting with powerful people and enjoying a great deal of prestige.
He wasn't entirely fulfilled by his law work — in fact, he longed to do something else — but the validation he received from just about everyone in his life kept him bound to that career. That is, until he started hanging out at L'Arche … and specifically, spending time with Theresa (not her real name), my future friend and housemate.
After a while, he realized that Theresa was perhaps the one person in his life who didn't care one bit about all the 'important' things he did all day. Sure, she understood that he had a job; she just didn't conflate who he was with what he did for a living. She didn't treat him differently because he was an 'important' lawyer.
Instead, what mattered to her was that he showed up. What mattered to her was that he was a friend. And what mattered to her, as it turns out, was what mattered to him as well. Just by being herself, she gave him permission to change his life. And so he took a leap of faith and went to work for L'Arche full-time. And who knows? Perhaps the ripple effects of that choice are part of how I ended up at L'Arche years later."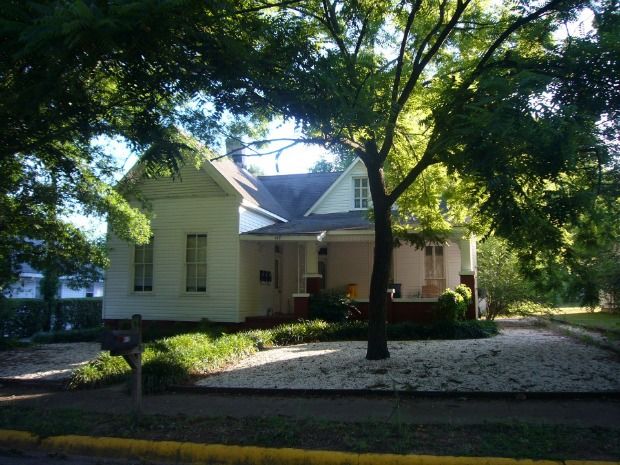 Share a favorite quote, guiding motto, or perhaps your life's purpose statement.
As I write this story, these are the ones that spring to mind:
"A life lived in fear is a life half-lived."
– Spanish proverb, by way of the film Strictly Ballroom
"Well, I know it wasn't you who held me down
And I know it wasn't you who set me free
So oftentimes it happens, that we live our lives in chains
And we never even know we have the keys …"
– The Eagles, "Already Gone"
"I think that we can't go around measuring our goodness by what we don't do, by what we deny ourselves, what we resist, and who we exclude. I think we've got to measure goodness by what we embrace, what we create, and who we include."
– the film Chocolat
How do you celebrate everyday successes, no matter how small or large?
I used to find it hard to pause and celebrate; it was always just go, go, go, onward to the next thing! But now I take a minute to appreciate how far I've come. I jump up and down and say YES when I hear that a guest post I've submitted will be published, then I run over to my husband and tell him the good news. I make a Skype date with a friend to celebrate that she's finished writing her book; I set up a dessert night at a favorite restaurant for a friend with whom I've just finished a big freelance project. I stop pretending like these things are 'no big deal' and start believing that it's okay to be excited, it's okay to be happy.
—
Thank you so much for your words here, Caroline.
Want to share your story about one way you're simplifying life? Head here.