Once our kids go back to school, the conversation drifts towards some of our favorite summer memories as we eat dinner or get ready for bed. Our thoughts turn to the experiences we've had during these magical months of warm weather and carefree days.
Summer is such a special time, and to help remember some of our favorite moments from the season, we created an All About Summer mini-scrapbook.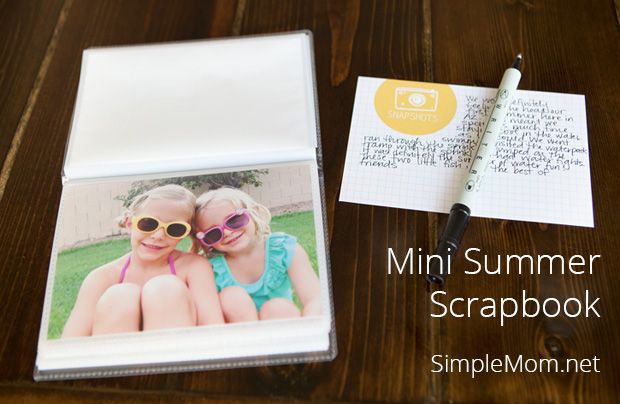 This simple little album came together quickly. There's nothing complicated here, just a basic 4×6 photo album filled with photos and journaling cards for jotting down our summer stories.
This little album was a collaborative effort, but the supplies are so inexpensive that it would be fun to have your child put together their own mini scrapbook.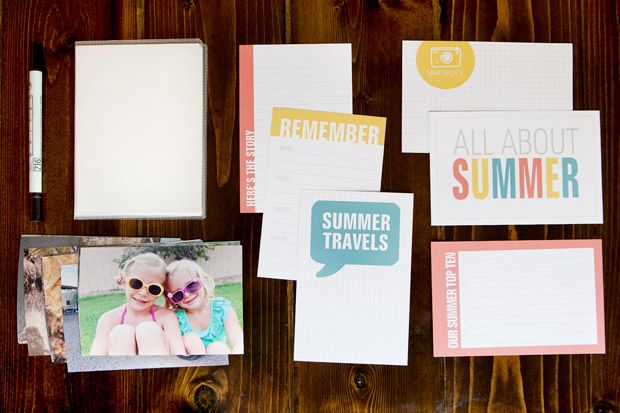 What you'll need to create your own mini-scrapbook:
• 4×6 photo album (we found ours at the dollar store)
• Paper trimmed to 4×6 size to fit in your album
• A paper trimmer
• Your favorite acid-free pen
• A selection of summer photos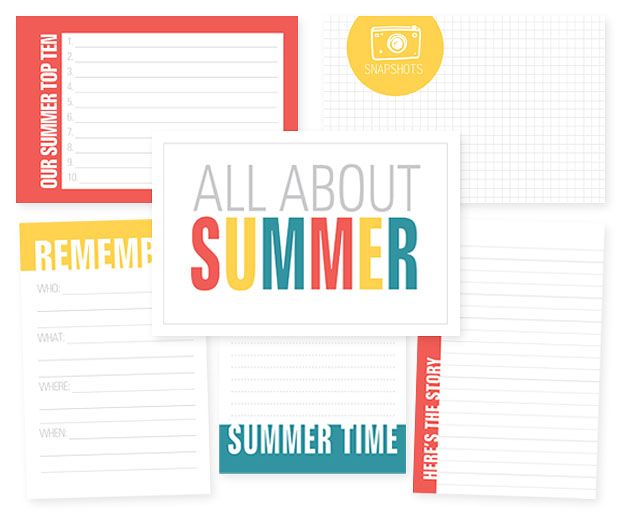 I've created some printable journaling cards to make it even easier for you to put together your own album. You can download them here as a PDF. Simply download, print, and trim them to fit in your album.
Start by adding the title card to the front of your album; or, you could have your child design their own cover with stickers, markers, or crayons.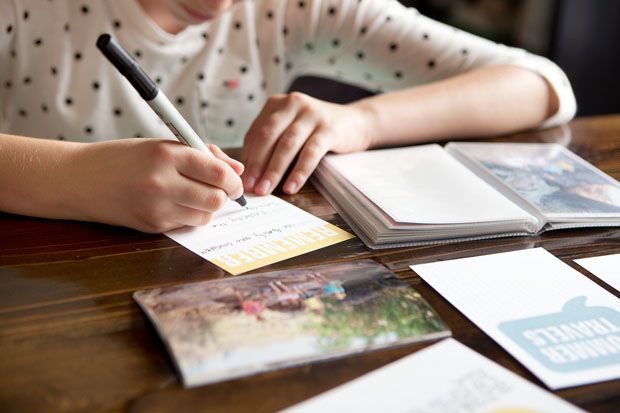 Next, get your pen ready to start recording those favorite summer memories. My kids had a lot of fun putting this album together, while at the same time retelling the stories they remembered from the summer.
My two youngest enjoyed putting photos in the album and drawing pictures to add to the album. My oldest kids had fun filling out the journaling cards about things they loved from the summer.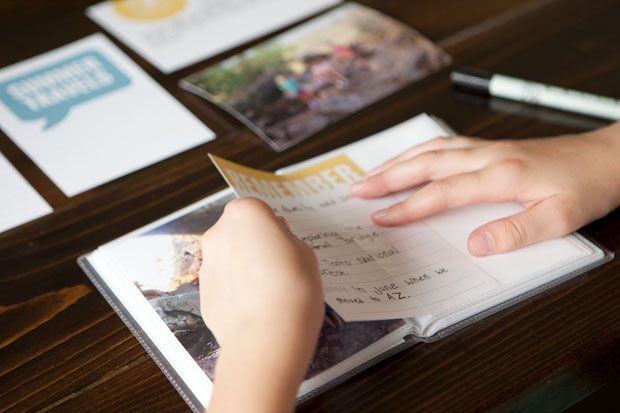 Now you're ready to add all your photos and journaling cards to the album. I paired a journaling card with each photo and placed them in the album side by side, but you can do it however you'd like—there's no right or wrong here.
When your album is complete, leave it out where it can be enjoyed. You could also take it along with you on outings to inspire a little quiet time when needed, such as at a doctor's appointment.
Here are some things you could record in your mini-scrapbook:
• A list of books you read over the summer
• Favorite places you visited
• What you did on a typical summer day
• Food you enjoyed over the summer
• Something new that you tried
• A memorable project you worked on
• A wish list of things to do next summer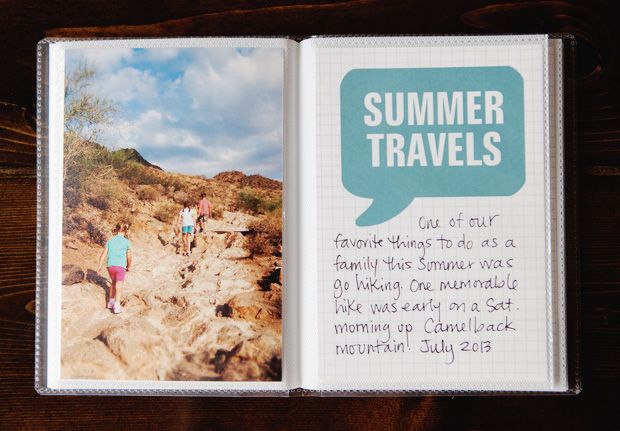 This mini-scrapbook is a fun and simple way to preserve precious family memories that are too easily forgotten, and inspire conversation and storytelling with your kiddos.