Continuing my year-long series of what I read this past month, February's book collection was a hodgepodge of reading genres. (In fact, I've got thoughts about this, which I'll share in this week's podcast — listen in on Friday).
Here's what I read in February 2019.
1. Still Life, by Louise Penny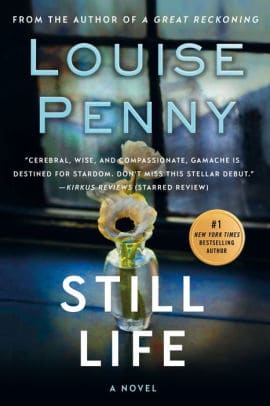 I might be the last person on earth to read this first installment of the Inspector Gamache series, and I'll trust everyone who says it only gets better. This was a fun read, but it hasn't quite yet gripped its hooks in me. I love mysteries, and this was okay — but I'll assume the opinions of everyone I trust that it only gets better.
3 out of 5 stars ⭐️⭐️⭐️ | Amazon | B&N | Indie
---
2. Jane Eyre, by Charlotte Bronte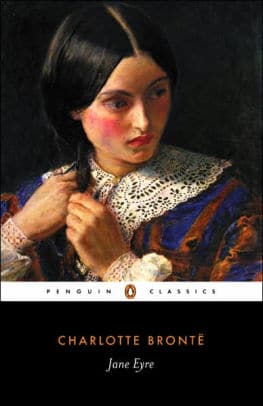 Technically this is my third time reading this, and it continues to be one of my all-time favorites. A solid bonus from teaching high school English this year is getting to dive back in to some classics I haven't dusted off since college (I majored in English lit).
This is a must-read gothic, romantic, Bildungsroman story for the ages… It was a hit when it released in 1847, and for good reason. Add it to your TBR list if you haven't yet had the joy of meeting Jane — you're in for a treat.
5 out of 5 stars ⭐️⭐️⭐️⭐️⭐️ | Amazon | B&N | Indie
---
3. The Importance of Being Earnest, by Oscar Wilde
Same category here… all hail being a high school English teacher! I love Wilde, and this play of his is the epitome of his wit. Great one-liners, a fun little plot twist, and a great representation of the aesthetic genre from the late Victorian era for which he was known. Bonus: it can be read in a day.
5 out of 5 stars ⭐️⭐️⭐️⭐️⭐️ | Amazon | B&N | Indie
---
4. One Friday Morning, by Langston Hughes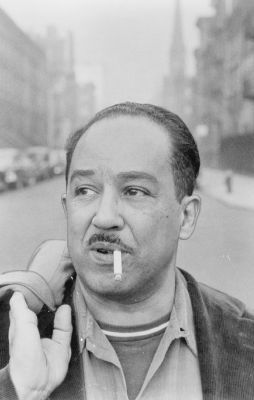 I found this relatively unknown short story while researching good in-class reads for Black History Month. Well written, you can feel its publication date (1941) by its ending — I'm curious whether it would have such a nicely tied bow if it were written after, say, 1963 or so. Hughes is a master writer; share this one with your kids.
4 out of 5 stars ⭐️⭐️⭐️⭐️ | read it online
---
5. Power Moves, by Adam Grant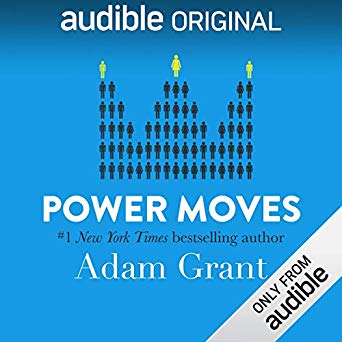 This is one of the Audible Originals I claimed as my bonus for the month, and it flows more like a well-produced podcast than an audiobook — in a good way. I thought I might eyeroll my way through this book, but instead I found myself intrigued and attentive till the end. Full of interviews, Grant talks to business leaders in a variety of fields about the shifts in power over the past few years — have playing fields leveled?
This is a nonfiction book that doesn't necessarily have a lot of direct application to my life, but it was inspiring — and it got me thinking. (It also made me grateful for my own self-employment.)
4 out of 5 stars ⭐️⭐️⭐️⭐️ | Audible
---
6. The ONE Thing, by Gary Keller & Jay Papasan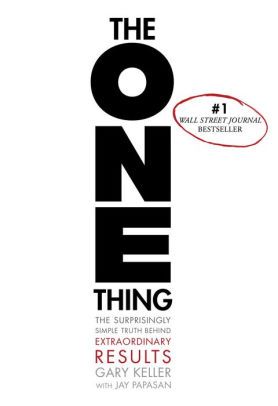 I'm pretty sure I've seen this book around for several years, but it didn't grab my attention until I heard one of its authors on Amy Porterfield's podcast. He asserts that we should focus on one goal at a time, not the usual advice of 2-10 goals — and then goes a step further by advising we break down that goal into even smaller and smaller bites, until we can answer the question, "What's one thing I can do today that by doing it will make everything else easier or unnecessary?"
This is a book I want to read again, a bit slower. I'm not 100% sure what I think of his advice, but I do think there's wisdom in breaking down goals into smaller, doable bites (I've always been a fan of that method).
3 out of 5 stars ⭐️⭐️⭐️ | Amazon | B&N | Indie
---
7. What to Say Next, by Julie Buxbaum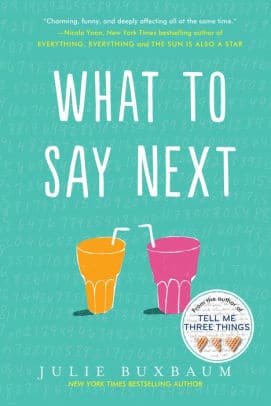 I really enjoyed Buxbaum's earlier novel, Tell Me Three Things, so I snagged this from the library after Tate finished it. I loved this sweet YA read. Popular girl Kit and social outcast David become unexpected friends through a difficult circumstance, but their ways of communication couldn't be more different.

The description continues, "When she asks for his help figuring out the how and why of her dad's tragic car accident, David is all in. But neither of them can predict what they'll find. Can their friendship survive the truth?" A lovely, eye-opening read.
5 out of 5 stars ⭐️⭐️⭐️⭐️⭐️ | Amazon | B&N | Indie
---
8. Bonus: When You Reach Me, by Rebecca Stead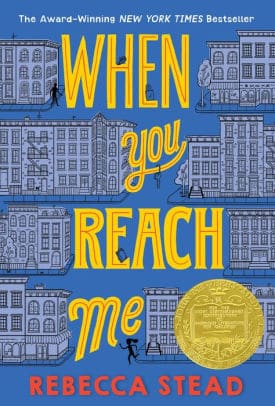 This is our family's current read-aloud, and we're not quite done with it, which is why it's a bonus. So far, it's good, though it's not our usual type of read-aloud. The mysterious notes have left one of our kids a little stressed during this usual pre-bedtime reading ritual, so if you've got a deep-feeling kid like me, know that going in. (It's not scary, though.)
I'm also slowly (on purpose) working my way through this modern translation of The Rule of St. Benedict, so I may share thoughts once I'm done. But right now, fascinating is the main word I can think of with this one.
Your turn: What was your favorite read in February?