Last year at this time, I was gearing up for a low-key, relaxing summer with my family, and my summer post here on Simple Mom was all about making summer memories at home.
This year, however, our summer is busier — with activities, trips, and plenty to do. I've been inspired by the summer bucket lists popping up all over the blogosphere as families are sharing their must-do activities for the season, so I'm looking forward to a fun and good-busy summer for our family.
Only you know which type of summer is better for your family. If you're in the middle of a big transition (a new baby, new job, or moving), then low-key may be best. But maybe you're feeling energized and adventurous, and you want to explore, go, and do this summer.
Neither approach is right or wrong, better or worse — the key is to be intentional with your plans.
Here are some ideas to help you organize and prepare for an intentional summer, so that you don't look back and regret missed opportunities to make memories.
Make a list of things you want to do
Even if you're planning to stay close to home this summer and don't have a big budget, make a list of the things you'd like to do this year.
Maybe you want to camp in the living room one night, go on weekly picnics, or plan the ultimate staycation.  Or maybe you'd like to learn to can, pick your own berries, or color rocks in the backyard.
It's all too easy to forget these things in the midst of another busy week, and before you know it, August is here with a lot of things left undone. Rather than just thinking of ideas and hoping you get to them, make a list. Talk about it over dinner or plan a special family meeting, and let everybody choose a few activities for the list.
You can then write them on a piece of paper or a chalkboard, store them in a jar or a bucket, or type them up on the computer. Whatever you do with the list, get it down on paper to start!
Looking for summer inspiration? Be sure to check out this list of 101 ways to embrace summer.
…And then a list of things you don't want to do
This is just as important as listing the things you want to do. This isn't a list that you necessarily need the kids to help write, but take some time with your significant other to talk about the pitfalls you'd like to avoid this summer.
Do you end up saying yes to too many invitations, only to find yourself burnt out? Do you focus too much on house projects and not enough time on memory-making? Do you spend too much time in the kitchen preparing complicated meals rather than in the backyard or by the pool?
Think about the pitfalls you'd like to avoid this summer and write them down as a reminder.
Keep a "Go Bag" packed and ready
There's nothing more stressful than being ill-prepared for a last-minute invite to the pool or park that's too good to pass. I don't know about you, but I usually end up rushing around the house like a madwoman, frantically gathering what we need (except for the items I ultimately forget!), and leaving a disaster in my wake.
One way we avoid this is by keeping a Go Bag packed and ready with sunscreen, hats, sunglasses and snacks. If you regularly go to the pool or beach, add bathing suits, swimmies and towels to your Go Bag. If you like to hike and explore, maybe add some bug repellant.
Whenever you get home from an outing, empty and repack the bag before bedtime so that it's ready again for the next adventure.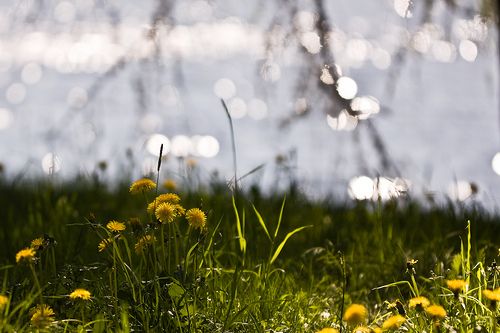 Photo by Johan Hansson
Plan for downtime at home
If you're planning an exciting and good-busy summer, leave plenty of time for rest and relaxation. Plan on staying home all day at least once per week, and build routines into your day for quiet time and rest.
Summer is three months long, leaving plenty of time to make memories and have fun, but you don't want to get burnt out or rush through it all. Leave enough time to savor the little moments as well.
Prepare easy meals and snacks
To make the most of your time — and avoid the heat of the kitchen — plan easy and nutritious meals that incorporate plenty of fresh fruits and veggies. Smoothies and muffin tin meals are perfect for lazy afternoons at home, and salads, sandwiches, and outdoor grilling are all easy options that leave more time playing and less time spent cooking and cleaning up.
Capture the memories
Perhaps most importantly, think about how you will capture the memories from the summer. Whether you create a fun mini books, a memory board, or a printed photo book — or even if you just save your photos in a folder on your computer for a fun slideshow — be intentional about capturing pictures and recording memories!
What's on your summer bucket list? Are you planning for a low-key or good-busy summer?