It's that time of year again—here's our 2015 holiday gift guide! I'm all about not going overboard on presents; the season is no reason to fill our loved ones' lives with needless clutter. There's so many ways to show our love besides stuffing something in a box and adding a bow.
But I'm also a realist, and recognize that many of our families enjoy picking out a special something for our favorite people as part of the holiday tradition. I do, too. This is why I love finding simple, thoughtful gift ideas for you all, with plenty of time to do your online shopping from the comfort of home.
Our family sticks to a limit of three gifts per person, max (sometimes less, if a gift is bigger). I also feel about crowded stores the same way I feel about the bubonic plague, so I enthusiastically prefer to shop online. We also stick to these guidelines to help curb the kids' "I want that!"s during the holiday season.
A few thoughts, before we begin:
• Support your local businesses. If you see an idea here you like, and it doesn't stress you out to head to local brick-and-mortar stores, contact them to see if they carry it.
• We've done our best to curate our guide to support small businesses and artists, and to encourage ethical shopping. Our official Ethical Shopping Guide is also a great place to browse.
• We've also included ideas from Amazon, because again, I'm a realist, and because I know what it's like to shop in stores with children. They have fast shipping for Prime accounts, but see if you can purchase your gifts through these small online shops first, to support their hard work.
Head here to browse the 2015 Holiday Gift Guide! We've got categories like art, useful things, wearables, and playthings.
Or, scroll below to read my book recommendations for this year. Because books are my favorite.
Books
First off, here are my favorite books on simple living. Know someone who'd love inspiration to simplify? That's a great place to start.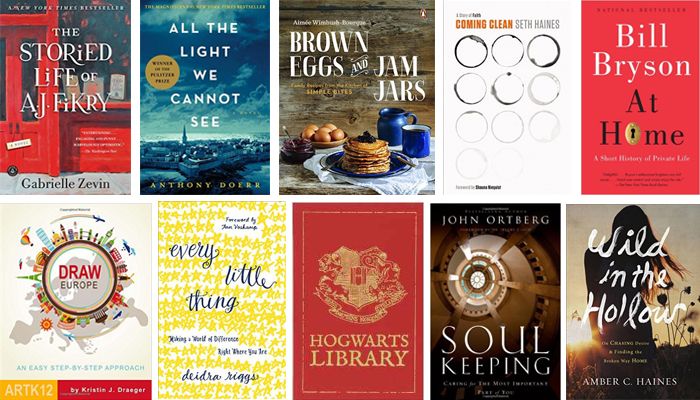 • Brown Eggs and Jam Jars, by Aimée Wimbush-Bourque :: A fantastic gift for both the seasoned chef on your list and the newbie who's interested in simple homesteading-ish fare. I love Aimée's work—every recipe I've tried of hers has been a home run.
• At Home: A Short History of a Private Life, by Bill Bryson :: One of my favorite books by my all-time favorite travel writer (though this isn't a travel book). A great book for someone who's curious about the little things in life, like why we keep salt and pepper on the table and not, say, cumin and nutmeg.
• Draw Europe, by Kristin Draeger :: Sure, it's learning, but it doesn't feel like it because it's a drawing book. Using this simple step-by-step drawing approach, you'll memorize the European map and be able to sketch it from memory, too. Plus, it's fun.
• All the Light We Cannot See, by Anthony Doerr :: Hands down my favorite fiction book of this year—I read it when we lived in Southern France for a month and couldn't put it down. A blind French girl and a German boy whose paths collide in occupied France as both try to survive the devastation of World War II. Winner of the Pulitzer Prize.
• Wild in the Hollow, by Amber Haines :: If you have a poetry fan on your list, they'll like this lyrically-written memoir, a story about the God who makes himself known in the broken places. Stunningly beautiful language.
• Coming Clean: A Story of Faith, by Seth Haines :: Amber's husband released a book this year, too, and he's a stellar writer (I've told him his style reminds me of Hemingway's because of his good word economy). This is his memoir about addiction to alcohol, but it makes for a great read, regardless of their experience. We're all trying to numb our pain with something.
• Soul Keeping, by John Ortberg :: I admit I haven't yet read this, but it comes highly recommended by people I trust, so it's on my wish list, too. From the description: "When is the last time you thought about the state of your soul? …It's the hinge on which the rest of your life hangs. It's the difference between deep, satisfied spirituality and a restless, dispassionate faith."
• Every Little Thing, by Deidra Riggs :: I just love Deidra, and while I haven't had a chance yet to crack her book, it's only because it's next on my nightstand stack. From the description: "Everyone has had that moment—we see a need and we think, Someone really should do something about that, never imagining that we might be the answer. ….Who are we to think we can change the world?"
• The Hogwarts Library, by J.K. Rowling :: If you've got a Harry Potter fanatic on your hands, they'd dig this set of three textbooks from Hogwarts—Quidditch Through the Ages, Fantastic Beasts and Where to Find Them, and The Tales of Beedle the Bard. We've got 'em! They're fun.
• The Storied Life of A.J. Fikry, by Gabrielle Zevin :: This is such a fun read, a great story to get lost in over the Christmas break (I read it last holiday season). A.J. lives alone and runs a declining bookstore until he gets quite the surprise and a chance to change his life.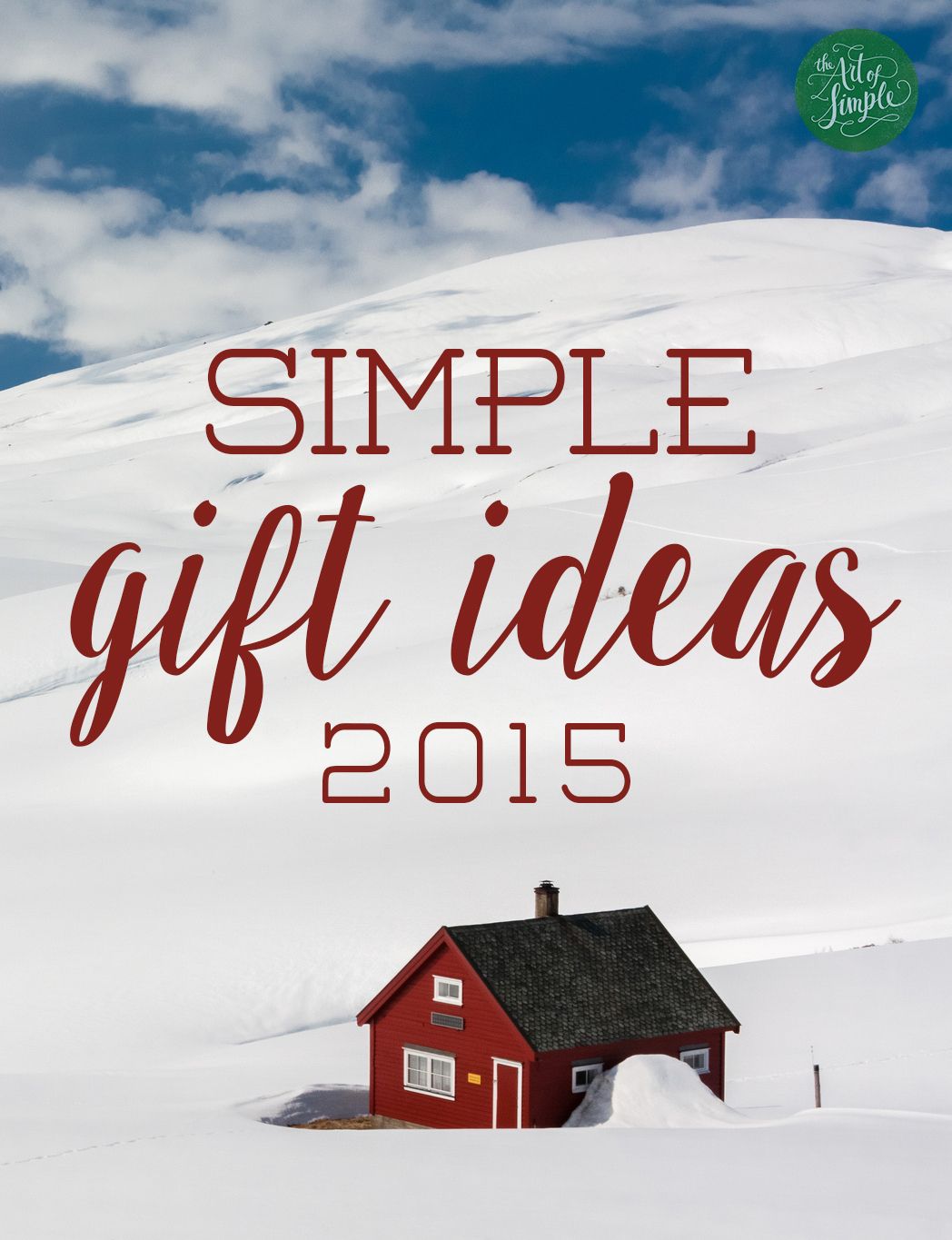 Head here to browse the entire Gift Guide.
A few affiliate links are used here, which means at no extra cost to you, making a purchase by clicking these links helps support this site. Thanks!