Last week I asked my insiders the question that was on my mind for myself: it's all well and good to write a to-do list for the holidays, but what about writing a to-don't list?
This season is rampant with expectations, largely put on ourselves by our own weird ideas of what it means to be festive, responsible, and on top of things. Even if we wave the banner of Keeping Things Simple, we can still inwardly wrestle with a sort of low-grade guilt that tries to tell us by not doing certain things, we're being un-festive, or irresponsible, or super not on top of things.
I decided to write out, side-by-side, both a holiday to-do list and a holiday to-don't list. In writing out what I'm intentionally not doing, it makes it more official, and it reminds me that it's not that I'm just dropping the ball on those things… I'm deliberately choosing not to do them.
None of the things on my to-don't list are bad. In fact, they're there because they're good; I wouldn't need to write down "don't steal my neighbors Christmas lights a la the Grinch" because I already know that's not a good idea, nor is it efficient.
So, below are my two lists, and if you're an insider, you'll see this has already changed a wee bit. That's the beauty of writing these lists — you're the boss. If something needs to move from your to-do to your to-don't list, you've got all the permission in the world. You're the one in charge here.
My To-Do List:
more baking than last year — we barely did any, and I really missed it
slow decorating — no need to get it all up and done at once
more evening walks
It's a Wonderful Life live radio performance with my parents
holiday film checklist for family movie night
cookie swap with friends
paper snowflakes
new jammies on the first day of Advent — a longstanding tradition in our clan
evening Advent reading + candle lighting when we can (and no sweat when we can't)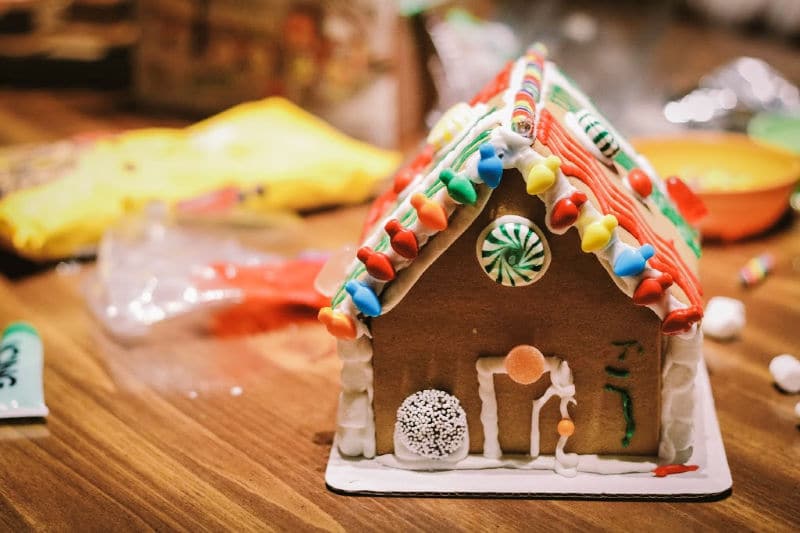 My To-Don't List:
homemade contributions to the school holiday party — I brought plates and cups 💪
Handel's Messiah with friends — it's lovely, but I don't feel the need to see it annually
a real tree — we switched to artificial last year, which was weird but good
elaborate teacher gifts — coffee gift cards all the way
extended family gifts — even if they give us a gift
wearing a tacky sweater to a party for a contest — I just can't be bothered
hosting any sort of gathering in our home — this year, I'd rather attend than host anything
gingerbread houses
sending cards …and this is a hard decision for me. I love sending and receiving cards, but this year the holidays have simply snuck up on me, it feels, so I don't know when I'd have the time to get my act together. Oh well. (maybe for New Year's?)
After I posted these lists last week, quite a few insiders posted their lists as well, and it was weirdly fun to read other peoples' ideas of what makes the cut and what doesn't. So if you're up to it, make your own lists as well, and feel free to share them. It's oddly liberating!
p.s. Don't forget to browse and shop for the holidays through our annual Gift Guide. By doing so, you're supporting small businesses that care about good business, and you're supporting the work we do here. Thank you!
• Listen to the podcast episode about this post.