When I really get into a book — especially those last hundred pages of a good novel — I can't be bothered by trifling things like sleeping, interacting with real people, cooking dinner, or completing any tasks on my to-do list. Okay, I might exaggerate a bit here… but only a little (just ask my husband!).
Reading has long been hailed as one of those simple pleasures of life, and I contend that it's all the more enticing on a chilly winter's night. When the weather's warm and the days are long, much of my inspiration comes from the outdoors, but when it's cold, I like to get cozy, relax my mind, and soak up wisdom and ideas from the comfort of my couch.
Surfing Pinterest by the fireside is a good solution for this, of course. But when I'm feeling a little more "old-fashioned" if you will, and looking for something that will engage my mind a bit more, a good book can be just the thing to spark creativity.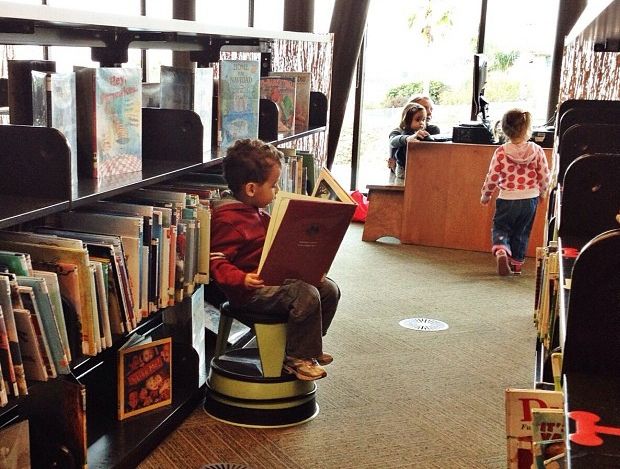 7 ways a good novel can spark creativity
1. Doors are opened to worlds previously unimagined. Just take Harry Potter for example. J.K. Rowling created a completely new world– which it turns out has provided the backdrop for a remarkably fun fan fiction series, the James Potter series. I just started it, and it's super fun to see how another author has taken Rowling's world and run with it (with her literary agency's blessing, I might add!).
2. Language — beautifully phrased words, inspiring quotes, new synonyms — is at our fingertips. Literature, in its most basic form, is words strung together in unique ways to convey a story. Those of us that write can always use wordly inspiration, and how sweet it is to read a quote that meets us where we are, or sparks a new idea in us.
3.  Our focus gets off ourselves, our struggles, our issues, and we get a chance to peer into someone else's psyche and observe how they find solutions to problems. We get a new lens to look at life through. Oh, how I love this aspect of reading.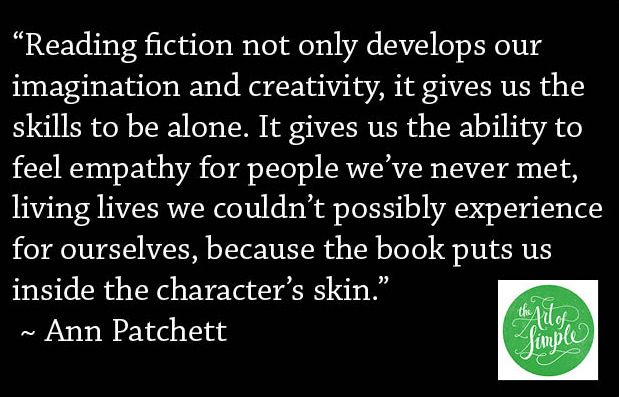 4. Our minds have the freedom to think thoughts we might not have otherwise. Thinking about things by way of another character by reading fiction opens our minds and helps us to think less rigidly.
5. Books are the fuel to the fire of the lifelong learner. If we want to continue to stretch and grow our minds, reading is more than just pleasant hobby– it's a tool for unlocking our imaginations. Just consider how a good book forces us to piece together written descriptions to create an image in our mind of what we're reading about.
6. A good book is something that can be enjoyed and effective in getting our creative juices flowing again and again. C.S. Lewis said, "I can't imagine a man really enjoying a book and reading it only once." When we re-read a book, we get another opportunity to learn from those characters, using our own (new) life experiences to shape how we interpret the themes of the book this time around.
7.  Story is always a powerful part of what we create. Whether we are writing, building, painting, cooking– whatever we do that requires our creativity unfolds out of some story that we are living. Reading others' stories can fill our minds with more problems that need solutions, beauty that needs sharing, and ideas that long for new expressions.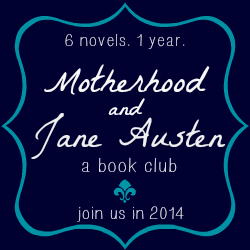 If you're looking for something interesting and intriguing to read throughout 2014, maybe you'll continue joining me on the quest to read all of Jane Austen's novels through the lens of motherhood. You don't have to be a mom to join us, but we'll be exploring themes related to the mothers present (and absent) in Jane's novels and in our lives, all amidst a community of fellow literature lovers.
Are you an avid reader? How does a good book inspire your creativity?