The past week, I've been writing about writing. Well, more like writing about working from home (which for me, happens to be writing). I love all the feedback, the comments, and the tips you've shared along the way, and I've truly enjoyed pulling back the curtain a bit to show you how I work.
So far I've talked about making your work a family affair, about finding your element, and about finding help when you need it. In the next few days, I'll also be talking about finding your routine (while sharing the specifics of how and when I work), and about working smart and not just hard.
But I know some of you still have questions… lots of questions. About advertising, coding, finding a virtual assistant, WordPress plugins, collaborating with other writers, and increasing blog traffic.
In a word (or two) — blogging questions. Great questions, for sure, but they pertain specifically to the world of blogging professionally. Funneling my topic from the broad "working from home" to "running a blog" is appealing, but it doesn't apply to most Simple Mom readers.
I try to make the content on the blog here as broad as possible so that it's applicable to as many readers as possible. Many, many of you work from home or want to work from home. But just a small handful of you would like to blog professionally.
My proposal
I have an idea for those of you interested in the topic of "blogging professionally from home while still managing family life." Would you be interested in me teaching a webinar on the topic?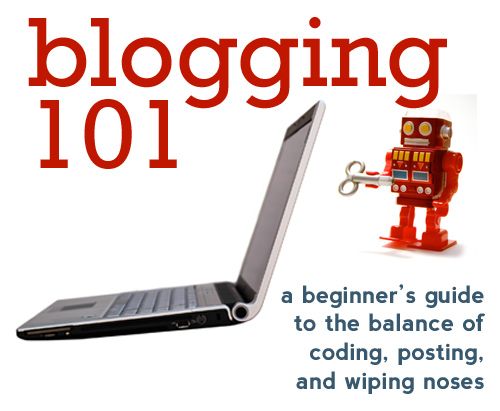 From the comfort of your couch or favorite coffee shop, you could put on headphones and attend a tiny, mini blog conference, where I will go into details answering your questions about blogging as business. You could interact live by asking me questions in a chat format, and I will respond to them as best I can, live.
Also included would be a power point presentation, PDF downloads, and maybe even a forum where you could have private access to asking me — and each other — questions.
This would have a cover cost, since it would take time for me to prepare and time for me to teach and present, but I would expect the price to be quite realistic and not ridiculous.
The target audience of this seminar would be beginning bloggers who are ready to take the next step to professionalize their site, people interested in how to monetize their blog, and parents who want tips on how to delegate and streamline the blogging process as much as possible so they can still be with their kids. It would also include bloggers who would love to go to a blog conference, but can't spend the time or money.

If you're interested in something like this, would you let me know? Fill out this form, and I'll use your feedback to see if this is something I'll set aside time to create. I've closed comments here to encourage you to provide feedback in the form. And no, by filling out the form you aren't committing to this webinar — it's just the early stages of seeing if there's even interest.
Thanks so much!