Balboa Park's House of England, December 16. Many of the other Janeites dressed in legit regency attire.
I did my best with an empire-waist maxi dress. I felt awkward at first, but then began to settle in. Women, and a few men, mingled with tea cups, while trying to guess each other's assigned character persona.
We ate cake, played the old fashioned version of charades (the word riddle kind), and competed in literary trivia. Most guests had at least twenty years on me, but there were a couple of others around my age.
It was a completely odd and unusual gathering. And yet, it was also completely wonderful.
I felt it at Jane Austen's birthday celebration, even though I'd never before met any of these JASNA members before, just like I imagine the Comic-Con goers feel it when they show up and find themselves surrounded by "their people."
That's just how it is when you spend time with others who share the same penchant for something specific (and maybe even obscure)– be it literary, musical or some other form of pop culture. Just like a neighborhood, a church community, or a dorm floor, finding a "fandom" can give you an amazing sense of belonging.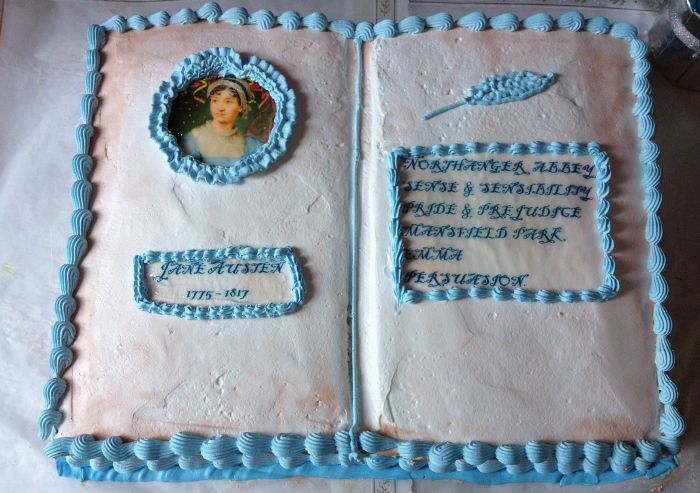 The Jane Austen Society of North America has seventy-six regional groups that Janeites (the affection term for her fans) can join for gathering, a yearly conference and essay contest, publications, biographical information, and more. It's a one-stop shop for serious Janeites and those who are interested and learning more.
Are you wondering what the big fuss is? Or have you secretly never read an Austen novel, but have always wanted to? Did you love the Kiera Knightly Pride and Prejudice but that's as far as you got?
Don't worry, you don't have to join JASNA to officially become a Janeite.
Here's how to get started:
Simply start reading, and re-reading, her works. Watch the myriad movie and miniseries adaptations. Read and watch the spin-offs and modern adaptations, and decide which ones you love (and maybe, which ones you hate).
And better yet, gather a friend or start a book club to do it, which will make it all the more fun. It's always more fun to nerd out on something with other people, and that's what fandoms are all about after all.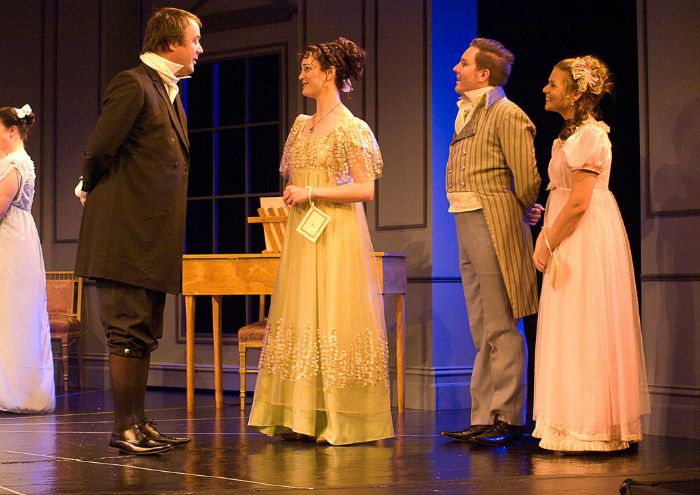 photo credit
Jane wrote six novels along with some other published writings. She didn't live a long life, but boy did she make the most of her years (click here to learn all about her). Here are my favorites of her novels along with my favorite related works to get you going on your quest to become a Janeite.
The ultimate classic and probably most well-known and most-adapted Austen novel. The Kiera Knightly movie from 2005 is a beautiful (if incomplete) adaptation– the last few scenes are downright breathtaking, but if you want the whole shebang you must sit for the BBC miniseries (and Colin Firth is arguably the best Darcy ever). A few years ago, Pemberley Digital made a really cute YouTube series called The Lizzie Bennet Diaries that I thoroughly enjoyed. Death Comes to Pemberley (BBC, 2013) is a well-done post-P-and-P story (based on the PD James novel) that is currently available on Netflix.
The first Austen novel I read (in high school) is still a fave. Emma Approved is an adorable episodic adaptation done on YouTube that I highly recommend (also done by Pemberley Digital). The 90s Gwyneth movie with a young Jeremy Northam is wonderful, and I have still not yet watched the 2009 miniseries version (but must rectify that soon because I do love Romola Garai). And remember the 1995 classic, Clueless? Yep, that's an Emma adaptation, too.
When I reread this one a couple of years ago, I decided it was my new favorite. We could really stand for a well-casted new movie version of this one in my opinion. In the meantime, a fun YA novel based on Persuasion with a dystopic setting is For Darkness Shows the Stars by Diana Peterfreund.
A few other favorites: the 1995 Sense and Sensibility movie is a classic with a great cast; Austenland (book and movie are both fun), The Jane Austen Project (time travel + JA = fantastic) by Kathleen A. Flynn
Start in on this list (which barely scratches the surface, to be honest) and you'll be a Janeite before you know it. Oh—and a quick Etsy or Pinterest search will reveal just how many fun Austen accessories you can find to complete your conversion to being a total Janeite.
Happy reading, watching, and otherwise enjoying all things Austen!