(Related: Can you believe it's already the end of January? For once, this month flew by for me…)

A few years ago I tried setting a goal for reading a certain number of books. I ended up hating it because — well, because I already loved reading books. Adding an otherwise arbitrary numerical goal made it feel less like a hobby and more like a challenge.
I have enough goals I want to reach; there's no reason to make my go-to downtime activity one of them. So, I no longer care about how many books I read. I just read books because I love reading books.
All this said… I read five-and-a-half books in January (plus a few chapters of another one I ended up returning to the library due to time). Simply because I read books, and this is what happened. I can already tell that February's reading log will be lighter, but I'm beyond okay with that, because my purpose here is to read, and that's it.
This year, I'm going to write about the books I read at the end of each month. So for this first installment, I'm giving you a short, ten-peso thought about each one, lest this post itself become a novel.
Here are the books I read in January 2019.
1. One Day in December, by Josie Silver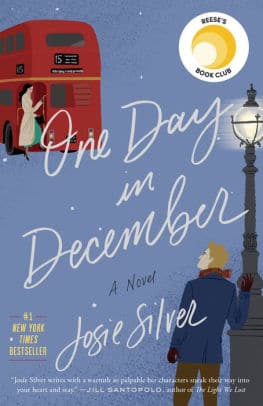 This lighthearted read, if not a little predictable and cliché, follows Laurie and a decade of her relationships with Jack, Sarah, and Oscar, and how their lives and secrets interact with each other.
I got this novel as a free selection in December from Book-of-the-Month (I ordered a few gifts from them), and it fit the bill for what I was after: an easy read during a chill break. I powered through this novel in the first few days of January, while I was still off work and the kids were home from school.
3 out of 5 stars ⭐️⭐️⭐️ | Amazon | B&N | Indie
---
2. Your Best Year Ever, by Michael Hyatt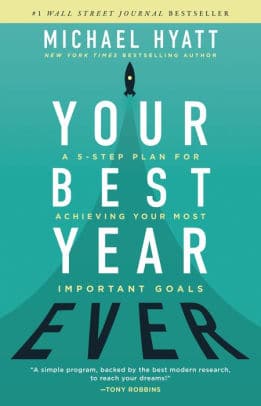 Michael and his team sent me this book over the holidays (along with a lovely card from his family), and I'm glad they did. His podcast became a regular listen for me once he added his daughter, Megan, as co-host, and though I don't agree with everything he says, I do find his wisdom useful.
In this book (my first foray into non-fiction after an almost year-long break), Michael shares research-driven advice for setting and achieving goals. My biggest takeaway was the importance of naming your "why" for each goal, lest it become a random aspiration that's not really applicable to you (something I teach in Like Your Life). A good, broad-brushstroke read to start off the year.
4 out of 5 stars ⭐️⭐️⭐️⭐️ | Amazon | B&N | Indie
---
3. Christmas Eve, 1914, by Charles Olivier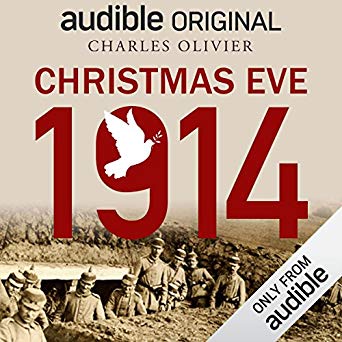 I have an Audible subscription, which means I can choose two Audible Originals per month — this was one of my selections for December, but I didn't press play until literally the last day of Christmastide (January 5). I listened to it as I packed up declarations, and as a one-hour, 13-minute story, it was a very quick "read."
It was a genuinely compelling audio drama based on a true story I already knew a bit about (when both sides on the Western Front during World War I stop fighting on Christmas Eve). Audible Originals are well-produced, with a full cast, sound effects (mostly non-cheesy or distracting), and solid performances. I can see this one being an annual listen for me.
5 out of 5 stars ⭐️⭐️⭐️⭐️⭐️| Audible
---
4. 84, Charing Cross Road, by Helene Hanff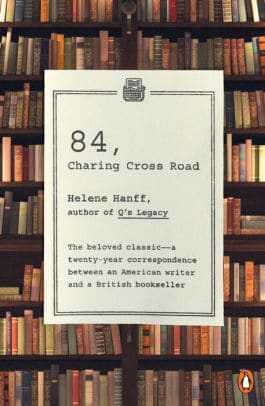 Another novel I listened to via audiobook, this has been on my TBR list for years. Based on real-life letters sent back and forth across the Atlantic over two decades, this charming story follows a cranky New York woman and a courteous middle-class Englishman bookseller. He finds her hard-to-locate books on her wish list; she sends her thanks, life updates, and at the beginning of their correspondence, much-loved care packages for post-war London survival.
I found the book utterly charming, and its sudden end brought legit tears to my eyes as I fought traffic during my errand-running. Very glad I chose the audio version.
5 out of 5 stars ⭐️⭐️⭐️⭐️⭐️ | Audible | Amazon | B&N | Indie
---
5. Atomic Habits, by James Clear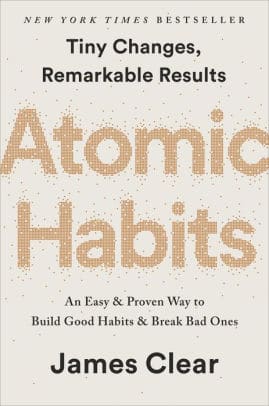 Easily my favorite book of the month, I'm saving the best for last. James Clear asserts that if you're having trouble changing your habits, the problem is your system, not you. He systematically shows how we fall to the level of our systems, we don't rise to the level of our goals.
Clear distills the concept of behaviors, goals, and habits — things often over-complicated by tons of modern Thought Gurus™ — into applicable behavior systems. I started applying some of his suggestions before I even finished the book, and several weeks later, I'm still motivated and focused. I'd say that's a first for the end of January for me.
I listened first on audiobook, but I enjoyed it so much I also bought it in hardback. I plan to re-read this soon, and it'll probably affect some of what I teach. Fan-diddly-astic.
5 out of 5 stars ⭐️⭐️⭐️⭐️⭐️ | Audible | Amazon | B&N | Indie
---
6. Bonus: Watership Down, by Richard Adams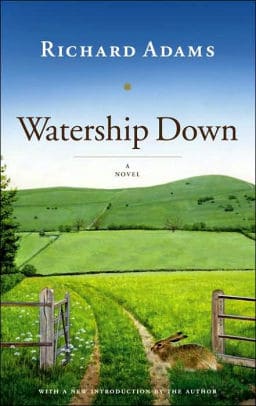 This is our family's current read-aloud, but I'm not counting it fully yet because we're only a few chapters in. I honestly read it last when I was a kid, so I don't remember much (other than being slightly traumatized). So far, everyone's engrossed, from the 8-year-old to the teenager.
---
I'm already well in to my next books, which I'll share at the end of February. So, I'd love to hear from you: What was your favorite read in January? Got any suggestions?
p.s. – In the next podcast episode this Friday, I'll dive a bit more into how I read — and I chat with Andrea about her thoughts on anxiety. It's a good one!