Christmas is in full swing.  A time full of festivity, family, and giving, it's also a time full of expectations.
Family, friends, co-workers, spouses, neighbors, and strangers all have expectations of you. You have expectations of yourself.
Expectations change our experiences. But they also set us up for disappointment.
So where do our expectations for the holidays come from?
Today, society's holiday messages represent a cultural push and pull toward "idealized togetherness." We're saturated with Norman Rockwell scenes of family gatherings, Currier and Ives scenes of a winter wonderland, and Fifth Avenue's illusions of all the happiness money can buy.
It's a time of year that inflames emotions with a definite positive tilt -– we're supposed to be at our best, expected to look our best, wear our best, serve our best, and display our best.
And it's a time of year when it feels like our relationships are under a microscope.  "We-ness" expectations run rampant.
"We" should want, feel, and think the same, or at least very similarly, things about the holidays -– how they're celebrated, what they mean to us, what we think about them.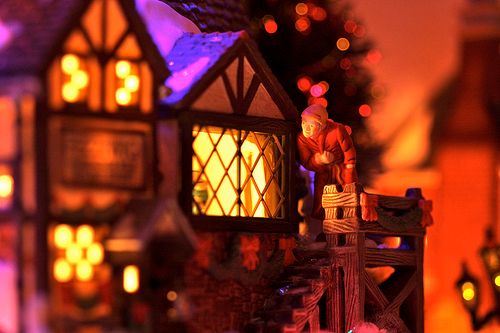 Photo by kevindooley
So with all these holiday expectations running rampant, how do they impact your marriage?
Think about your relationship patterns around the holidays:
Who plays the role of Santa while the other plays the Grinch?
Does one person rack up debt that the other works all year to pay off?
Who gets giddy and who fights the blues?
Basically, how do your holiday differences reflect unresolved issues that simmer the rest of the year?
As you go through the holidays, try these things:
1. Observe your roles.
Patterns are the hallmark of human behavior -– we are what we repeatedly do. The way to change this begins with identifying our patterns, because we can't change what we won't acknowledge.
Make the most of the holiday season by recognizing your patterns and the roles you play.
When you're more aware of your role, you're better empowered to change it, if you wish. As you watch things unfold throughout the holidays, ask yourself what expectations you carry into each situation.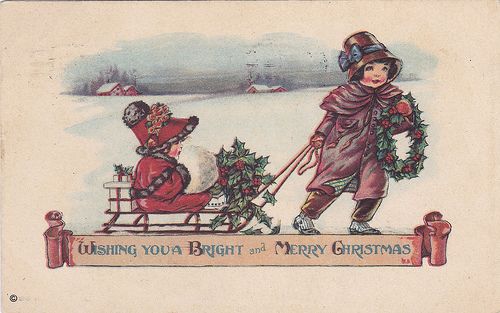 Photo by in later days
Are you the person that feels like things are supposed to look like the scenes on the postcards? Is everyone supposed to get along (even though they can't every other day of the year)? Is your three-year-old supposed to be extremely grateful for the pair of socks he receives from Aunt Sally?
2.  Let go of expectations.
Expectations are planned disappointments because we are too attached to the outcomes. When we go into a situation with a desired outcome already set in our mind, we will wind up disappointed.
The key, then, is to let go of expectations and allow things to unfold in the moment. After all, the moments when we are truly surprised, grateful, and happy are when the unexpected happens.
"Gratitude is the key to happiness and anything that undermines gratitude must undermine happiness. And nothing undermines gratitude as much as expectations. The more expectations you have, the less gratitude you will have." -Dennis Prager
3.  Be present in every situation.
You'll more fully experience each situation when expectations are reduced and events are allowed to simply unfold. You'll connect more with your children. You can listen and spend richer time with your spouse.  You'll give of yourself more freely.
When you are more present and engaged, you can give your family the greatest gift of all – your presence and your love – with no strings attached!  And what a great holiday gift that will be.
The Grinch tries to rob us of holiday joy.  So do expectations.
What role do you play around the holidays?  How will you give of yourself this Christmas?  What expectations will you let go of?