I'm currently doing a Whole 30. It's not my first rodeo, but it's been several years since I've done one, and I felt the need for a hit of the food reset button.
I'd grown lax in being mindful of what I put in my body, and my body was letting me know. Even though I already know some of the things a Whole 30 is supposed to tell you—how your body reacts to certain foods—I've put myself on this temporary food restriction anyway. It's my reset button.
We bought a new wardrobe system a few weeks ago, and while I mostly love it, it's been an adjustment. It's smaller than anything I've had stateside for my clothes (only my wardrobe in Turkey was smaller), and I have zero wiggle room.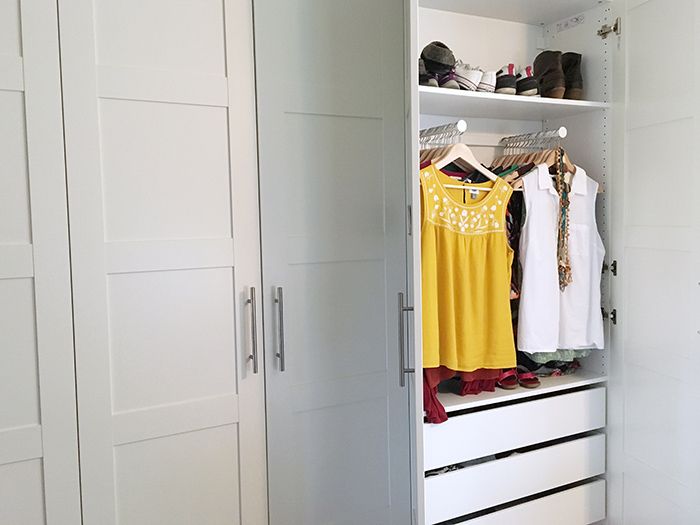 Our bedroom is small, and it's in our small fixer-upper built in 1935, an era that didn't focus on storage space like modern-day construction. We're being creative with the space we have, but it's still tight.
This house is in a small town outside Austin, where yes, we go into the "big city" several times a week, but it has to really count for something now. We don't just drive in to go out to eat or to go to a particular store. It takes regular effort to fight the traffic.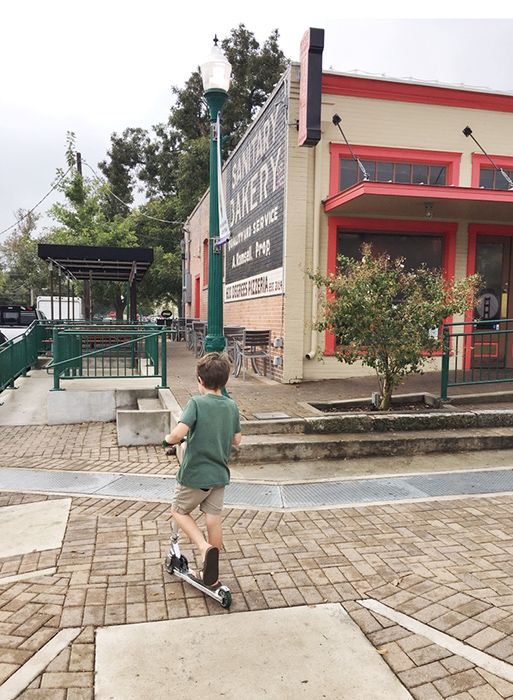 Finn, scootering down our street to his art class.
Sure, there are fewer restaurants here, and yes, the coffee shop at the end of our street closes at 3 pm (not to mention closed entirely on Mondays). But we're choosing to spend as much of our day-to-day living here, in our old neighborhood, and frequent the local businesses here.
And yes, it's limiting.
So are things like going to bed early on the weekdays and missing out on keeping up with a tv show binge, because you know early mornings are killer if you don't get enough sleep.
So is not using credit cards to pay cash for everything, even if it means not having that big-item thing sooner than you'd like.
So is packing only two shirts and a pair of jeans on a weekend trip, because packing light trumps having just-in-case options.
These are all examples of limits. My friend Myquillyn calls them "lovely limitations," this idea that not having all the options in the world actually forces us to be creative.
(It's a cousin to my idea of partial solutions.)
See, being on a Whole 30 means I'm limited to no grains, soy, dairy, legumes, alcohol, or sugar. It's not forever. But these limits have forced me to be creative with what I can eat—it's a fence telling me where I can and cannot go. Inside the fence, I can roam. And like an easily-distracted puppy, it gives me security.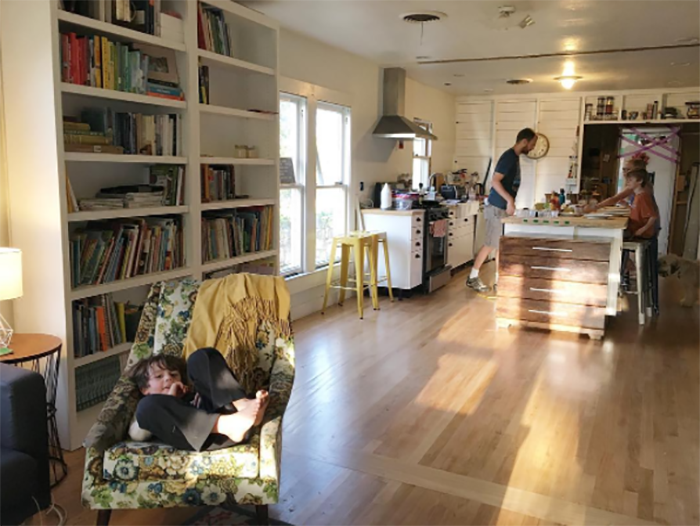 Having a small space for my clothes invites me to finally create that capsule wardrobe I've been toying with for several years. It's forcing me to ask the question, "What do I truly love to wear?" and to live it out with what I keep. If I want room for that dress I love, I have to let something else go.
Sticking to our small town as much as we can means a deepened relationship with where we live. And, less gas and traffic.
Ekeing slowly through a show instead of binge-watching it means more sleep.
Sticking to a budget means not stressing as much over money.
Packing light means packing light.
We all have stuff like this in our lives. Sometimes I just need the reminder that these boundaries, these lovely limitations, are a good, healthy thing for me. They're letting me play the hand I've been given instead of wishing I had someone else's.