It's the end of March, which means it's also the end of Project Simplify. Seriously, how did that happen? Fastest March ever, it seems.
In my household we're busy sorting and decluttering because we're getting ready to move. This also means we're making some Ikea purchases and not necessarily reorganizing into "after" picture bliss.
So while my home isn't completely decluttered (Is it ever? Not really…), it's good enough for now. We honestly don't have much stuff—our house is just small. I like looking around and confidently saying we value everything we have. I look forward to moving into a home that works better for us, so that we can truly enjoy those blessings.
Because of all this… I decided to declutter something different.

My computer files
Sure, I pared down some books and a few ill-fitting coats, but most of my focus this week was on the trusty ol' laptop.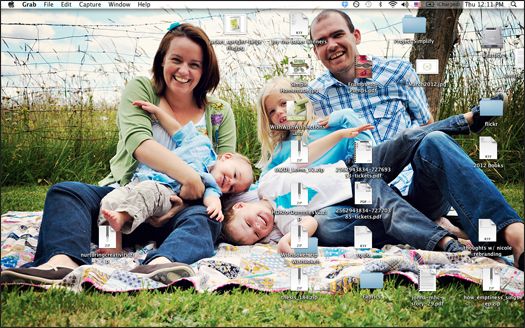 This is a screenshot of my desktop. I normally like to have it completely empty, but I've been working on a few design projects, and my default is to dump quick files there while I'm working. It needed decluttering.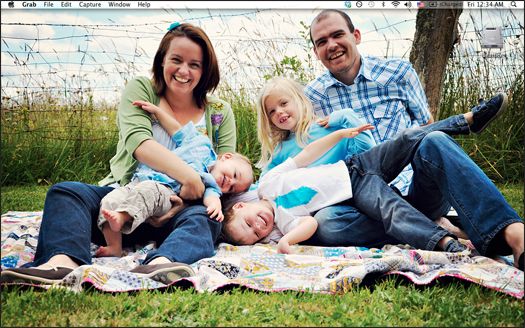 There. That's better.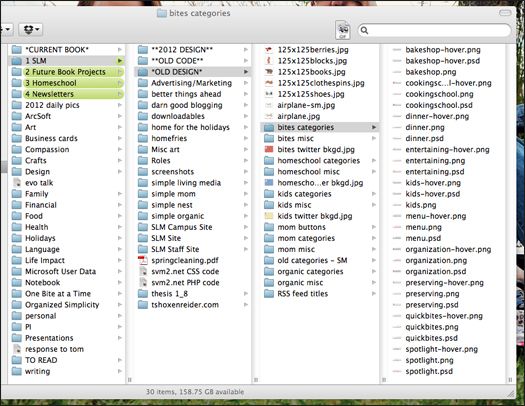 It's been a looooong time since I cleaned up my files. I've had art, notes, and writing drafts from the early stages of this blog. Really.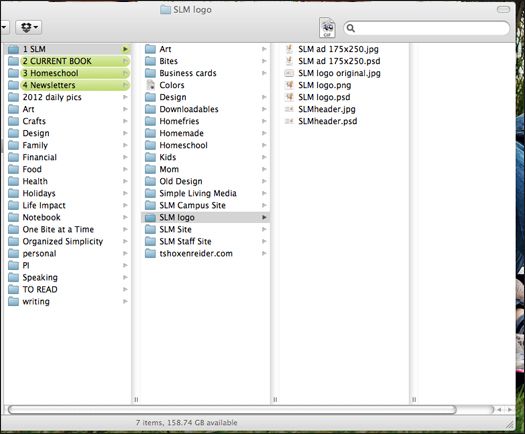 I decluttered my largest file, labeled SLM, oddly enough. It took all of Ocean's Twelve.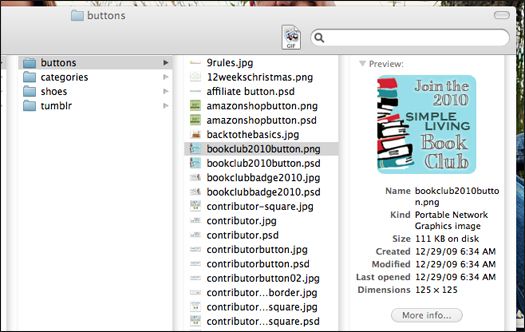 Gone are the really old buttons, logos, and headers. I wasn't holding on to them for sentimental reasons; I simply haven't taken the time to go through them.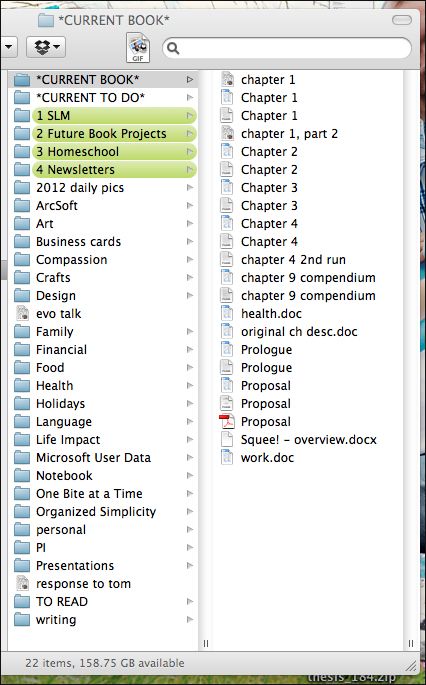 I also needed to sort through my current book project files. Notice how many chapter ones there are? Yeah…. My actual book doesn't have four chapter ones. Nor does chapter one have a part two. Time to cull.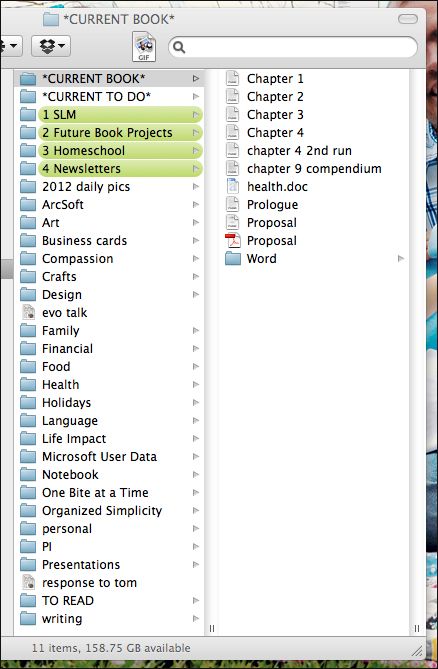 Sigh… much better. Now I can keep writing sanely.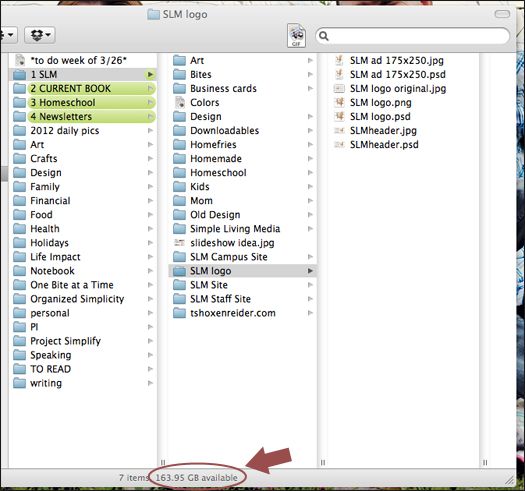 I unearthed over 5 gigs of storage, and I'm still not done. Nice.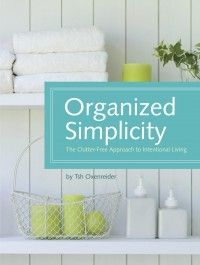 Your turn
Ten participants in this week's Project Simplify will win a signed copy of my first book, Organized Simplicity! I'd love for you to pass it on to someone you think would enjoy it—or if you haven't read it yet, keep it for yourself.
Head here to share your photos and to see everyone else's!
I can't wait to see what you've done this week! What hotspot did you work on?