My next book has been released! I'm happy to finally share Shadow & Light: A Journey Into Advent with you. It's a simple, open-and-go ecumenical guide to lead you through the darkness and daybreak of the Advent season, reading the Psalms as your prayer book.
For years I'd been looking for a guide for Advent I could do with my family that was both uncomplicated yet still rich. So much out there was either long, above my kids' theology level, or required time and panache for crafts — or was so saccharine that it missed the actual point of Advent entirely.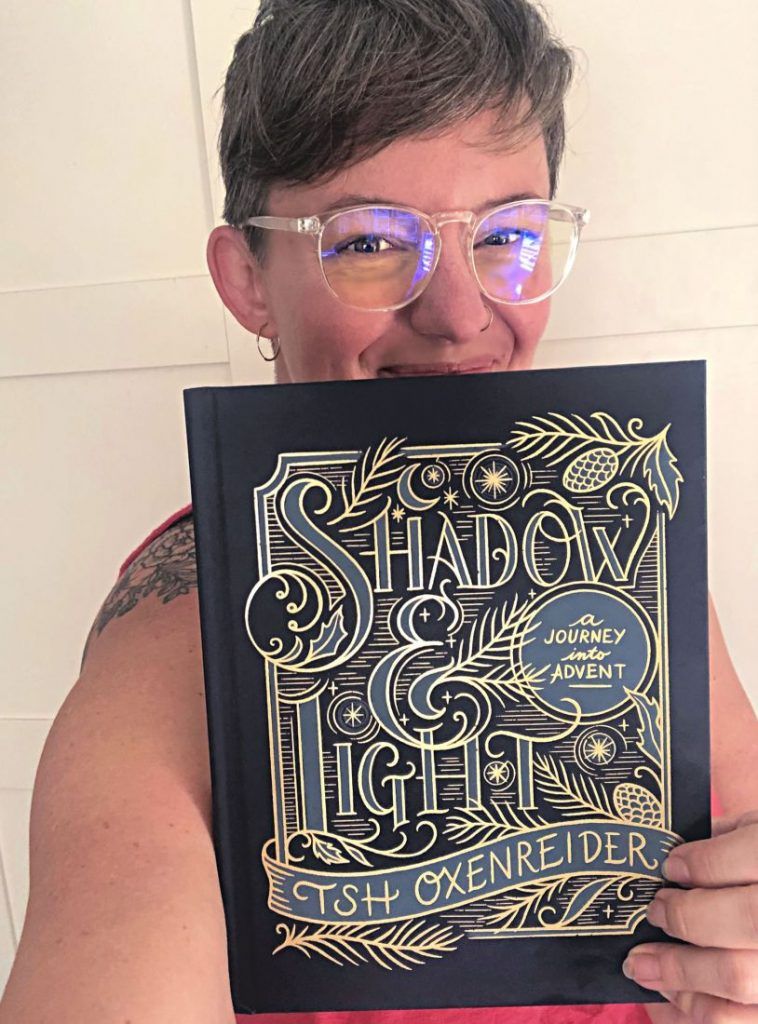 I also wanted a guide I could do without my kids — when they crashed into bed after a light night of holiday fun or even when I became an empty nester. I wanted something not dumbed down for kids, in other words; I wanted an Advent devotional that appealed to adults as much as to my children.
And I wanted something that didn't make me feel perpetually behind, where if we didn't do a day's reading we wouldn't have to catch up the next day. I wanted to flip the page and move on to the next day's reading with no seamless interruption — because that's the holidays, right? There's a lot going on.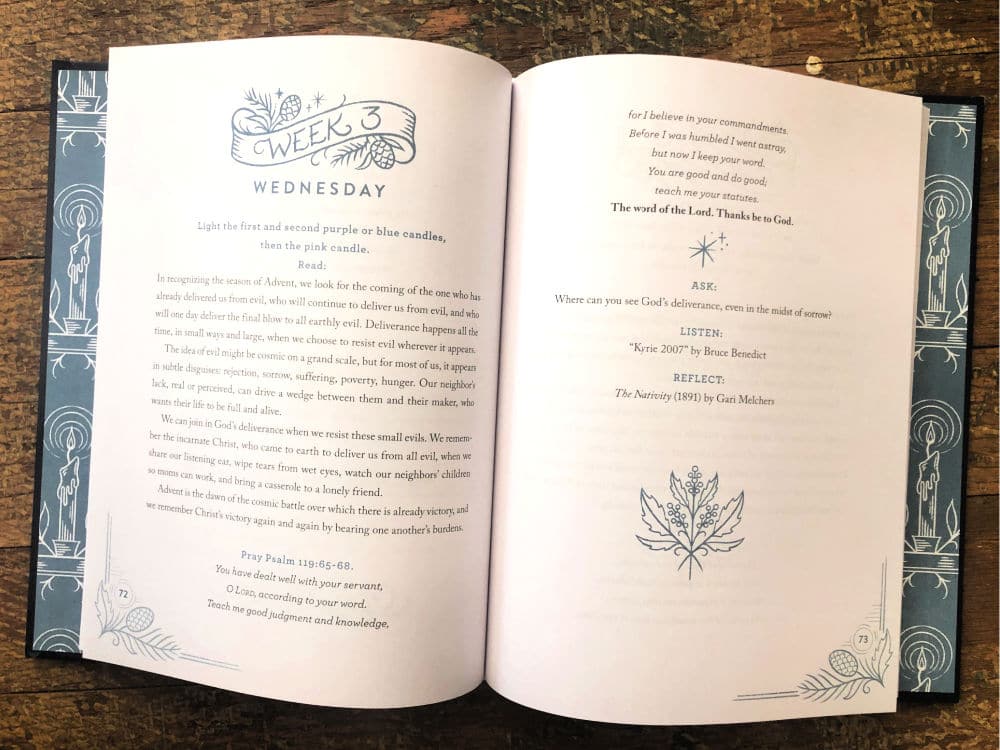 I couldn't find an Advent guide that had all the above, so I wrote Shadow & Light to fill that need. And now I'm sharing it with you — and I couldn't be happier with the results.
My friend Connie Gabbert designed the cover and inside illustrations, and she did a phenomenal job, as usual (she's also done the covers to my last two books and the logos to this website and The Good List).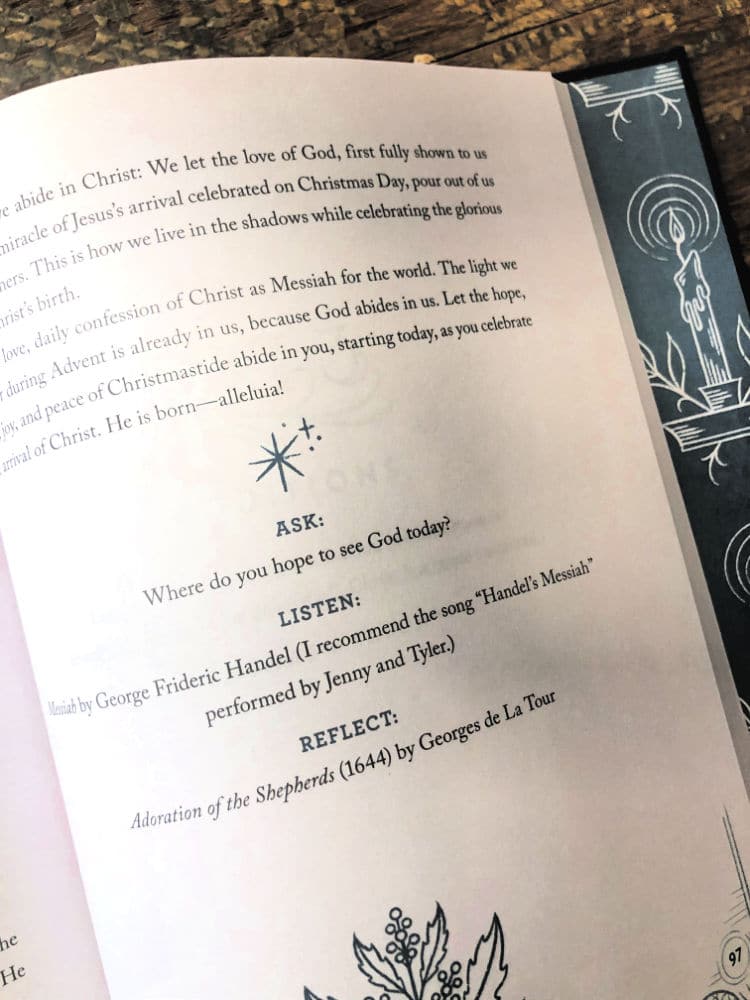 It also includes daily references for meaningful art and music, both historic and modern, all hand-chosen by me to accompany the day's Psalm and reflection.
Yes, it's bonkers to even think about Advent right now — I get it. But if you go ahead and order the book in advance, whenever you're reading this, you'll be set and ready to go by the holidays, when you know all too well the calendar ramps up and you're slammed with events.
(And this year, Advent starts the Sunday right after American Thanksgiving, on November 29 — so it'll sneak up on you.)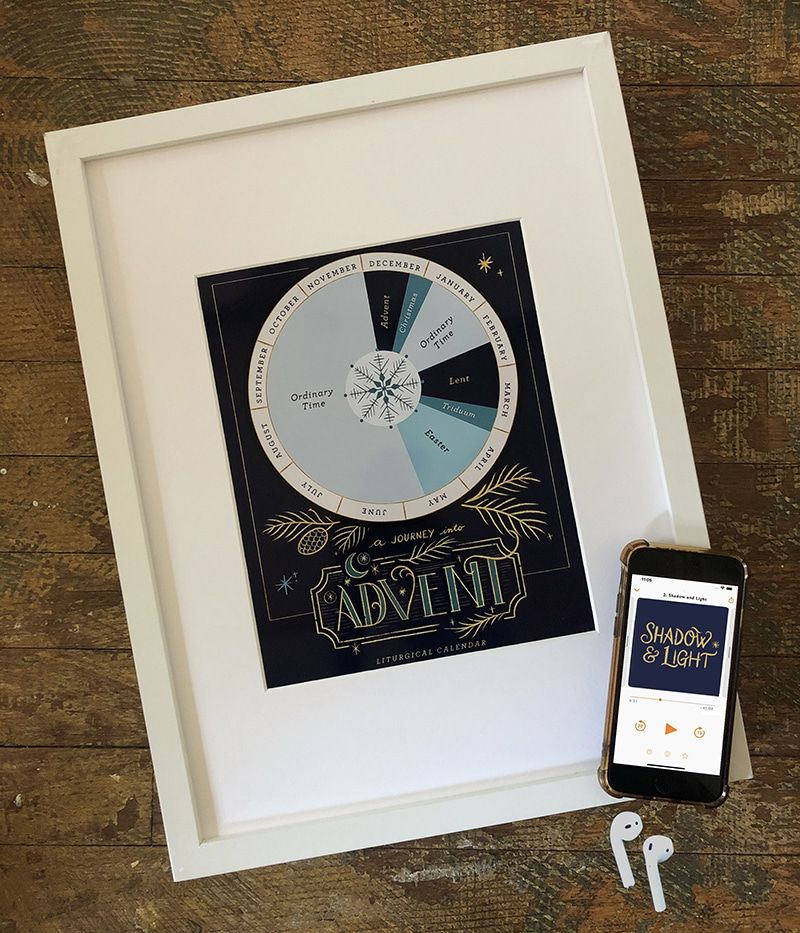 If you order your copy of Shadow & Light before the holiday season, I've got three extras for you to help you prep and make your upcoming holiday season even richer:
1. An exclusive audio series where I share the 101 on the liturgical calendar and how to incorporate it into your everyday life, plus a bonus audio chat with my friend Haley Stewart—we share specifics about how we celebrate Advent in our homes, me with older kids and Haley with younger.

2. A beautiful liturgical calendar wheel from artist Leah Banick, downloadable & printable — choose from a light or dark background.
It might still feel like summer where you are (raises hand 🙌), but there's a good chance you're already craving the advent of fall and the holidays (also raises hand 🙌). This year, more than ever in our collective memory, we're craving more life-giving rhythms & routines in the parts of our life we can control.
We don't know what the holidays will bring, but we know they will still come.
Advent is our invitation to rest in the already-not yet anticipation of the God incarnate, who will one day right all the wrongs of the world.
Head here to learn more about Shadow & Light, or order your copy here:
Happy (early) holidays!
p.s. – If you're in the UK (and maybe even elsewhere), lovely reader Janette says this: