I went to Kim and Moises' house today. These two teenage brothers live in a neighborhood on top of a marsh — as in, there's a concrete sidewalk leading to their house, with putrid water under floating rafts of trash on either side.
Their mother works as a seamstress in a factory, and their father is in Saudi Arabia. They also have a younger sister, who was napping in a neighbor's home upstairs earlier this afternoon.
These two young men are a great example of how the organization does so much more than give their family money each month.

Stephanie, Shaun, and I went to their home to say hello and hear how Compassion has affected their lives.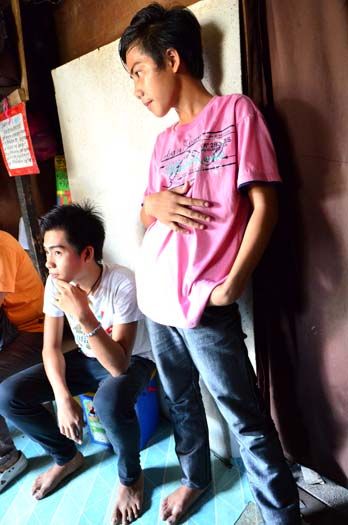 See, Compassion is an organization that focuses specifically on developing the whole child. Poverty affects so much more than the ability to get rice on the table. It affects your ability to think well, to find your place in the community, and to have hope.
And Compassion cares about those things, too.
1. Cognitive Needs
Kim and Moises live in squalor, but they go to college. It's not quite like "college" like you and I know, but it's a good education, one that provides the chance at a future.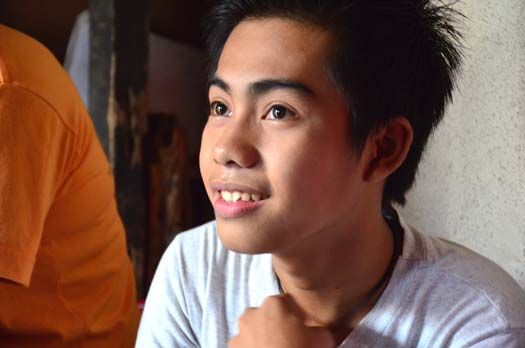 The elder brother is studying education to become a teacher.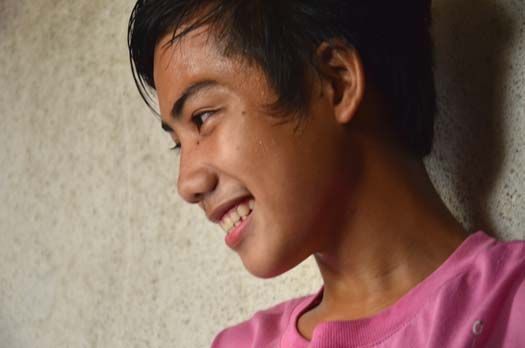 The younger is studying civic engineering.
As a seamstress, their mother brings home about $100 per month, yet these boys' tuition is much more than that. Compassion helps pay for their tuition and books.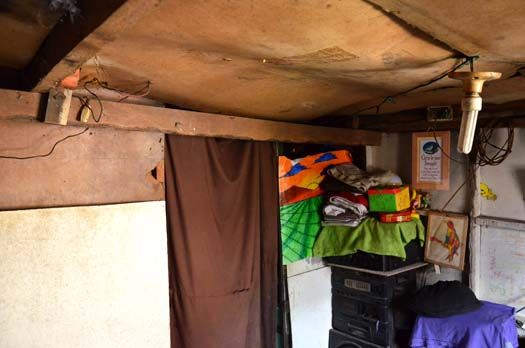 I mentally fast-forwarded to the future when Moises said he wanted to design houses. He told us this as he stood mere inches from the warped and mildewed cardboard ceiling in his own. Maybe in a few years, he could design and build a more stable home for his family. Maybe for his neighbors, too.
2. Social and Emotional Needs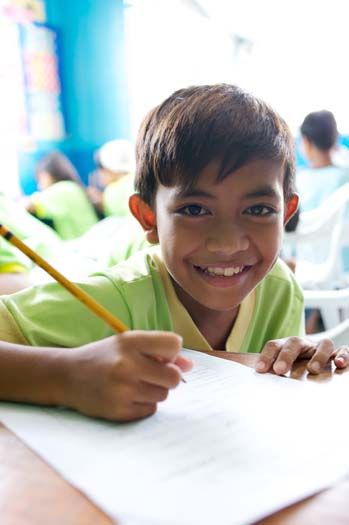 When a child is sponsored through Compassion, they're part of a local Child Development Center. Here, they go to a weekly "meeting" of sorts where they have classes, sing music, learn life skills, and eat lunch. Sometimes, they learn how to play guitar or to paint as a means of expression.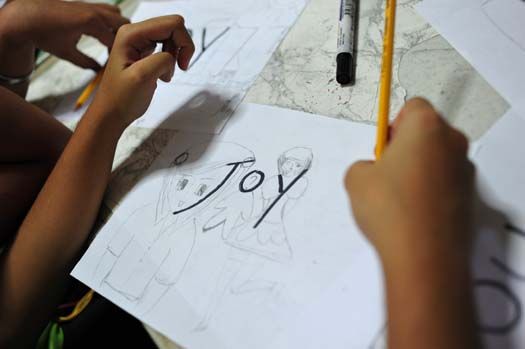 Today, the kids had classes about what it means to be a genuine friend. They talked about what it meant to be trustworthy and honest. They also drew pictures as an object lesson on how we're all created equally unique.
Other times, they may hold classes on how to share their feelings appropriately, or who they can trust as a "safe person" in their life. And because this is all taught from local Compassion staff and volunteers, it's automatically culturally-appropriate.
3. Physical Needs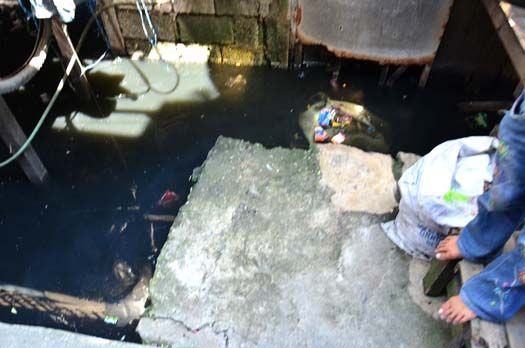 Food, clothing, and shelter. These are things that come relatively easy for most of us. Moises and Kim have stepped out of their large box of a home and into a swamp for the past 10 years. They get their water from a faucet shared by multiple neighbors. They sleep on the floor on pieces of cardboard.
These boys both have sponsors from Australia, and their $38 support provides them with these basic physical needs, along with the tuition and books mentioned above. They also receive occasional Christmas gifts of around $20 from their sponsors, and their mother uses this extra money to buy their clothes for the year.
4. Spiritual Needs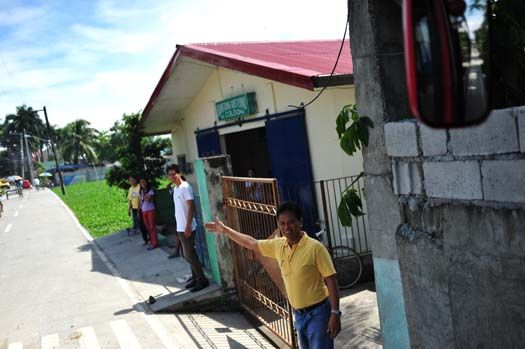 All these things happen through the local church. Compassion unabashedly works through indigenous churches, and Kim, Moises, and 300 other children all find care through a neighborhood church. There is a remarkable difference between the kids with Compassion sponsors and the myriad children we passed today, equally stuck in poverty.
That difference is hope.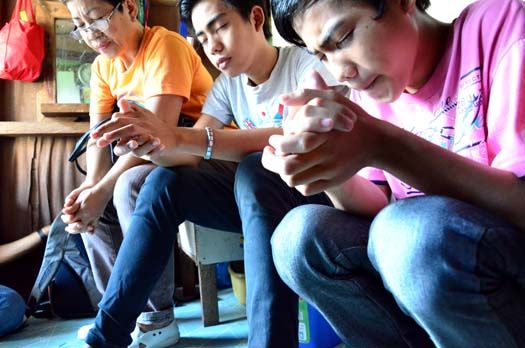 Today, Kim and Moises prayed for Stephanie and her family. They prayed for the Langfords.
And why not, after all? We are brothers and sisters in Christ. We share the same hope.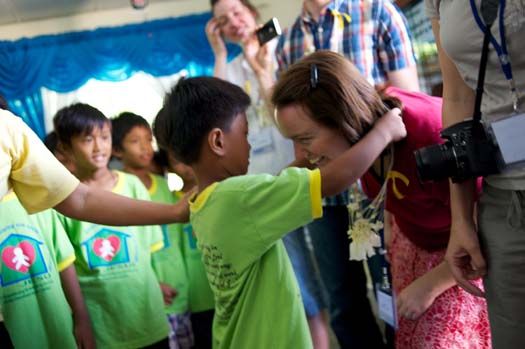 No child is ever required to be a Christian in order to be sponsored. In fact, many sponsored children around the world aren't. Jesus healed, fed and loved without discrimination, and so does Compassion.
A reader asked a good question on Twitter yesterday:

Compassion has made a commitment to always give, at minimum, 80% of all sponsor funds directly for the child's needs. The four things mentioned above are provided to Kim and Moises because their two sponsors in Australia give $38 monthly.
Head here to see how Compassion breaks it all down. I've been around a lot of non-profits and ministries, and I'm honestly blown away by the financial integrity I've seen this week from Compassion.
If you care about holistic child development, and want to provide these four types of needs for a child like Moises or Kim, or Emily, or Mary Rose, or John Mark, or Denise, or Stacey, or Precious, head here to find the ones waiting for you.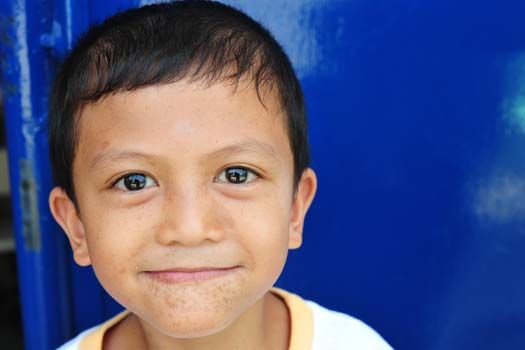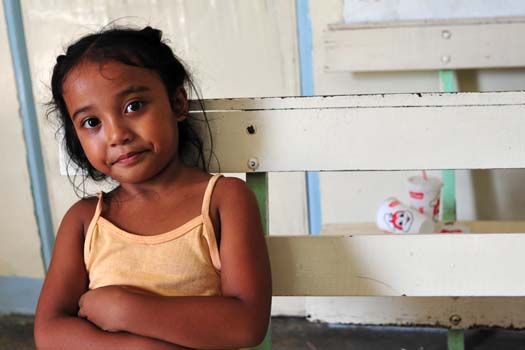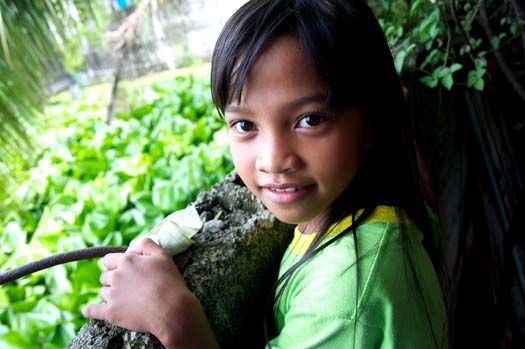 It's cliché, yes, but $38 per month is like nine lattes for us. Totally doable.
"Live simply, so that others may simply live." -Mother Teresa