Summer is officially here, with its days spent building sandcastles at the beach and t-ball games in the evening.  Summer has a way of starting out long and lazy, but then it quickly gets filled with activities and impromptu get-togethers, and it's all those things that start to interfere with family dinnertime.
It's easy to get into the habit of picking something up while you're out anyway, stopping and grabbing something to eat between your daughter's soccer practice and your son's baseball game.
Before you know it, family mealtime can fall to the wayside as summertime activities fill your schedule.
Why Dine Together as a Family?
Family dinners serve several important functions.  Studies have long shown that children who sit down to dinner together with their family are less depressed and get better grades than their peers that do not.  They are also less likely to become addicted to drugs or alcohol.
Beyond those studies, preparing and serving a family meal also gives you control over what is going into your children's bodies.  Focusing on real food is important, and eating a diet high in fresh fruits, vegetables and whole grains and low in preservatives and deep fat fryers goes a long way in maintaining our health and energy.
How Do You Make Time?
So, we know it's important to eat well and eat together, but how do we manage this in the midst of summer?  The answer is not to always plan on being home every day at dinnertime, though that would also work.  Instead, plan for the unexpected meals on the go.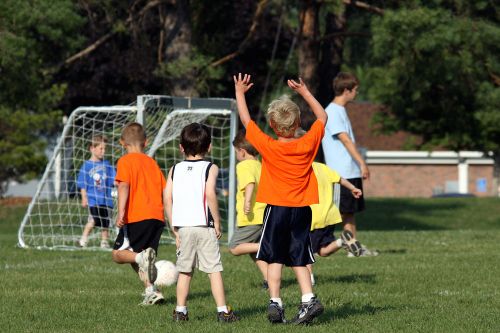 Photo by Shaina
Instead of hitting the drive-thru on your way from the beach to your child's sporting event, hit the park for a picnic instead. Here are a few things to remember when dining on the go:
paper or polycarbonate plates, one for each member of your family
forks and knives
napkins
bibs for younger children
wet wipes
a bed sheet or large blanket for when no picnic table is available
Cook the food at the park.
Probably the most often thought of solution is to simply pack the food and bring it along.  Make sandwiches ahead of time, or bring grillables to the park.  Use the picnic tables and park grills for their intended purpose.
Pack a picnic basket.
You don't need an actual picnic basket, just a small collection of items on hand in the car that will allow you to stop and eat on the go.  With just a few essentials, your family will be picnic-ready: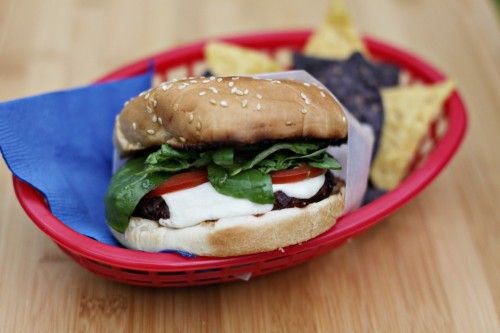 Photo by Shaina
Cook extra protein.
Whether you're grilling a few extra chicken breasts to turn into a chicken pasta salad or hard boiling eggs for an easy lunch, having extra protein cooked and ready to go is usually the largest part of the meal-on-the-go battle.  When no grill is available, proteins that can be packed in the cooler are key.
Consider the supermarket the new drive-thru.
An organic rotisserie chicken from the deli, a bag of fresh grapes, baby carrots and your picnic pack (above) make an easy meal that isn't fast food.  When you find yourself stranded and looking for food, remember that real food can be quick, too, and head for the grocery aisle.
Eating as a family can be done even when you're running from one place to the next, and it doesn't have to mean giving up those activities and outings that happen in the summer.
With just a small amount of foresight, you can be ready to to embrace mealtime on the go.
What are your favorite on-the-go meals to bring along?  Do you prefer cooking outdoors or packing the already prepared food along?