There are very few things in life children need. I was reminded of this today when I met Denise. I'm in the Philippines, and Denise is six. The same age as Tate, my daughter.
I'm here with Compassion International, privileged more than words can say to witness, first hand, the work of their hands. I spent the morning learning about how they work, where their money goes, and the needs they seek to meet.
Then in the afternoon, I met Denise and her mom, and together we played, prayed, and talked. And as I rode the bus back to our hotel, reflecting on my whirlwind day, I was struck not by how different Denise is because she lives in poverty, but how similar she is to Tate because she — well, she's a child.
Right now, I'm mindful of how little all children really need.

1. Physical needs
Food, water, shelter, air. These things contribute to our health, which in turn contributes to our overall vitality. Seems like no big deal, doesn't it? A few meals a day, water (one of the most abundant substances on Earth), a clean place to sleep, and fresh air to inhale. Most of us hardly even think of getting these needs met for our children, because it just… happens.
For others, it's not so easy. Food costs money, water gets dirty because of inadequate infrastructure, a sanitary home isn't as easy when the world around you is unsanitary, and air gets dirty, too.
These basic needs are what my three children need to grow healthy and strong. These are the same needs for Denise and her two siblings. And the other billions of kids on the earth.
2. Play
Lots and lots of play. And not just any sort of play, but quality, liberated, stimulating, healthy play. Time outside to explore and wander. Manipulatives for experimenting and observing. Physical movement.
Today, Denise went to the zoo, and it'll probably be an experience she remembers the rest of her life. She saw a white tiger, touched an enormous yellow snake, and laughed at an orangutan dressed in clothing. Denise's family can't normally afford to go here, so the one hour we spent there is hers for the memory making.
But you know where she spent most of her time?
Here.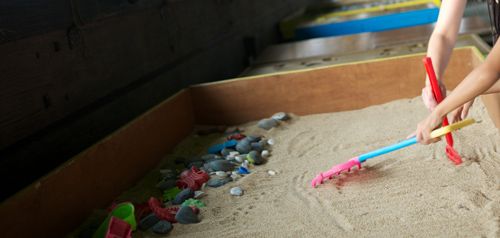 Photo by Shaun
She was mesmerized by the sand box. Denise ran up to clamor a spot on the side, grabbed a bucket and makeshift shovel, and spent the majority of her time entranced and delighted. Watching her reminded me of watching Tate and Reed at the playground, happy to stuff their fingers into the sand and feel the texture, shake and shift the grains, and build a little world where they are kings and queens.
No gizmos. No lights and sounds and buttons. Just simple playthings, dripping with possibilities.
3. Love
To go to bed knowing you are loved, and to wake up secure in your environment — is there much else sweeter in life? Children must be aware of their love and their value in order to thrive. We've all heard those statistics of how babies in overcrowded orphanages are physically smaller, not because they're not fed, but because there aren't enough available hands to hold them. Love is the impetus for hope and security, and these are the catalysts for thriving.
Denise's mother loves her, and watching them hold hands made my heart ache for my own children, 8,000 miles away. A mother's love for her child… So utterly universal is this pang.
Analyn loves her three children just as I love my three children. Our six kids combined, living half a world away from each other, share the same basic needs. These needs are mostly met, but a few aren't as readily available for half of them. I am humbled, sobered, and floored that my measly $38 a month helps Analyn be a better mom to Denise.
These two six-year-old girls: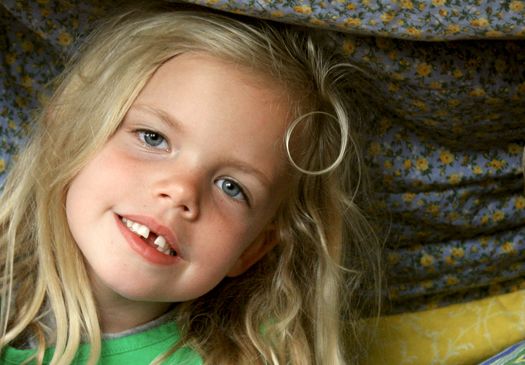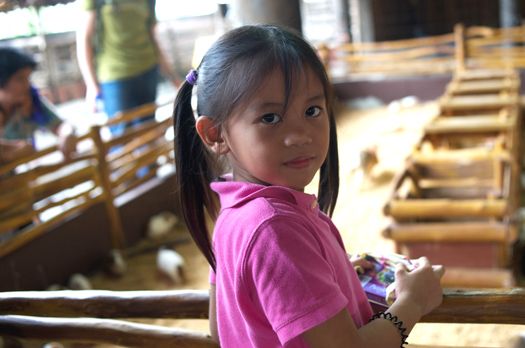 Photo by Keely
They're really not that different.
What basic needs of children would you add to the list?