Many moms dream of starting a home business.
A home business provides a tremendous sense of accomplishment, a valid reason to wear pajamas after noontime, and best of all, the chance to earn income while staying home with your children.
Over the past decade, I've started three businesses with three kids in tow. And while I've learned that a running a home business while raising a family isn't for the faint of heart, I've also learned that if you keep your eyes (and mind) wide open about what it takes to make a home business work, you'll succeed.
So here are nine essential steps that'll help you make your home business work.

1. Find Your Why
Before you throw yourself into a home business, know why you want to do this. You might think the reason for starting a home business is money or so you can spend more time with your family, but there's often more to it than that.
Think long and hard. Why do you want this beyond the money? Do you want to feel proud? Do you want something just for you? Do you want to contribute to the household finances – or maybe contribute to changing the world?
There are hundreds of reasons why moms start a home business, and some aren't always obvious. But it's important to discover your true reason for wanting a home business, because knowing why you do will really help keep you going during those tough days. And even better, you'll reach your true inner goal faster.
2. Create A Business That's Right for You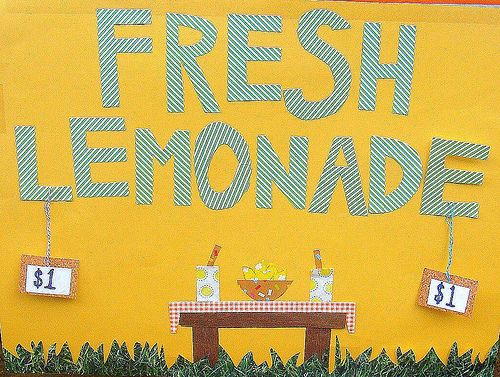 Photo by pink.polka
Pick a business, any business. Right?
Wrong. Pick a business that's right for you. You don't want to wake up a year later and suddenly realize you hate what you do.
To find the business that's right for you, consider your work experience, your natural talents, your personality, your children and most importantly, your passion. Consider questions like:
Work experience:
What jobs have you worked in? Which positions have you held? Which did you enjoy most? Could you do any of those jobs from home?
Talents:
What are you good at? What comes naturally to you? Is it something you could turn into a money-making venture?
Personality:
Are you an introvert or an extrovert? A leader or a follower? A team player or a solo worker? Which home businesses let you be who you really are?
Children:
Do you have toddlers at home? Are your kids older and in school for most of the day? Are you an empty-nester? The age of your children is usually in direct proportion to how much work time you have each day. The younger they are, the less you have.
Passions:
Have you ever heard the saying, "Do what you love and the money will follow"? It's true. What stirs your passion enough to make you so excited about your day that you'd WANT to start working even before you've had your coffee?

If you need a little help thinking up some home business ideas that might suit you best, check out these.
3. Get Family Support
For any home business to be successful, the whole family needs to be on board and rooting for it to win. So sit down together as a family and talk about your new business.
Explain to your partner and children why you want to start a business. Ask for their support. Speak openly about the changes it may bring to your family and its current dynamics.
Let your family know that your office door is always open if they really need you. Also let them know that while you'll need to spend time growing your new business, they'll always be more important to you. And show them you mean it when you…
4. Build a Family-centric Calendar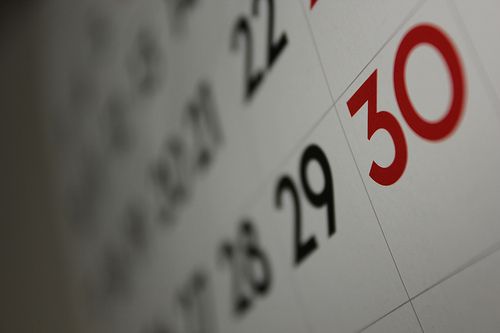 Photo by Daphne Cholet
A successful home business is built around your family activities, goals and dreams. It's not there to interfere with your life – your business is supposed to make your life better.
That means if you know your family life schedule first, you know which blocks of time can go towards your business and fit best with your schedule. I've found that the simplest way to keep track of family life is by creating a Google calendar, plotting it out as far in advance as possible.
Google calendar is my favorite tool because you can:
Keep track of family (and business!) events, appointments and activities all in one place
Access your calendar from your home, your cell phone or your laptop for those times when you're on the go
Share your calendar with other family members like your partner so everyone's on the same page
Quickly create recurring events, like ballet lessons on Saturdays or school pick-up on weekdays at 2pm
Get reminders by email or text (or if you're like me, both) to help you stay on schedule
In fact, a Google calendar makes it so easy to make your family priority number one, and it helps you see the time that you have left to…
5. Make a Schedule You Can Stick To
The number one reason moms start a home business is so they can spend more time with their family. But spending time with their family is also the number one reason moms close their home business.
Why? Because without a solid schedule in place to keep everything on track and organized, a home business becomes the biggest time suck there is — which leaves you literally no time at all for your family.
That's why it's so important to create a schedule and stick to it.
Try to imagine an average day in your new business, along with everything you'll need to do to market and promote it. Some typical home business to-do's include:
Checking and answering email
Packing and shipping orders
Tracking down receivables
Networking on social media
Creating products or content
Training and supervising employees
Think about how much time these activities might take. They can fit well within your family schedule, absolutely (I'm proof of it!), but you need to be realistic about how much work you can take on and what type of business you should start. Be realistic and when in doubt, overestimate the time each task might take.
Once you know how many hours you will need to work each day, get out your Google family calendar and find the biggest blocks of uninterrupted time. Make those your "office hours." Then, break down your office hours into small chunks with corresponding to-dos.
Here is an example of what your office hours and to-dos might look like:
10am – 10:30am: Check and respond to email
10:30am-11am: Check and respond to @ replies on Twitter
11am-12pm: Pack orders, print shipping labels and schedule pickup with UPS
12pm-12:30pm: Lunch
Treat your office hours as sacred, barring any family emergencies, of course. This will maximize your productivity and help you keep family first.
6. Build a Realistic Budget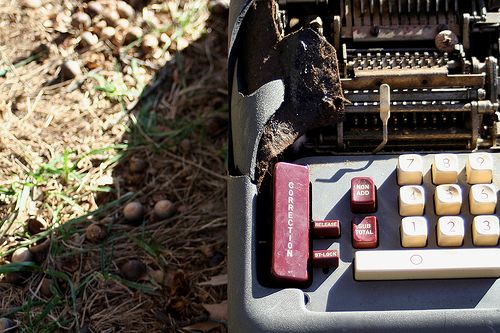 Photo by Intangible Arts
A home business without a budget is a money pit in the making. Before you spend a single cent on your business, figure out what you'll need to buy, how much it will cost and where the money will come from.
Some examples of common business expenses might be:
Business cards
Domain registration
Website hosting
Printer ink and paper
Shipping supplies
Computer
Do your start-up costs have you seeing red? Don't panic. You can usually lower or eliminate your expenses by getting a little creative.
7. Have a Full Stomach
Rome wasn't built in a day, and I'll bet it wasn't built on an empty stomach, either. Problem is that most home-business owners skimp out on meals regularly – and then grab a bag of chips when they suddenly realize they're starving.
To have the energy it takes to work hard on your home business, you need to eat, and eat well. Make a regular, healthy breakfast and lunch a sure thing by eating simple, wholesome meals or preparing meals the night before.
Start the day with a quick and simple breakfast like:
Greek yogurt with granola and honey
Trader Joe's frozen oatmeal (just microwave and eat!)
Protein-packed hardboiled eggs, a few slices of turkey bacon and melon chunks
Cereal with berries and milk
And for lunch, brown bag it. You probably already prepare a lunch for your school-aged child, so why not pack yourself a lunch while you're at it? Easy peasy.
8. Take a Break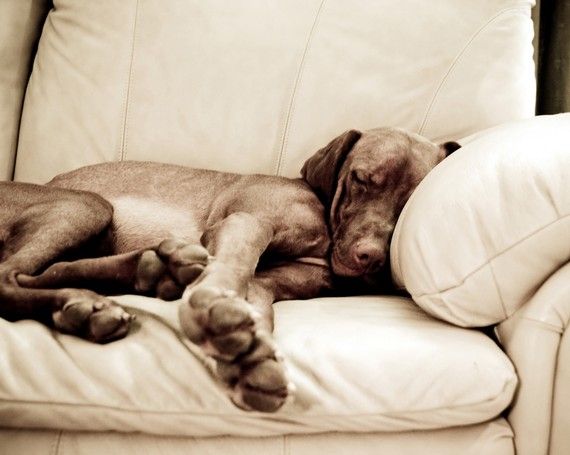 Photo by Jen Murray
You deserve a break. Today. Tomorrow, too. And the day after that. Because when you're running a home business and raising a family at the same time, it's easy to get burned out fast.
So take fifteen minutes (more if you can) every day to do something just for you.
Here are some ways you could spend your break:
Laughing your head off with a friend (my personal favorite)
Sipping a cup of tea in front of the fire
Getting a back scratching from your kids
Take a cat nap
Having a dance party in your kitchen
Reading a magazine that's not work or parenting related
Doing a lap around the block
Relaxing in a candlelit bubble bath (stop laughing, it could happen!)
Do everything you can to make sure you maintain a healthy balance between work time and "you" time – it's the best way to stay happy, rested and refreshed.
9. Set Your Quitting Time
Speaking of time, you might not punch a card at the end of the day, but you should still have a quitting time. When you run your own business and work from home, it's very easy to just keep going until you have to stop.
But as Tsh says, you need to stop working so you can spend time with your spouse, recharge your batteries, enjoy some adult (or alone) time, and get adequate rest for tomorrow.
Not setting boundaries around your personal time and allowing your business to creep into those hours is a fast path to frustration, exhaustion and a resentful feeling.
But when you set a quitting time, stick to your guns and guard your personal life, the business doesn't own you – you call the shots.
Oh, and that's a last great point: Remember that you're in charge of your home business. There'll be days where you feel like it's running you (and probably in circles, too), and those are the best days to remind yourself that you're the boss.
You get to say no. You get to say not now. And you get to say yes – to your family, yourself and a great business that succeeds!
What kind of home business are you thinking of starting?