Image Credit: Beach Cove by Teil Duncan Henley
A few months ago, I wrote a post about how my smartphone is a barrier to my creativity. It had become such a problem that I quit social media for a few months in order to rethink my digital priorities. My break—and my return a few weeks ago—not only helped restore social media to a healthy place in my life, it reminded me of the good that can come from it.
What did I miss most while on my Instagram break? Art. One of the reasons I joined Instagram back in 2014 was because I loved seeing the work of painters, illustrators, and photographers. Captions and hashtags were secondary. I was there for the visual art. Some people are in awe of musicians on a stage with a microphone. I'm in awe of painters at an easel with a brush.
Although writing is my favorite form of creativity (as well as my job), there's a part of me that's always longed for painting skills. I paint with acrylics and watercolors as a hobby but most of the time, I enjoy seeing beautiful paintings more than creating them. (Though you can probably chalk that up to creative frustration.)
Instagram is still a great place to discover new-to-you artists. In its early days, the platform even helped launch some artists' careers. Today I'm sharing ten inspiring visual artists who I first discovered on Instagram. I'd recommend not only following them on social media, but supporting their work by buying and sharing their art. (If we value art and want more of it in the world, I believe we need to support the people who are creating it.) Many of the following artists sell originals, prints, books, and other products.
Mae Chevrette was one of the first artists I followed on Instagram. She's a mixed media artist from Boston whose cross-country travels inspire her work. (I own the print below but sadly, it's no longer available.) Fortunately, she has many more awesome pieces.
Instagram: @maechevrette | Website: maechevrette.com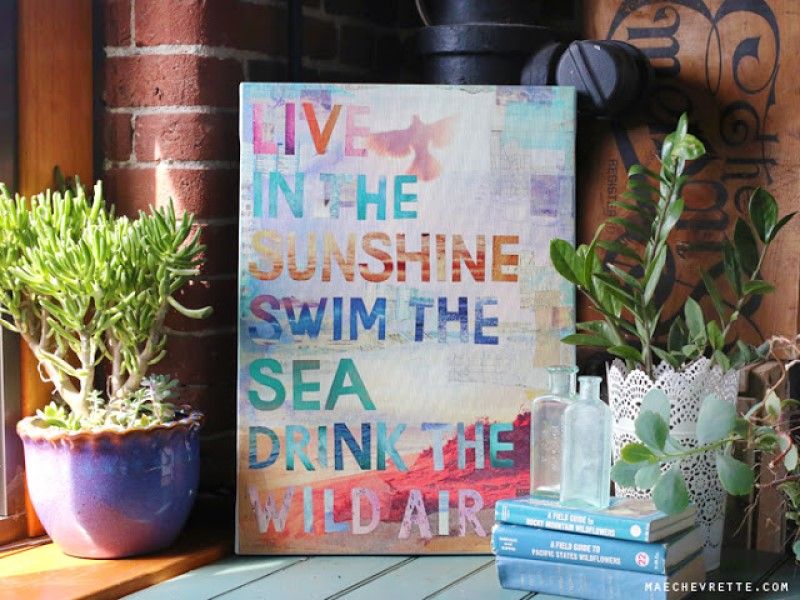 I first became interested in Amy Montgomery's work because her landscapes and trees remind me of my home state of Minnesota. Amy's a photographer and painter from Ontario who credits Instagram with helping jump-start her painting career. (You can read a bit of her story here.)
Instagram: @amymontgo_art | Website: amymontgomery.com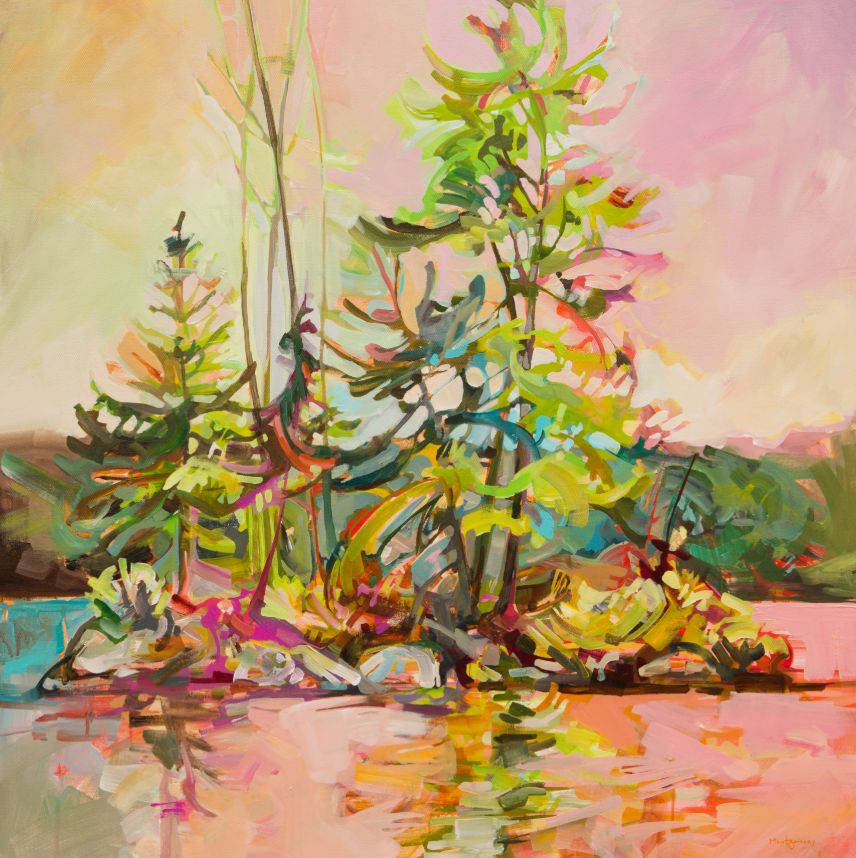 Each morning as I sit at my desk, I see one of Morgan Harper Nichols' prints hanging above my computer. (It reads: "You do not have to be fearless. Doing it afraid is just as brave.") Then when I unlock my phone, another one of her pieces is both my home screen and background. With 1 million Instagram followers, it's likely you've seen Morgan's work by now. She creates her art digitally (using an iPad and the Adobe Sketch and Procreate apps) and her words are always in response to personal stories that people send her.
Instagram: @morganharpernichols and @garden24co | Website: morganharpernichols.com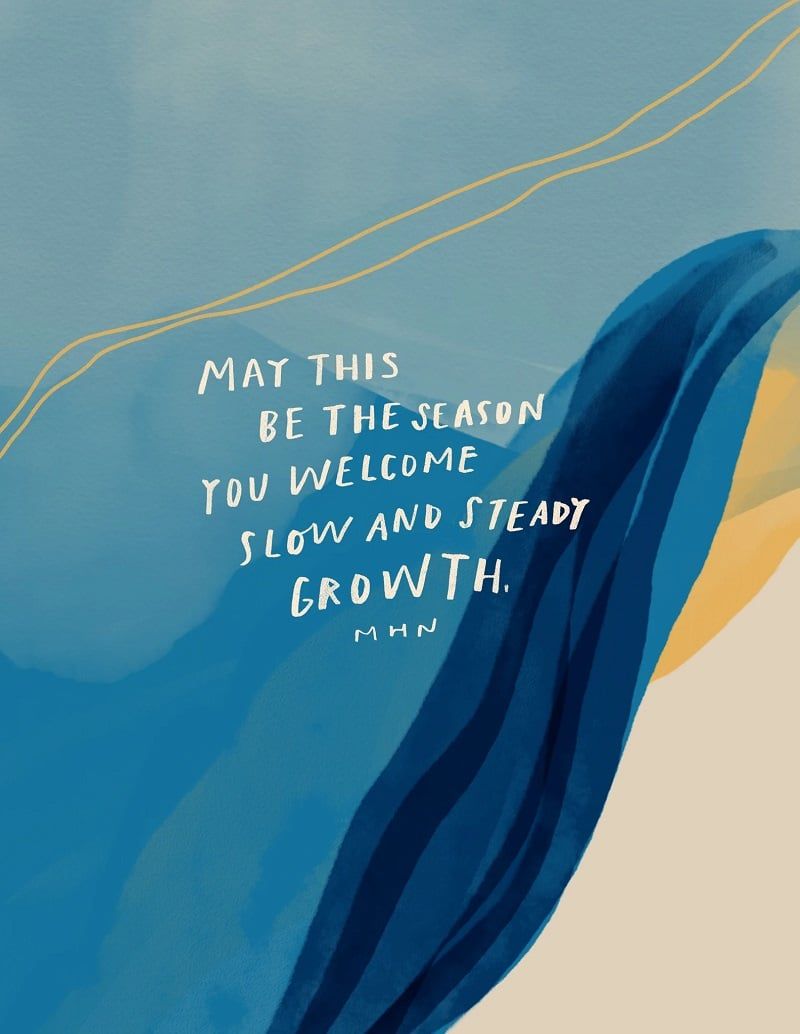 I love Jess Franks' breathtaking and unexpected use of color. I started following her because of her whimsical florals (a set of her prints hang above my bed) but now I like her landscapes even more. Before she was a full-time painter, Jess worked at a few different magazines as a graphic designer. Tired of staring at screens all day, she decided to pick up her paintbrush. (And I'm glad she did!)
Instagram: @jessfranksart | Website: jessfranksart.com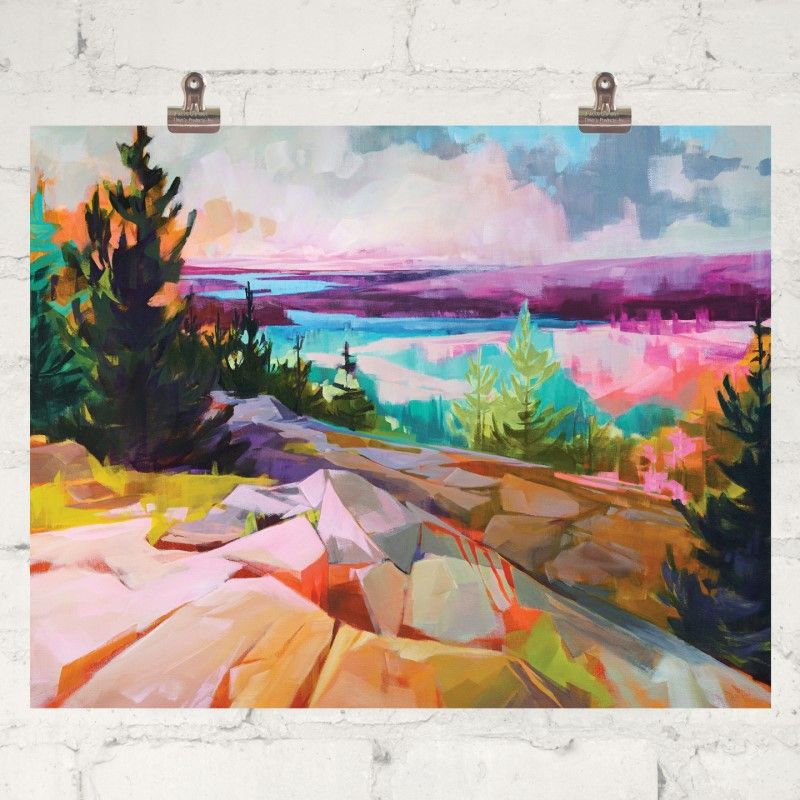 Meera Lee Patel is a self-taught artist who combines watercolor and words to make her vibrant art. She's written a few books and journals (I recommend checking out Start Where You Are) and she also sells prints, stationery, and clothing that feature her work.
Instagram: @meeraleepatel | Website: meeralee.com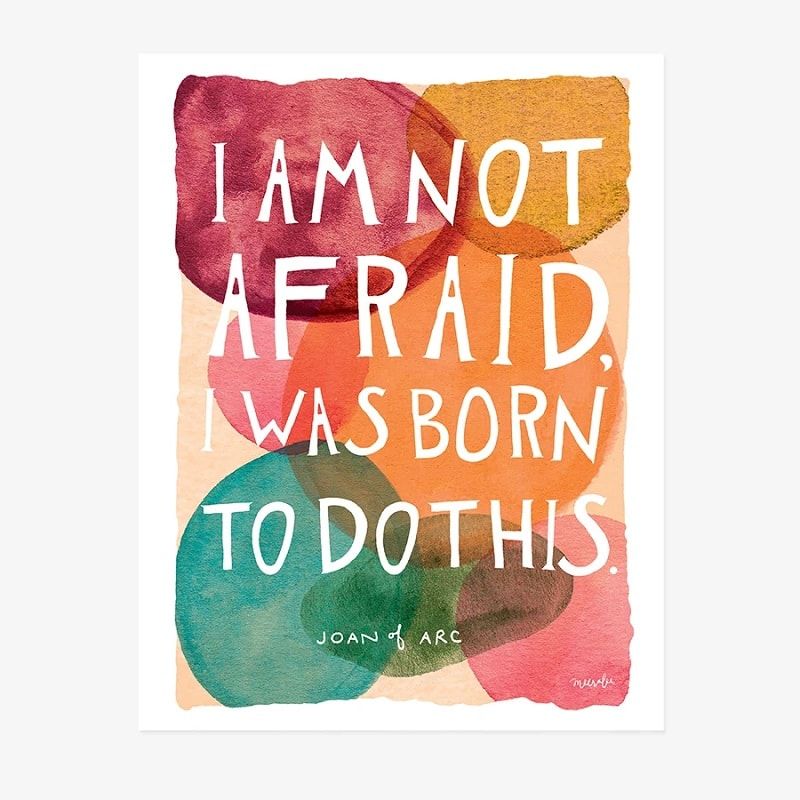 Carole Fenwick, the artist behind Maggie Magoo Designs, creates stunning patterns and prints. She's a surface pattern designer, yet it's a skill that takes many forms—from fabric to enamel pins to embroidery patterns. This gorgeous moth embroidery represents just a fraction of her body of work.
Instagram: @maggiemagoodesigns | Etsy shop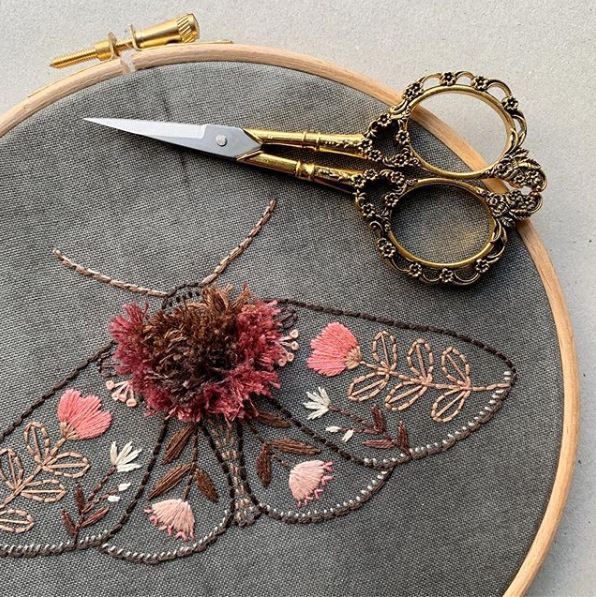 I first came across Vashti Harrison's work when I was researching illustrators for my previous job as a children's magazine editor. Shortly afterward, she released her first New York Times bestseller Little Leaders: Bold Women in Black History. She's illustrated (and written) many more books since then, including Sulwe, a picture book by actress Lupita Nyong'o.
Instagram: @vashtiharrison | Website: vashtiharrison.com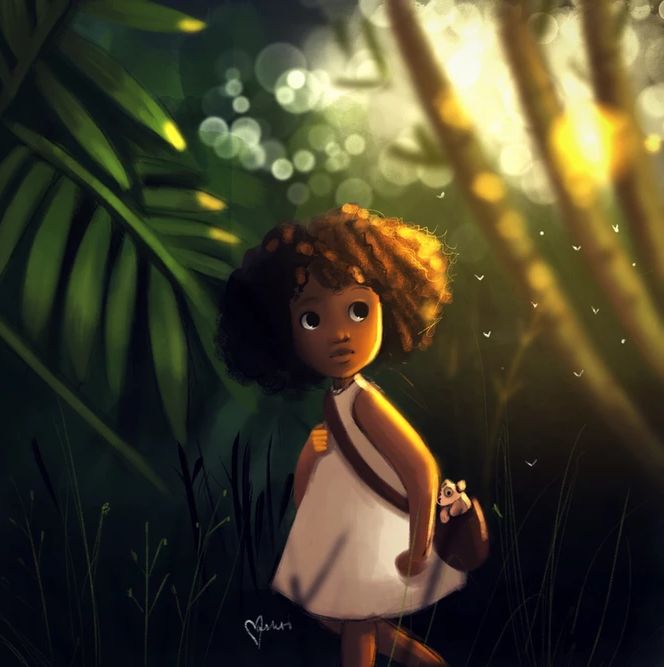 Charleston-based artist Teil Duncan Henley gets a lot of her inspiration from the palettes and seascapes in the world around her. Her artistic journey is also an interesting one. Seven years ago, after experiencing some frustration with galleries, she decided to sell her work through her own website. The leap was worth it.
Instagram: @teilart | Website: teilduncan.com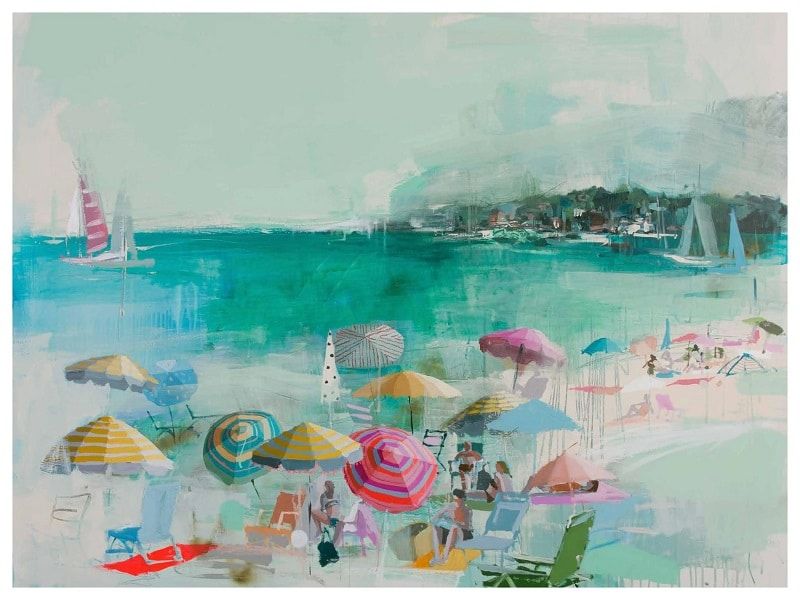 One benefit of following artists on Instagram is that you get a sneak peek at their process, particularly their sketchbooks. And while I love Abigail Halpin's art prints and textiles, I never tire of seeing the sketchbook pages she shares on social media.
Instagram: @abigailhalpin | Website: theodesign.com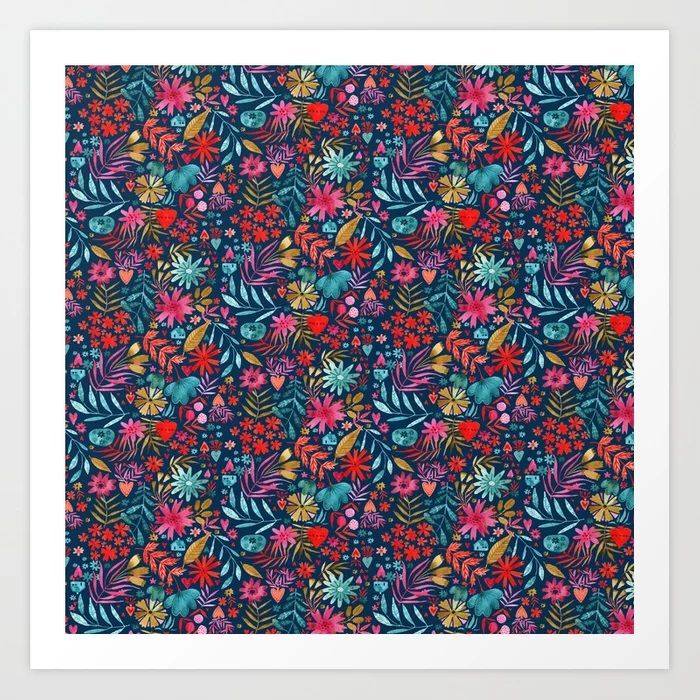 Kenard Pak is an animator, illustrator, and author who lives in San Francisco. After seeing his work on Instagram, I bought one of his picture books for my niece. And while I can't speak for her (she's only two), his debut Goodbye Summer, Hello Autumn has become one of my favorite picture books.
Instagram: @kenardpak | Website: pandagun.com