There's something about a sewing machine that can be so darn intimidating– it's enough to frighten prospective sewists into packing that machine away in a closet with an open-ended "someday I'll learn" feeling.
If this sounds familiar to you, the truth is, all you need is a patient friend to walk you through the basics. And guess what? I can be that friend, albeit virtually, for you!
If you missed it, I blogged my heart out about learning to sew last October on Simple Homemade with the series 31 Days of Sewing School. I'm currently hard at work on an eBook that will be released in a few short months, which will include all of that series and more, and I'll be here at Simple Mom regularly to teach you something new, too.
And in the meantime, here are some of the highlights from Sewing School that you may have missed.  You might think of these as friendly bits of encouragement as to why you don't need to be afraid of sewing.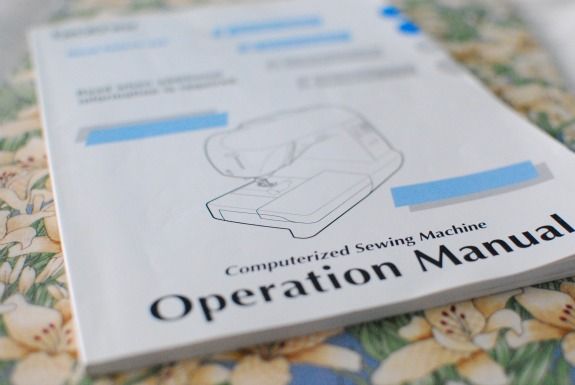 Did you know you have a secret weapon for your sewing journey? You won't want to stash this one away in a file cabinet in the garage…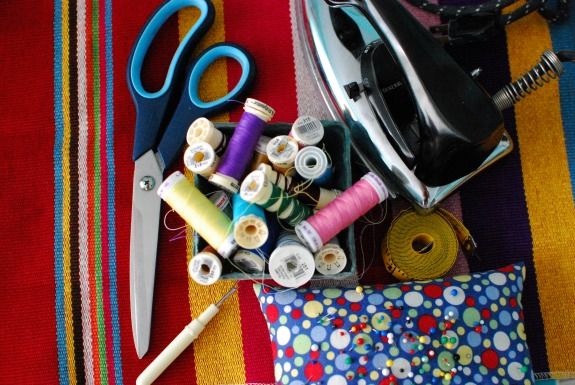 Big fabric stores can be overwhelming, but you really only need a handful of essential supplies to get started.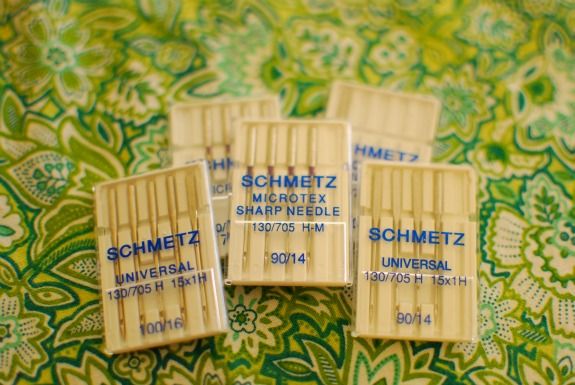 Choosing the right needle is a major factor in avoiding breaking them… so is keeping your finger away from the presser foot– I speak from experience on that one.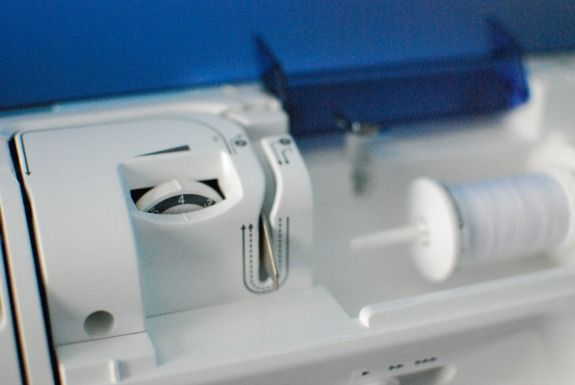 One thing that often makes sewing a tense activity is when your tension is out of whack. Know what to look for when something is off and seek out the help of good troubleshooting resources if yours appears funky.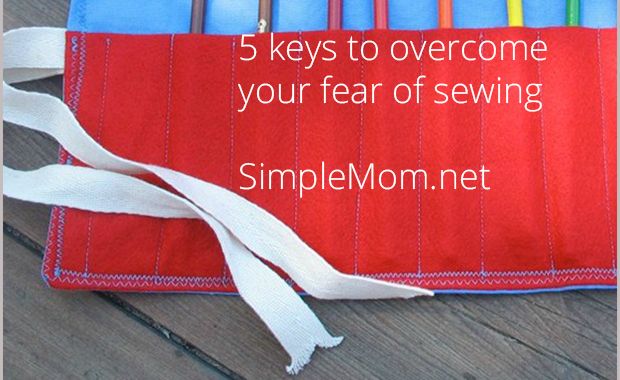 Even an amateur can have fun with different stitches… there's a few that will be most commonly used, and found on almost any sewing machine.
Today I've just scratched the surface of what 31 Days of Sewing School includes. If you want to learn to sew or even if you already know a few things, be sure to check out the series.
I'd love to hear from you now! Are you a long-time sewista, a novice, or someone who wants to learn? What would you like to read about in future sewing columns from me– tutorials, basic instructions, stories?