The internet is full of reading lists right now with books that can help us better understand and navigate racism, including a list of antiracism books that Tsh shared on the blog a few weeks ago. Yet more than a few writers have recently made the important point that nonfiction shouldn't be the only genre people read to gain empathy and understanding about racial issues. In a recent Time article, author Jasmine Guillory wrote about why it's important to read fiction with Black characters:
"Racism is not the only thing to know about what it means to be Black. Our joys, our sorrows, our love, our grief, our struggles to fit in, our families, our accomplishments and our triumphs—these things also matter. Black children matter, and not only the ones killed before their time. You may think you already know that, but history has proved otherwise. Black lives are not a problem to be solved or an academic text that can be studied. To recognize Black lives as ones to celebrate, empathize with and care about, here's your antiracism work: read more fiction by and about Black people."
Fiction has a unique power to build empathy. In light of that and the encouragement of writers like Jasmine Guillory, The Art of Simple team wanted to share a list of our recommendations for fiction (and a couple of nonfiction) books written by BIPOC authors (and for anyone wondering about the acronym, BIPOC stands for Black, Indigenous, People of Color).
Homegoing by Yaa Gyasi
"I read Homegoing in just a few summer days, not because it was an easy read but because it was so good I couldn't put it down or think about anything else. And then I thought about it for weeks afterward. Gyasi's debut is a masterpiece sweeping narrative from 18th century Ghana to modern day United States, and her ability to weave a story stands out as a masterpiece. This is officially one of my all-time favorite novels." - Tsh Oxenreider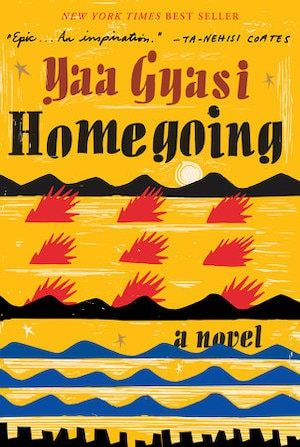 ---
The Vanishing Half by Brit Bennett
"The Vanishing Half has been at the top of my TBR pile since it was released last month. It has been described as 'an engrossing page-turner about family and relationships that is immersive and provocative, compassionate and wise.' All of my favorite things about a book!" - Caroline TeSelle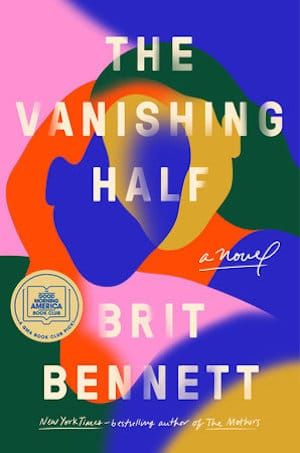 ---
The Vanderbeekers of 141st Street by Karina Yan Glaser
"The Vanderbeekers of 141st Street is a delightful story about a biracial family living in a brownstone in Harlem. I personally love juvenile fiction and was so excited when my oldest daughter was ready to read a longer chapter book. She read the entire thing in 2 days and kept telling me what was happening along the way so we could discuss it." - Christine Bailey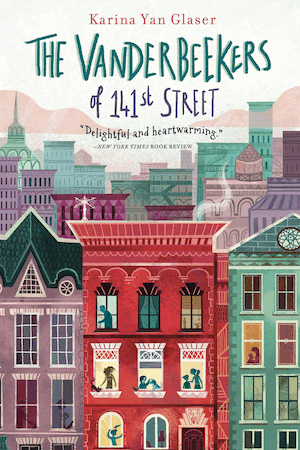 ---
It Began With a Page: How Gyo Fujikawa Drew the Way by Kyo Maclear
"I love reading stories with my girls about brave women who persevered. It Began With a Page is a fascinating children's book telling the true story about artist Gyo Fujikawa and the obstacles she faced in her family being imprisoned during World War II. She fought for racial diversity in children's books and was the first person to write and illustrate a children's book in 1963 showing multi-racial children interacting with one another with her book, Babies. As a mother of children who are multi-racial, I especially appreciate this." - Christine Bailey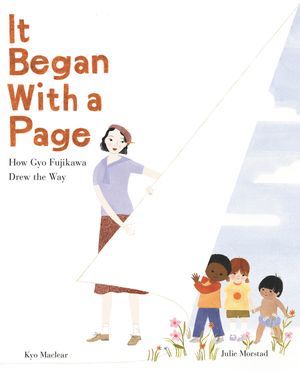 ---
Little Leaders: Bold Women in Black History by Vashti Harrison
"We read this one over and over. Beautiful stories about strong black women who have led the way (past and modern) in science, the arts, social justice, and more."  - Christine Bailey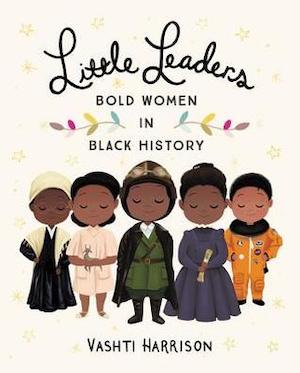 ---
Such a Fun Age by Kiley Reid
"The breezy, highly readable prose packs a punch, as the author weaves complex and diverse characters into situations that shed much light onto issues of racial discrimination and white fragility." - Katherine Willis Pershey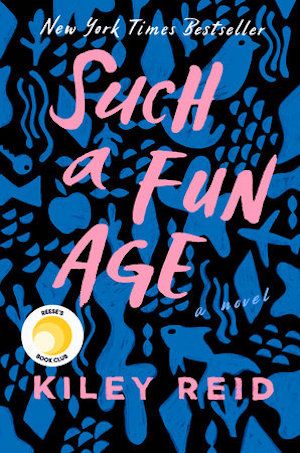 ---
Hair Love by Matthew A. Cherry, illustrated by Vashti Harrison
"Hair Love is an Oscar-winning animated short film that was later turned into a picture book. It tells the sweet story of a father learning to style his young daughter's hair. Author and filmmaker Matthew A. Cherry wanted to tell a story that challenged the negative stereotypes of Black fathers and celebrated Black hair. I teared up watching the film and the book is equally wonderful." - Andrea Debbink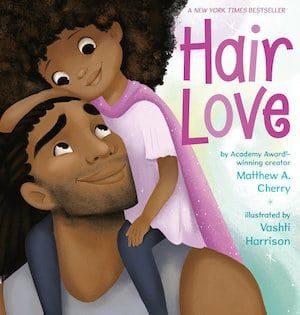 ---
Americanah by Chimamanda Ngozi Adichie
"It's been a few years since I read Americanah, but I still remember the absorbing story—and the parts where I felt twinges of discomfort when the main character's observations about white Americans opened my eyes to some of my own prejudices and assumptions. Part love story, part exploration of identity and race, this novel follows Ifemulu and Obinze as they leave Nigeria for the U.S. and England in a post-9/11 world." - Andrea Debbink
I first heard of Chimamanda Ngozi Adichie when I read Americanah and since then, I've continued to follow her work. A few years ago, she gave a viral TED Talk called "We Should All Be Feminists." Lesser known is her 2009 TED Talk called "The Danger of a Single Story" where she recounts her own experiences as a reader and why we all benefit from literature that covers the whole range of human experience and culture. As she concludes in that particular talk:
"Stories matter. Many stories matter. Stories have been used to dispossess and to malign. But stories can also be used to empower and to humanize. Stories can break the dignity of a people, but stories can also repair that broken dignity."