This fall, our family is embarking on our first international trip. We're going to Paris, Florence, and finally, Rome.
Did I mention that we're taking four kids and my mom?
Because I've gotten a lot of questions about traveling with our kids, I wanted to share some of the logistics. The desire to live simply and intentionally can seem impossible when littles are involved, especially when it comes to travel. But trust me, it can be done!
Packing
When I was 16, we went on a family trip to Mexico and my luggage was MIA when we arrived. I remember feeling desperate to find new underwear and cooler clothing as soon as possible.
When my luggage was finally located halfway through our trip, most of my clothes had been stolen.
Since then, I've been a carry-on-only traveler. This trip is no exception.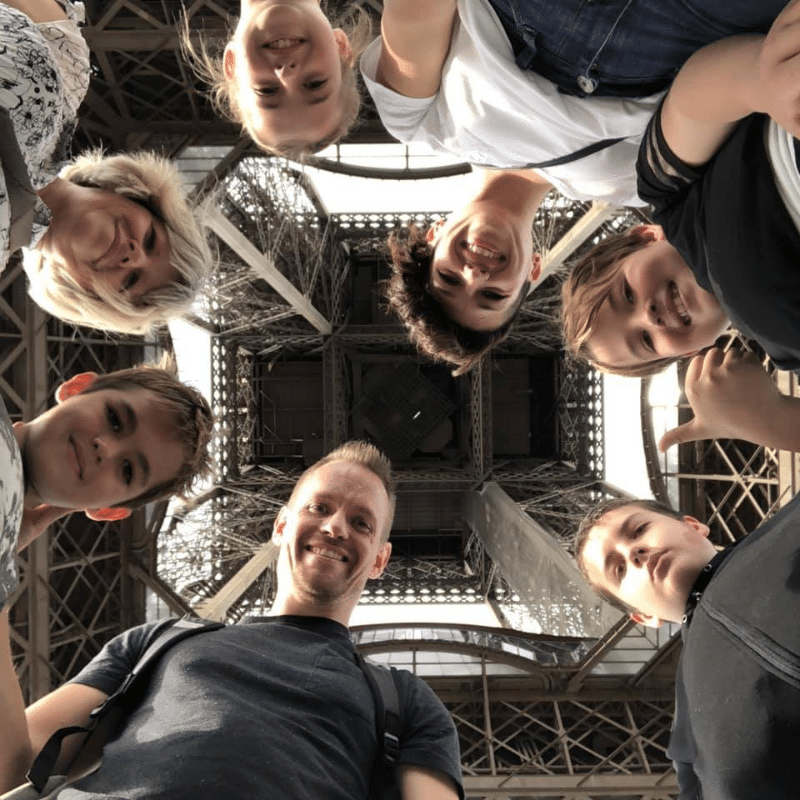 We've been fine-tuning everyone's capsule wardrobe, which has made laundry easy. For our trip, it means we can pack all our clothes in our carry-ons so we don't stress about forgetting to bring something important.
Our individual capsule wardrobes vary a bit, but they all follow the same principles:
Layers: Our central Oregon weather necessitates layers because even if it snows in the morning, it can be 70 degrees by the afternoon. Layers are great for travel because there's nothing bulky to deal with, just light, easy-to-pack items.
Mix-and-match: Capsule wardrobes are fantastic because everything goes together. This means less clothing provides several different outfit options.
Shoes: At home, everyone has four or five comfortable pairs of shoes that go with their clothes. We'll each bring two or three pairs on the trip.
Lodging
AirBnB has been our go-to for lodging. Having the option to do laundry on-site allows us to pack less. Access to a kitchen will help us stay within our budget so we don't have to eat out for every meal. And proximity to public transportation was key when it came to choosing where to stay.
Transportation
Because we have such a large group, renting a car would be very expensive. Even without my mom, our family needs a large vehicle, so transportation was top of mind when we were planning things.
All of our lodging is within walking distance to public transportation, and the train will be the easiest way for us to travel between cities in Italy.
If it was just me and my husband, I wouldn't worry about this so much. With kids though, figuring out these things ahead of time removes a lot of stress.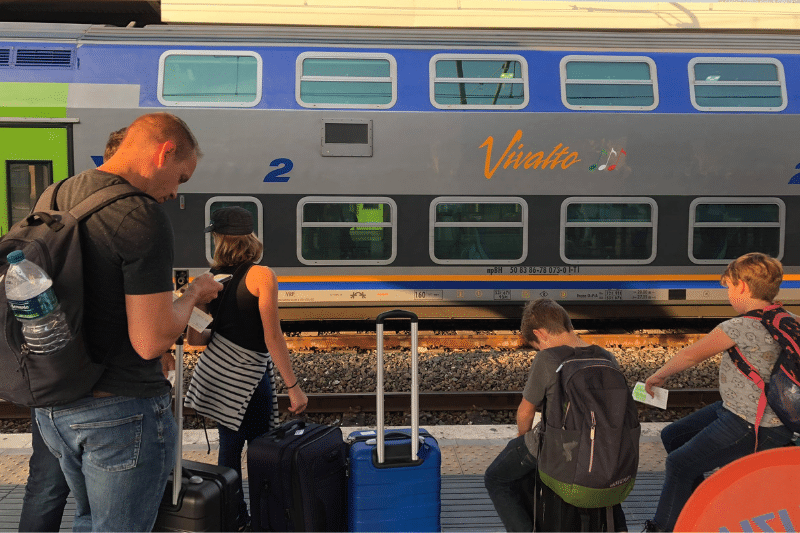 Activities
FOMO is real, especially on a big trip, and it's so tempting to cram in all the popular sites and activities. But it's a really great way to come home feeling exhausted. It's also the quickest way to make everyone feel grouchy and anxious, at least in our family.
Whenever I'm asked what I want to do on a trip, my response is always, "I want to walk and eat."
Sometimes there will be something that I really want to see or do, but I've found that by having the general plan to walk and eat, I get to see a lot.
For this trip, we've asked everyone what they'd like to see and the majority involves walking and eating. We're also going to visit a few museums.
But for the most part, our days will be open and unplanned so we really enjoy just being there.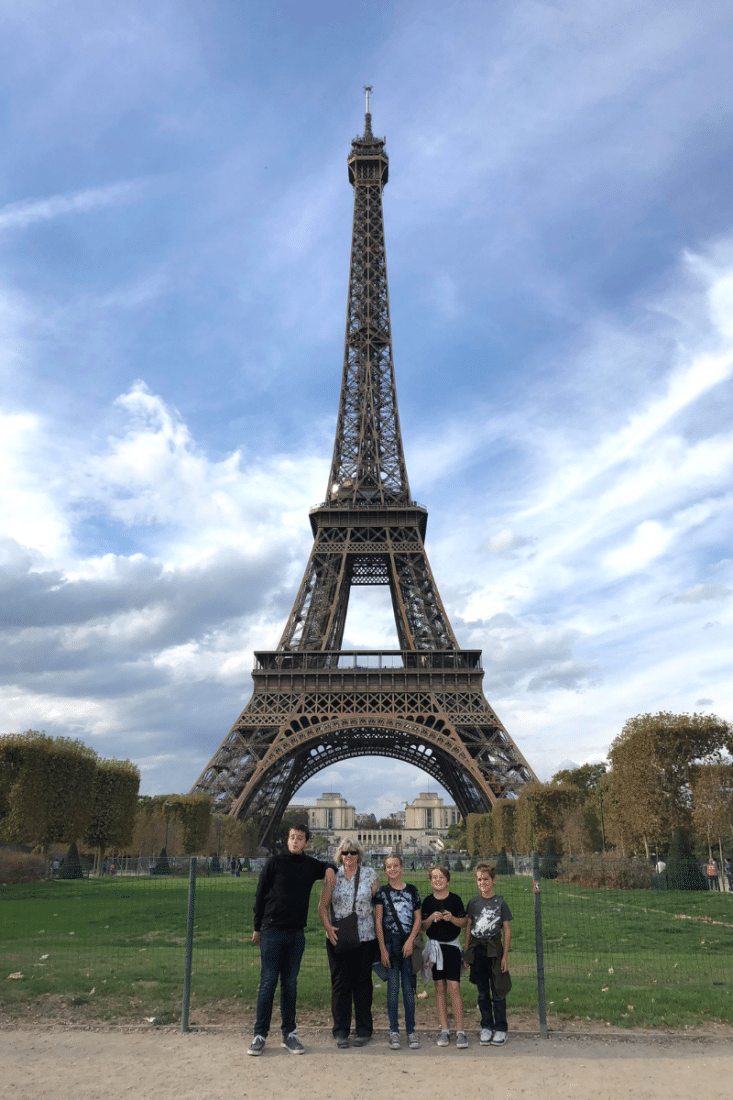 Souvenirs
There's a lot of temptation to buy all the souvenirs. While some can be good, often it means a lot of clutter to deal with at home.
I usually get souvenirs for a few special people.
When I went to Tuscany a few years ago, my daughter was very clear that she wanted a small ceramic bowl. Why? I have no idea. But she still uses and loves it.
For this trip, I'll be looking for small jars of honey for my dear friend. She loves bees and gets honey wherever she goes. I'm looking forward to finding some for her to add to her collection.
I'm having the kids jot down what they'd like to get for a few friends. It's so much easier to find something when you know what you're looking for.
Have I missed something? Probably.
But if there's anything I've learned when it comes to traveling with kids it's that less is best, preventing people from getting hangry prevents many other problems, and there's a lot of joy to be found in the little things if you pay attention and enjoy the moment.