Today I get to blather on about one of my favorite all-time writers, and then give away ten copies of her new book. She also happens to be one of my favorite people, so that works out well.
Emily Freeman is truly gifted as a writer, an artist, and a friend, and her latest book, A Million Little Ways: Uncover the Art You Were Made to Live needs to be on everyone's nightstands. And this is because the "art" she explores isn't only the oil-on-canvas sort—it's the art that's manifested in all of our lives.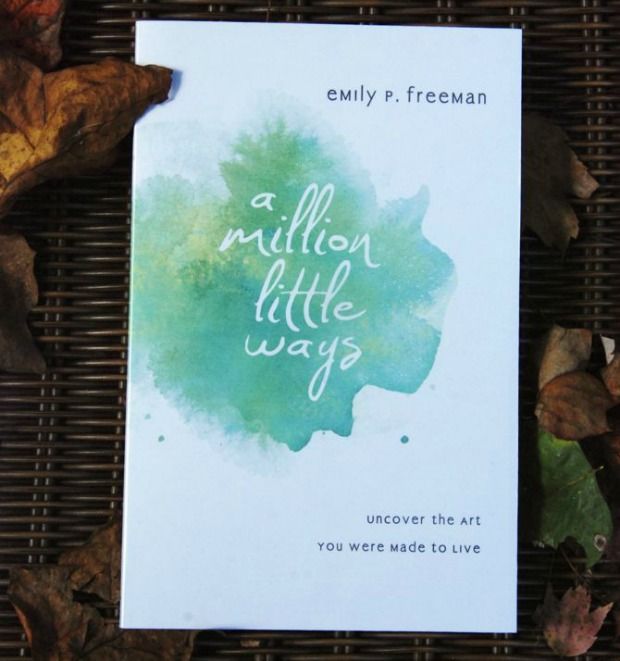 A Million Little Ways argues the lofty notion that every one of us is an artist, simply because we are human beings. No matter what we do with the majority of our time—be it changing diapers, signing expense reports in a corner office, teaching a classroom, or painting a canvas, everything we do that outpours from our true self is a form of art. God is the ultimate artist, and as His creation, He embedded us with an artistic drive. We can't help but make art, if we are awake enough to notice the art in our lives and call it such.
I think what makes Emily's writing so great is that she says things I always think but aren't quite sure how to weave into words. So she does it for me, and in that process, I feel better understood—both by her (and by default, other people), and also by me.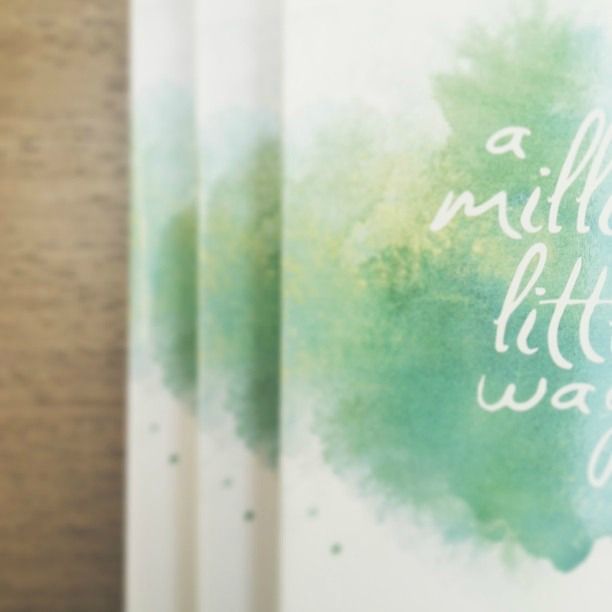 I love this paragraph from the book's description:
A Million Little Ways uncovers the creative, personal imprint of God on every individual. It invites the discouraged parent, the bored Christian, the exhausted executive to look at their lives differently by approaching their critics, their jobs, and the kids around their table the same way an artist approaches the canvas–with wonder, bravery, and hope. In her gentle, compelling style, Emily Freeman encourages readers to turn down the volume on their inner critic and move into the world with the courage to be who they most deeply are. She invites regular people to see the artistic potential in words, gestures, attitudes, and relationships. Readers will discover the art in a quiet word, a hot dinner, a made bed, a grace-filled glance, and a million other ways of showing God to the world through the simple human acts of listening, waiting, creating, and showing up.
And I love the book's trailer. I can't watch it without tearing up a bit.
Giveaway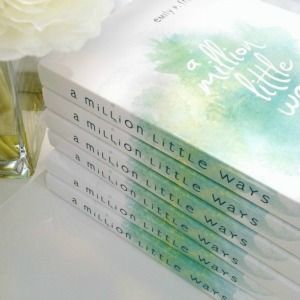 Emily is giving ten Simple Mom readers a copy of A Million Little Ways! To enter, simply leave a comment on this post, telling me your favorite form of artistic expression in your life. (If you're reading this via email or reader, head to the blog to leave a comment.)
This giveaway will be open until Friday night, October 11, and then we'll announce the winners soon after. I hope you win!