When my husband and I were newlyweds, we lived in a tiny apartment that we chose for the neighborhood, as opposed to the square footage.  It was nothing special – just 550 square feet, concrete walls, and a total lack of kitchen space – but it was our home.
They let us paint the walls, and we did so with abandon.  We strung up white twinkle lights and brought in plenty of comfy seating.  Adding character where there is none has always been a fun challenge for me.
But we were really there for the neighborhood. It was full of historic, colorful, little craftsman homes and locally-owned businesses, and we reveled in our newly married bliss by taking evening walks around the tree-lined streets.
Those walks became a time for wishing and dreaming.  We would point out the porch that would be perfect for an evening glass of wine, or a morning cup of coffee.  We discussed exterior paint colors and how we loved the homes with the rose bush by the mailbox and the chicken coops in the back.
Most of all, we loved being able to walk to the local coffeehouse, the video store, the pizza joint around the corner, the laundromat, and our favorite restaurant in the city, Julio's.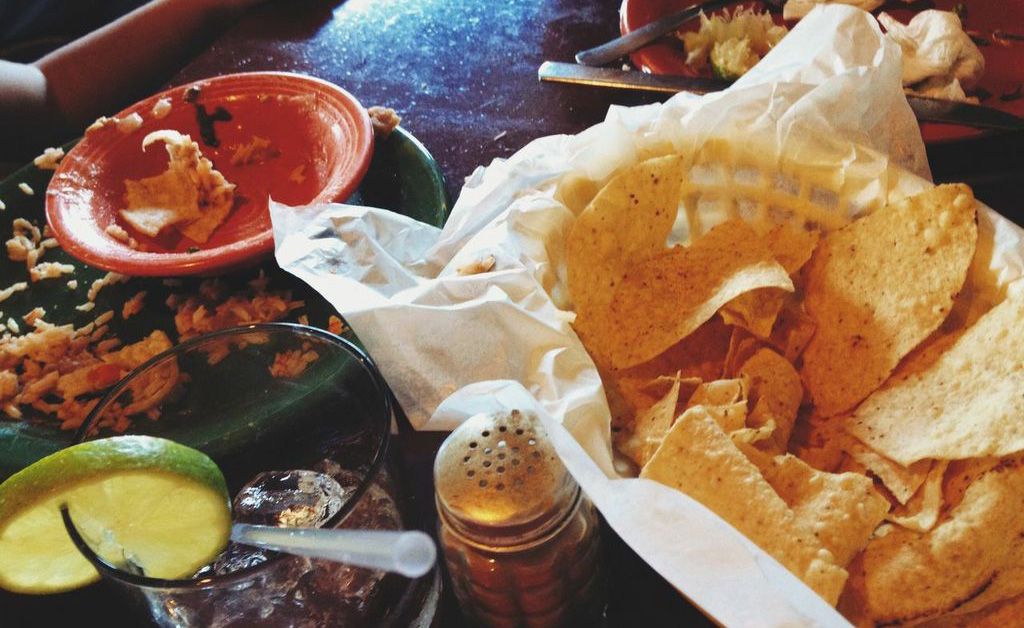 I first discovered Julio's when I was still a single college student, living in a different non-descript apartment in the same neighborhood.  I fell in love with the fresh, flavorful Mexican food and the warm, friendly service. When my husband and I were dating, I took him there and he fell equally hard.
After we married, we ate at Julio's about once a week.  We became such regular customers that we got to know the owner and her son, and many of the other regulars, as well.
Julio's became our place – the place we could go to reconnect, to remember, and to dream.  We spent countless evenings out on the patio, lingering as the last ray of sun dipped behind the trees, listening as the crickets came out to play, and watching the moon rise up into the dark sky, before starting our walk back home under the stars.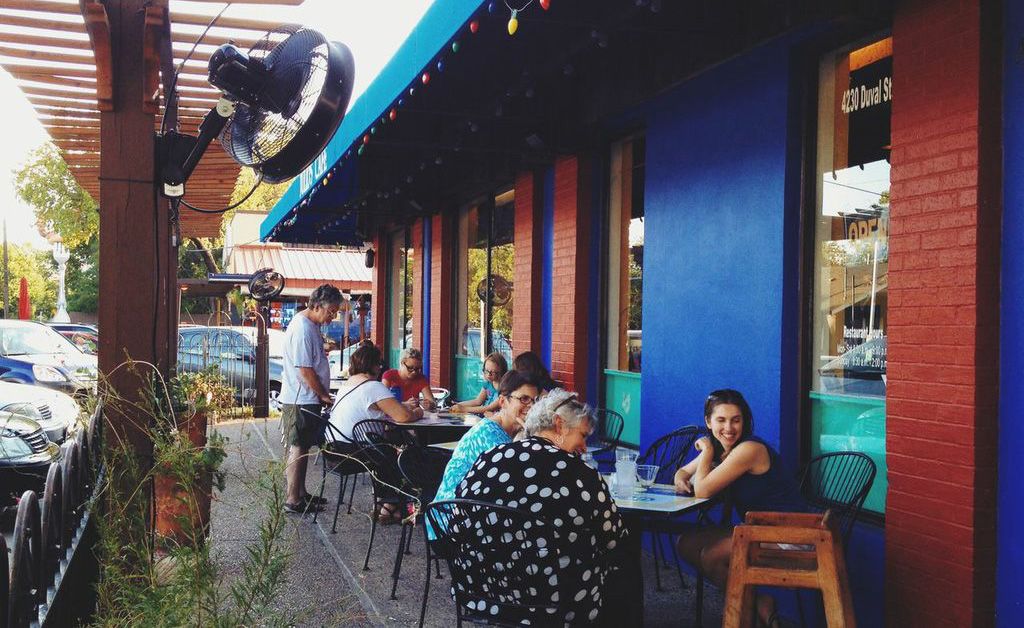 Now eight years have passed since those twilight walks and our weekly evenings at Julio's.  We were soon priced out of our little apartment home in our charming, historic neighborhood, and instead made our next home fifteen minutes further north, where we could find more square footage and a little yard for our growing family.
We don't make it to Julio's too often anymore.  It's just not convenient to the paths where we usually end up traveling these days.  And it's been years since we took a walk down those gorgeous old tree-lined streets.  But Julio's is still our place.
When we go there with our little girls, we spend our time helping them eat and managing their consumption of chips and salsa, and we remember our days as singles who fell in love – as an engaged couple – as newlyweds; and we look at our lives now and how far we've come, and our eyes meet in silent, shared gratitude.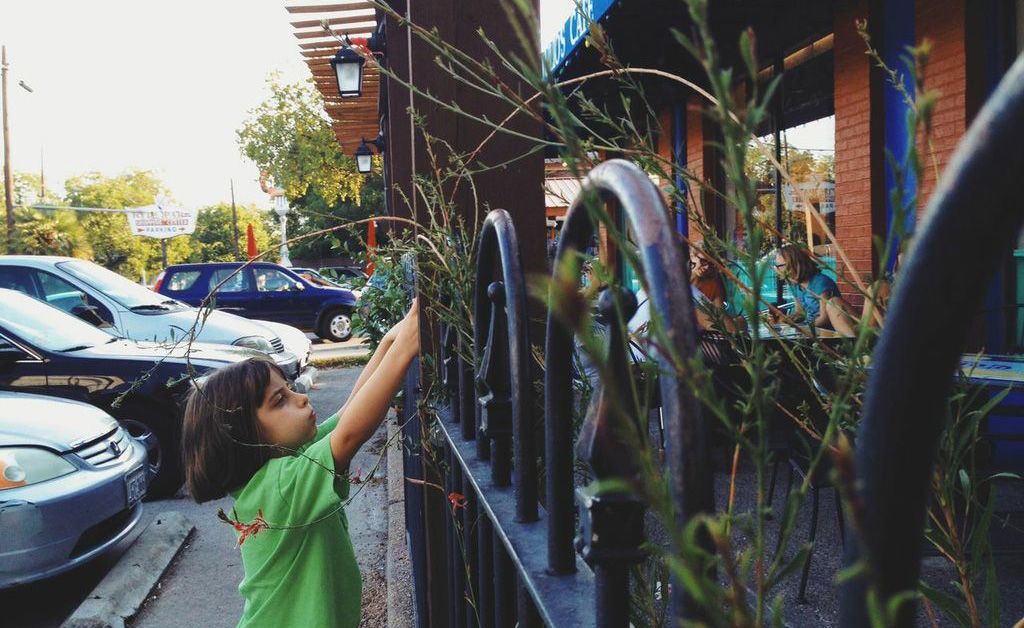 And when we go there on a date, without our girls, we sometimes giggle and feel like newlyweds again.  If we squint our eyes just so in the light of the setting sun, we might even be able to pretend that we're those same kids who got married at sunset in the park downtown.  Maybe.  We dream and wish, just like we used to.
But eventually the giggles wear off as the moonlight sets in, and we look at each other in wonder as our exhaustion overcomes us, and we remember that our girls will wake us early the next morning, and we should probably head home. And the silent, shared gratitude is there, too.
We get up from our table but we don't walk home – instead, we climb into our minivan and drive the fifteen minutes north. It's sweet and good and true.  Our hearts  – and our bellies – are full of good things once more.  And we are blessed.
Do you have a place that you can always return to?