Since I live in a small townhouse, my goal is to make the two patios as much a part of the home as the inside is. This not only gives my home some welcoming character, but it also gives me more space in which to flex my creative muscles.
I've got a long way to go, but I'm adding little touches of happiness here and there as my budget allows. Most days my dreams are much bigger than my budget, so when I can find a little touch of whimsy that costs me nothing, it energizes me to keep going with our Dave Ramsey-fied way of life.
As far as I'm concerned, a bunting adds immediate happiness to any space where it hangs.  This bunting features a fairly weatherproof fabric for the pennants since it's hanging outside – I used a simple fabric-backed plastic tablecloth – although mine is in a rather protected area, so that should help with its durability as well.
Today's project was made from supplies I already had on hand, and took about a half hour from start to finish. If you don't have the supplies already, it will probably cost you around $5-10, and you'll have lots of tablecloth fabric left for other projects (maybe some outdoor pillows or placemats?).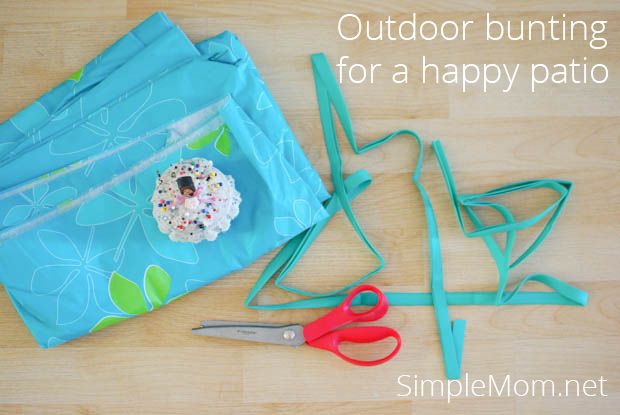 Supplies:
fabric-backed plastic tablecloth
3 yards of double wide bias tape
scissors (pinking shears if you like)
straight pins
cardboard & ball point pen
How to make the bunting: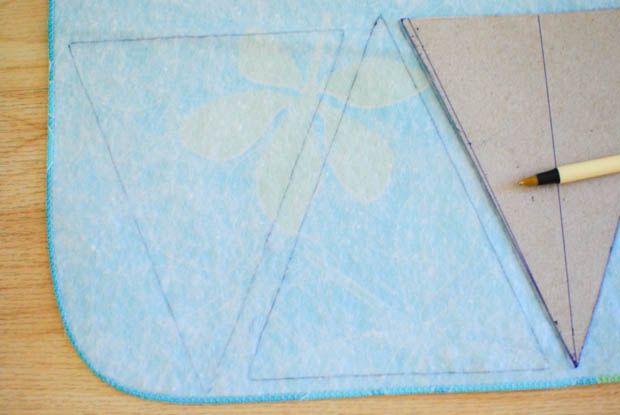 1. Make a cardboard template the size you want your pennant to be. Mine was 5.5″ wide and 7″ long. On the back of your tablecloth, trace around your cardboard template with ball point pen to make your pennants. I made eighteen pennants, which fit on my 3-yard-long bias tape with a bit of extra on each end for hanging.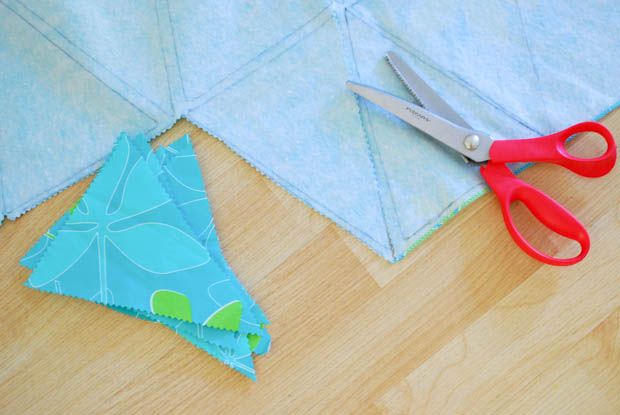 2. Cut out your pennants with pinking shears, or regular scissors for straighter lines. I like pinking shears because they give a finished look to an otherwise-unfinished edge, and they hide it a bit if I don't cut perfectly straight.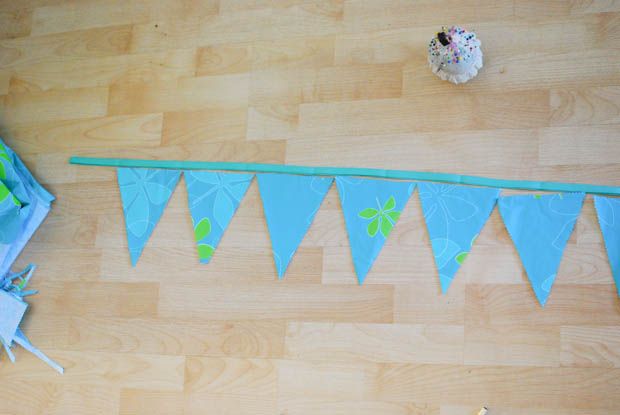 3. Lay out your bias tape, folded edge up, and then lay out your pennants to give a rough estimate of where they will line up. You can decide if you want them laid out end-to-end or with a space between each one. Move them around if you want to vary the print more – some of my pennants have less of the design, so I wanted to spread those pieces out.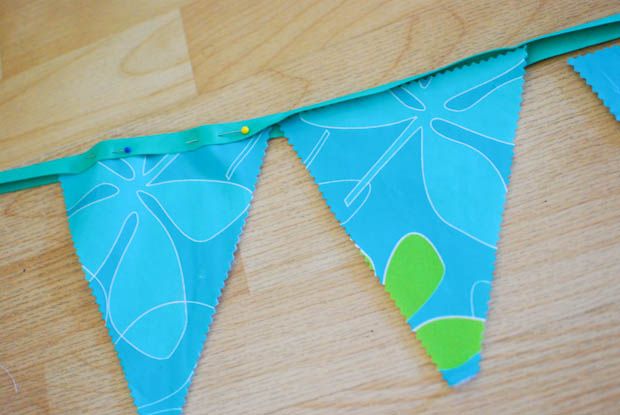 4. Insert the pennants into the bias tape, all the way in to the folded edge, and secure with 2 pins each. They slip easily when sewing, so the pins help keep them in place.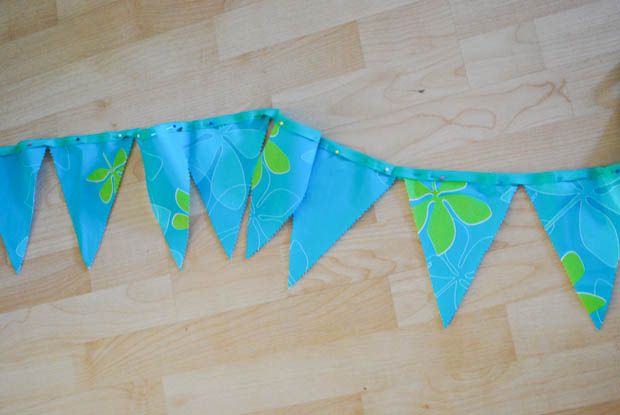 Here's a look at part of the bunting all pinned and ready to be sewn.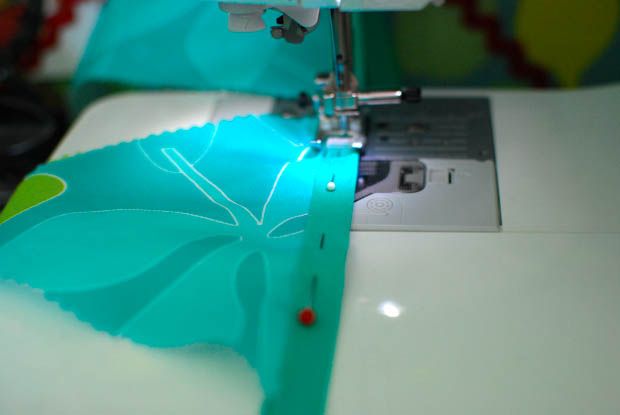 5. Sew! I used a large zig-zag stitch on mine to coordinate with the pinking sheared-edges and to help keep the bias tape nice and flat, but a straight stitch would work, too. Sew all the way from one end to the other, back-stitching on either end.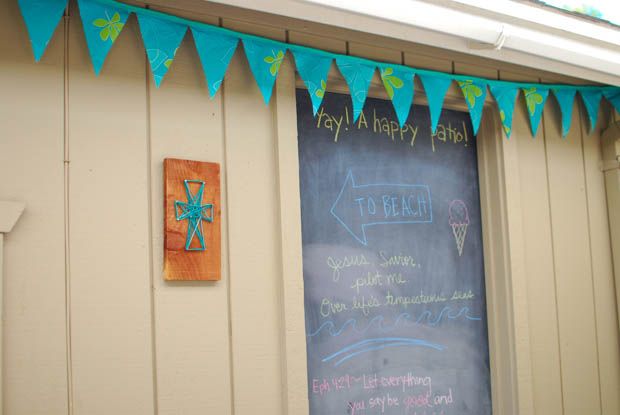 6. Hang up your bunting with nails and enjoy your happy patio!! If you like my chalkboard laundry room door, you can find the tutorial for that over at Amy's blog, Mom Advice.
Have you used fabric for outdoor decor? What else could we use our leftover tablecloths for to decorate our patios?