Next year, my family and I will be traveling around the world.
We've wanted to do this for a very, very long time, so this isn't a rash decision. Ever since we moved back from Turkey three years ago (has it really been three years already?), we knew we wanted to get back "out there" and explore. So the concrete is still very mushy on our plans (in fact, you could say we're still mixing it), but we're planning on traveling for the 2014-15 school year. So, a bit over a year from now.
I'll be writing about our plans a bit more this next year, as we learn about places, glean advice from friends doing the same thing, and make global connections, but today, I thought I'd address one of the bigger questions I get. It's this one:
Why? (There's also How? and Where? but those are separate posts for another day.)
So, here's why.
1. Because we can, and because we want to.
This is the overall reason why we're going when we're going. Kyle and I both have jobs we can do from anywhere, we're debt-free, and our kids are young enough to still go with the flow. We're saving up like mad right now, of course, and this isn't going to even remotely be a high-falootin' trip. We're talking local guest houses, hostels, living rooms of friends, Craigslist apartments, and maybe even some camping.
One of our high values is freedom and autonomy, and that's one of the main reasons we love working for ourselves. So while this lifestyle is still working for us, we want to take advantage of it. We'll be working as we go, living out our family life on different spots on the globe.
2. Because our kids are young.
I know some people would argue the opposite—go when your kids are older when they'd appreciate it more. And you know what? We very well may. Go again, that is.
But we like the idea of taking them while they're young when it'll have a higher chance to form in them a worldview that'll benefit them the rest of their lives. Giving our kids a global perspective is one of the highest priorities in our parenting, and yes, while that can still happen from our living room in the States, how much broader would their perspective be because of a trip we took while we could?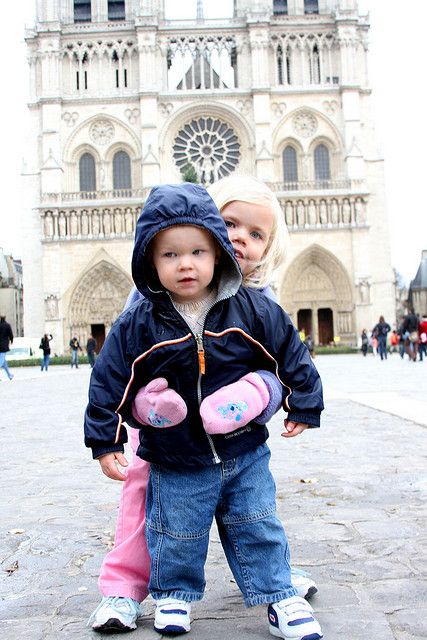 I like that our youngest will be 4-5 years old—no diapers, and able to carry his own backpack. So, our kids will be young, yes, but it's nothing to stop us. We've traveled internationally with little kids before, and I adamantly believe it's the fear of the unknown (How will my kids handle a long plane flight?) that holds many parents back from traveling more.
We'll be homeschooling, of course ("roadschooling" would be more accurate here)—and can you imagine what kind of education this would be? "Kids, here's a book about the Great Wall of China. And later today, let's go climb it!" I'll go into more details on our schooling plan later when I talk about the "how" of our trip.
3. Because it's part of our job.
I don't really talk about it online, but Kyle and I are also part of a non-profit organization that helps provide guest houses around the world for international non-profit workers who need a break. We know from first-hand experience that global workers—people doing amazing, life-changing things around the world—are easily prone to depression, anxiety, and burnout. Plus, they usually don't make a lot of money and yet REALLY deserve a break, far more often than they take them.
So we provide houses where these people can find rest, without having to fly all the way back to their passport country. They're run by people trained to help debrief from recent difficult situations, who can serve as a life coach, or who can simply provide meals and clean towels, and get out of the way so these guests can relax. It's pretty awesome.
Anyway—on this trip, we'll be visiting a number of our organization's guest houses, just to check in on them and see how they're doing. Kyle works in the home office here in the States (along with working for me on the blog here—so yep, he's a busy guy), and we like to make sure these houses are visited by the main hub team every few years.
4. Because we may, just may, move back overseas.
We don't really know about this one here, but we hope this trip will give us a lot of insight—we're thinking and praying about moving back overseas. It'll look a lot different than when we first lived in Turkey, including the fact that we want to divide our time between living abroad and back in the States (we want a home base back in our passport country, in other words). But if we did move overseas, it'd most likely be to open a guest house, so we're going to explore whether that's a good idea for our family—and also, where would be a good, needed location.
5. Because I'm writing another book.
I'll be gathering stories from families worldwide, and collect them into a book that explores… something. Not quite sure yet. Hospitality? Parenting? I'm mulling over it. (Update: it became this.)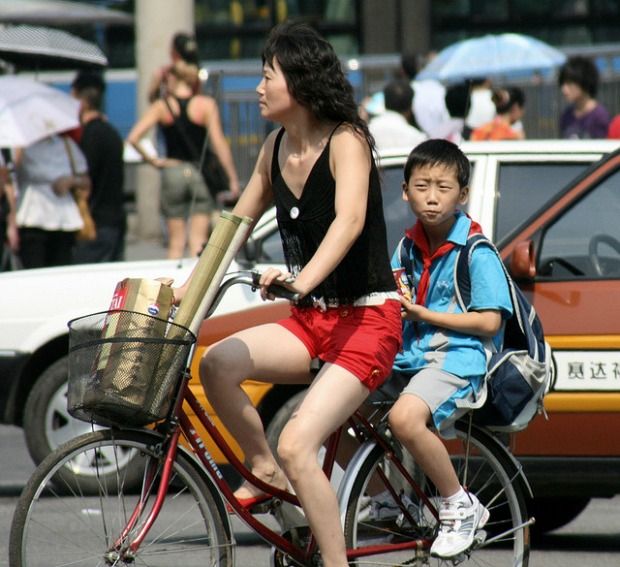 I don't pretend to think this book will be all-inclusive, expert-driven, or rich with anthropological wisdom. Really understanding a culture takes years, and we'll be in different cultures for weeks, maybe months. My job in this book is simply to gather stories from families willing to share them and then put words on paper.
So… this is the Big Fat Explanation of what we'll be doing in a little over a year. We've got a lot of planning to do in the meantime, along with still living our stateside life. But as this long-awaited expedition draws ever near, it's becoming and more and more of our dinnertime conversation. We're excited, we're humbled that it's an option, and we've got a lot of work to do.