"We'll be there at 6:00," our future guests predict in their email.
I live just north of Yellowstone National Park—it's one of the most scenic, relaxing places in North America. It's also a place that, not surprisingly, gets a lot of summer tourism. I know that in reality, our guests probably won't arrive until around 8:00 or 9:00 PM, and that's okay.
Bison are going to block the road. Construction will absolutely slow traffic. Hopefully, our visitors will pull over to take a quick, unplanned stroll to a waterfall or watch bald eagle. And get this—Yellowstone doesn't have cell service throughout the majority of the park; folks just have to go with the flow and stop relying on their devices for communication, quick distractions, and social media.
There are few times in our highly connected, fast-paced developed world where this experience can happen. A lot of people argue that Yellowstone needs more cell towers so guests can be connected at all times. My visits to the park are getting interesting. When I was a kid, people watched Old Faithful go off. About ten years ago, everyone started watching it through the screens on devices as they filmed and snapped photos.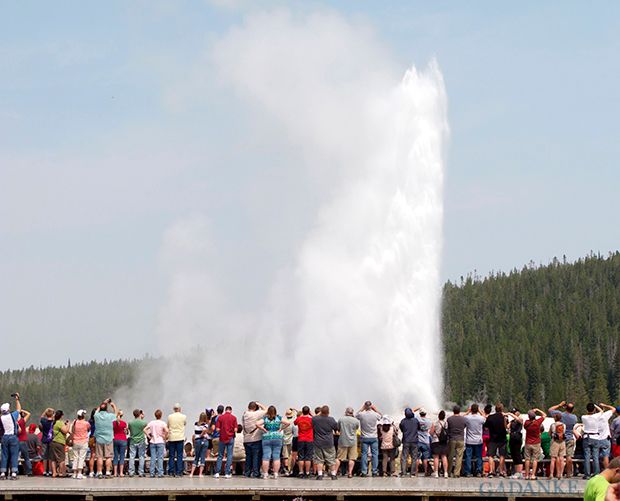 Photo by Katie Clemons
Today, people aren't even facing the geyser—they're holding selfie sticks with the eruption posed perfectly behind them. My grandma, a deep lover of Yellowstone, would be furious. "Well fiddlesticks!" she'd say. "They drove all this way to see the eruption, and now they're literally turning their backs to it and not even watching?"
If we have one chance to experience something, what's the best way to do it? A great photo or a great memory? Something for other people to see or something to experience for ourselves?
I ask these questions not because I'm against technology, but because I'm in favor of connection—face-to-face with other people and with eyes open to the environment around us.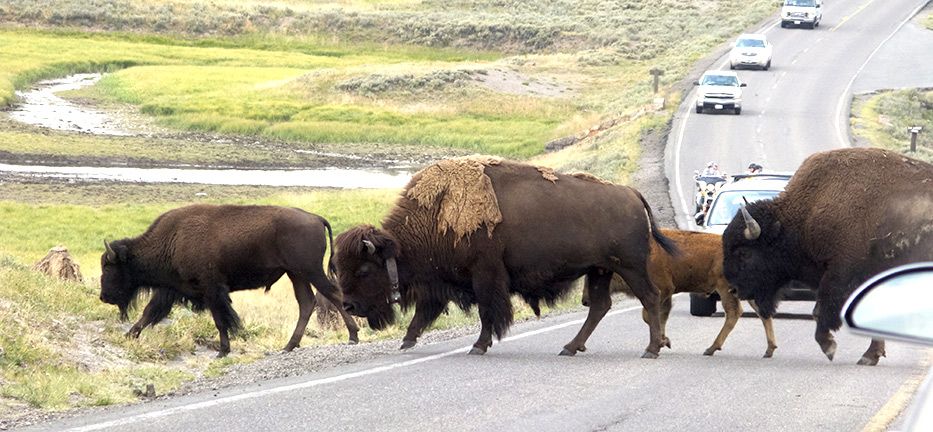 I say this as an introvert, too. Technology can't, for example, give us the smell of Old Faithful or the cooling mist from its steam on our faces. You also can't get those things when you literally turn your back to the experience.
I've written about the value of teaching our kids how to navigate without technology. You could argue that city kids don't need this knowledge. How is constant connectivity is fine for them? I want my son to be able to navigate the subway without an app. I want him to get on the bus and feel comfortable asking the driver if it's the right bus for him. I'm worried that if he always has a device in his back pocket, he'll never know those things.
I just don't want anyone to look back at their visit to Yellowstone—or any other once-in-a-lifetime place—and miss the beauty of the journey.