You're probably seeing the posts all over the blogosphere, where everyone's sharing their Word Of The Year. Predictable, unoriginal, slightly cheesy—yes. But I actually love this recent trend; it feels more all-encompassing and less pragmatic than a list of resolutions. In a good way.
And so, I shall subject you to another one of those posts, along some fun announcements that need your feedback. (I know, we normally do weekend links on Saturdays, but this calls for a "special edition" post. Thanks for your grace here.)
I racked my brain for a good word for 2014, but couldn't come up with one until yesterday. Seasons have a feel, a gist to them, and claiming a word for the next 365 feels like putting feet to those intangible feelings.
And so? My word for 2014 is RISK.
Sounds lovely, doesn't it? But really, this word makes my insides do a little dance, in a good way. Risk is the only consistent word that comes to mind when I think of everything on my family's plate this next year.
I feel like I need a little risk in my life these days. This blog has been a beautiful thing in my life the past six years, and while the topic of "simple living" might ruffle the feathers of some, I wouldn't exactly call it controversial. Which suits me; I'm not one to deal well with hot-button topics.
But there's a flip side to the simple-living coin, and I want to explore that topic a bit more this year—namely, living unconventionally. I've found that an unconventional life is a natural byproduct of prioritizing simplicity, and the more my family pursues doing life that makes sense for us, the more we—well, don't quite fit the mold.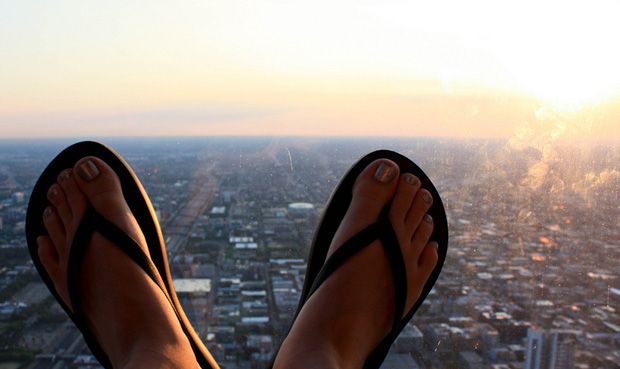 Photo source
So? I plan on writing about that a bit more, especially since this year looks downright crazy for us. I love the life we live, but there's a bit of risk to it—pursuing an unconventional education, working unconventional jobs, and embarking on unconventional travel.
I want to embrace the risk of swimming upstream, of going against the grain. And encourage you to do the same, however it looks for you.
Shall we meet?
There's also a bit of risk to our family's plans in February and March: coming to see you! Not sure if you've noticed, but a book tour isn't really the norm with authors anymore, mostly because of the Internet. It's so easy to connect with readers from the comfort of your own living room, so why spend money and time on travel to connect with readers in the flesh?
Well, I'll tell you why for me: because it's different when you meet people in the flesh.
I love connecting with each of you online, but it's so much better when you can shake hands, ruffle the hair on your kids' heads, and laugh with a cup of tea in hand. And while selling my book is important, sure, so is finally meeting some of you, face-to-face.
And so this is a risk. It's a risk to the book publisher, because they need to sell books in order for a book tour to make sense (they are a business, after all), and it's a risk to our family because it involves road-tripping together for four to six weeks while we still do work and school.
But we still want to do this, because the pay-off is huge: a real-life, solid, in-the-flesh connection with you guys, who make this blog what it is. What's not to love about this idea? Bring on the risk, I say!
So here's where you come in: traveling the U.S. and meeting you in the flesh won't work without your feedback. Maybe we'll do reader meet-ups in coffee shops, we might do a book signing or two in bookstores, or perhaps we'll even do a big family-friendly playdate at a park (all three of my kids will be with me, after all!). But none of it will happen if you're not interested.
What we know so far
This whole crazy grassroots blog tour idea is still being fleshed out, though we're rapidly making plans. Here's what we've got so far: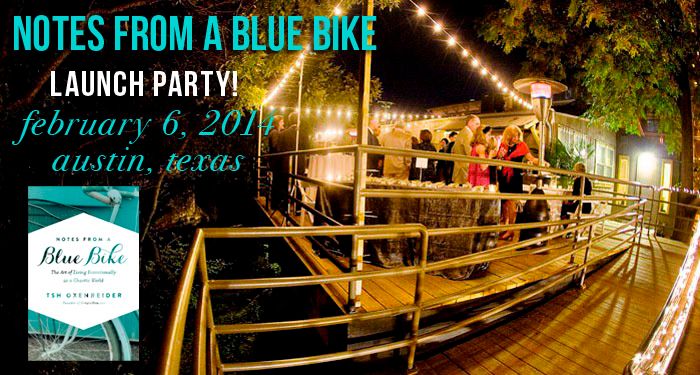 Thursday, February 6
Book Launch Party at Palm Door
401 Sabine St, Austin, TX 78701
5-7 p.m.
Appetizers, drinks, live music, and a book signing
Books will be available
Kids welcome
This party is open to any and everyone—the whole family is invited! The IF Gathering is the next day, so if you're heading to Austin for the conference, please fly in a day early to make the party. I'd love to meet you!
After this, my family and I plan to road trip up the east coast (ish), with these potential cities/areas throughout February and early March:
Dallas
Houston
Northwest Arkansas
Atlanta
Charlotte
D.C. area
New York City
Chicago
Then, later in the spring, we'd like to do the west coast, potentially hitting these cities:
Seattle
Portland
San Francisco
Los Angeles
San Diego
(I know, I know… this entirely leaves out Middle America. Stats show that there are quite a few of you near Denver, so if we can do something there, we'll do our best to make it happen!)
So, would you help me out with two things?
1. If you're near any of these locales, would you let me know if you're interested in a meet-up?
2. And if so, would you prefer a signing in a book store, a coffee shop meet-up, a kid-friendly gathering, or something else all together?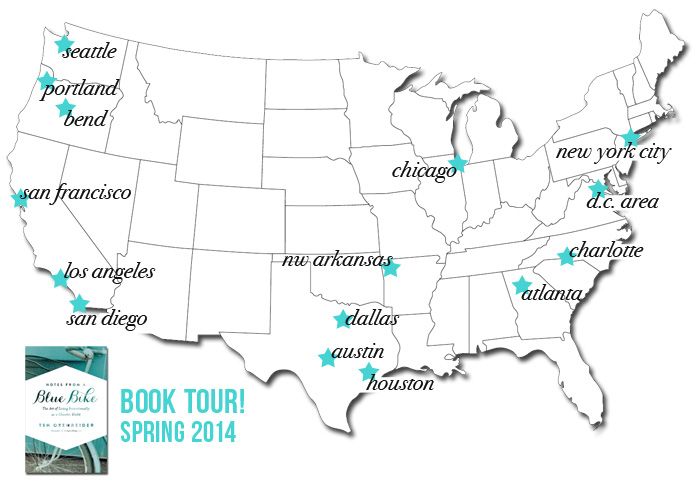 This will help us out tremendously as we finalize plans, so thank you in advance! I'll share the final schedule when it's a done deal. We may add cities as we go, of course, and if you're outside the U.S., don't worry—I would absolutely LOVE to do reader meet-ups during our round-the-world trip starting this fall. I'll keep you posted where we'll be when!
And in the meantime, pre-ordering the book is an amazing thing for an author—it tells booksellers that this book matters to you, and they'll make more of an effort to spread the word thusly. You can do so here:
Amazon | Barnes & Noble | Book Depository | …or at your favorite indie bookseller!
Alright—what are your thoughts on all this? I'm open to any and all feedback!