My brother and I grew up in vastly different circumstances. I lived with my mother and grandparents in a rural farm town near the Kentucky border, while he and our sister lived with our dad and their mom in the perfectly manicured neighborhoods of northern suburbia.
We have both walked through our lives being shaped by the community and circumstances around us, and our tastes in music, movies, and recreational activities, as well as our perspectives on the world, are as different as the populations and ethnic backgrounds of the towns that we call home.
Growing up feeling more like an only child, I always wondered what it would be like to have a relationship with my brother. One where he gave me advice, made fun of me over my ridiculous antics, and where we would find ourselves laughing hysterically about things our dad did or said.
However, it was not until recently that the rivers we floated on through life became intertwined—the rushing chaos of his fast-moving upbringing crashing into the slow steady flow of my more southern way of life.
Fearfully, I wondered if the thirty years of life under our belts had created a chasm that no bridge could span, or a distance too far and too deep to ever be truly connected.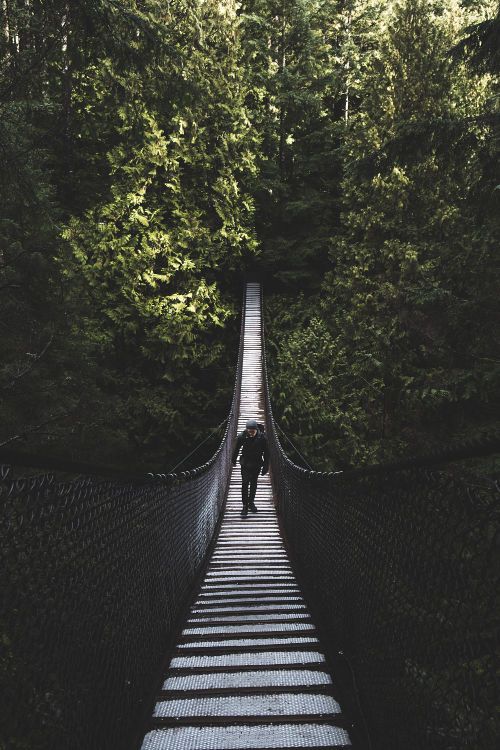 Just thinking about how far apart our lives were made me think about the bridge pictures I have seen online, ones that make my stomach drop just looking at the height and distance they span.
It has made me consider the construction of the bridges and the fear that would have been racing through my mind if I were the one building the structure. What on earth would cause someone to be willing to risk it all just to build a bridge?
But then just as quickly as that thought entered my mind, the word "connection" blew into my soul like a strong wind.
Connection: the goal of risking everything. Bridges across canyons are built for connection.
The thought of trying to connect with my brother left me in tears.
I was terrified of trying to overcome the span of a missed life together, afraid of his rejection, and I doubted that we would ever be able to overcome the chasm of missed memories.
However, as I stared out at the vast expanse of life that kept me from him, I found that the possibility of being on the other side was worth the risk of losing it all.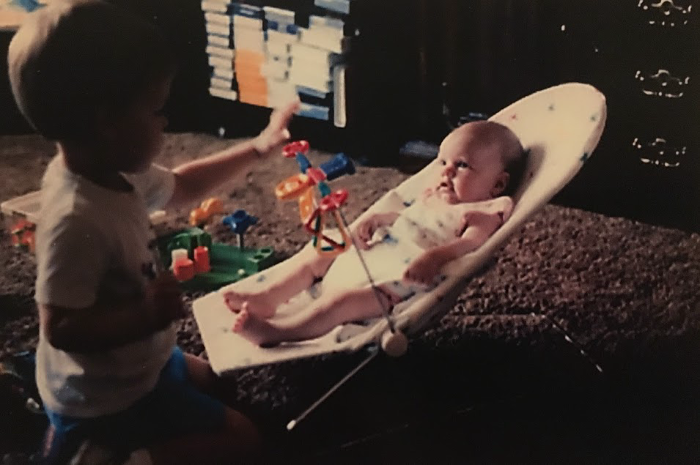 Photo Credit: Donna Carter (family photo)
Since that first look over the edge, I have discovered the gift of creating our own bridge.
Through late night phone calls, weekend visits, and innumerable text messages, my brother and I have started creating our own beautiful masterpiece of connection.
And as we continue to work to build our relationship, the distance of that chasm we are crossing and the winds of life sweeping around us have made fear pale in comparison to the masterpiece of the connection we building.
It has made every deep conversation, every hug, every phone call, every "Love you, bye" said an even more momentous celebration considering the distance it took to get there.
I guess love really can build a bridge.
---
I am a wife to Papa and a stay-at-home Mama to a little 'latto crew made of a wild little boy and sweet and salty toddler boy-girl twins. I live on God's endless grace, a cup of coffee I drink cold, and the joy my family brings to my soul. | Blog