I probably had a sleeping baby nestled in my arms the first time I happened upon the website then known as "Simple Mom." I was struggling mightily through those first months of motherhood, overwhelmed by the loud voices telling me how I should be parenting. Simple Mom was different. It was about motherhood…sort of. It was more about the intentional crafting of a life. I immediately subscribed (ah, the good old days of Bloglines), and spent the new few naptimes catching up on the relatively limited list of archived posts. I was hooked: on the website, and on its winsome writer, Tsh Oxenreider.
Of course, the archives of this website now known as The Art of Simple are now anything but limited, and we've spent this year celebrating the extraordinary breadth and depth of what Tsh created during her family's time living in Turkey. In a few short weeks, this website will come to a close. As a reader since 2008 and contributing writer since 2013, I am anticipating this transition with grief and gratitude. What a gift this space has been.
What a gift this space has been—and it's a gift that was given to us by Tsh Oxenreider. I know I speak for multitudes when I express my profound thanksgiving for her vision and labor. I had to dedicate my last post on this site to sharing a few things I love about Tsh.
1. Tsh is influential without being an "influencer."
Okay, maybe she's technically an influencer, but you know what I mean. In a digital world that is rife with faux authenticity and tightly curated sharing, Tsh has remained a person, not a brand. And because she's a person I trust, I've lost track of everything I've learned from her.
2. Tsh cultivates true community in virtual space.
Tsh didn't establish a static soapbox. She gathered a vibrant readership with unusually high standards for discourse—no need to follow the Internet edict to "never read the comments" in these parts.
3. Tsh is a really, really good writer.
Tsh has often indicated that she sees herself first and foremost as a writer, and for good reason. She crafts simple and elegant prose—in her beautiful books, as here on the site. I'll never not preorder a Tsh Oxenreider book.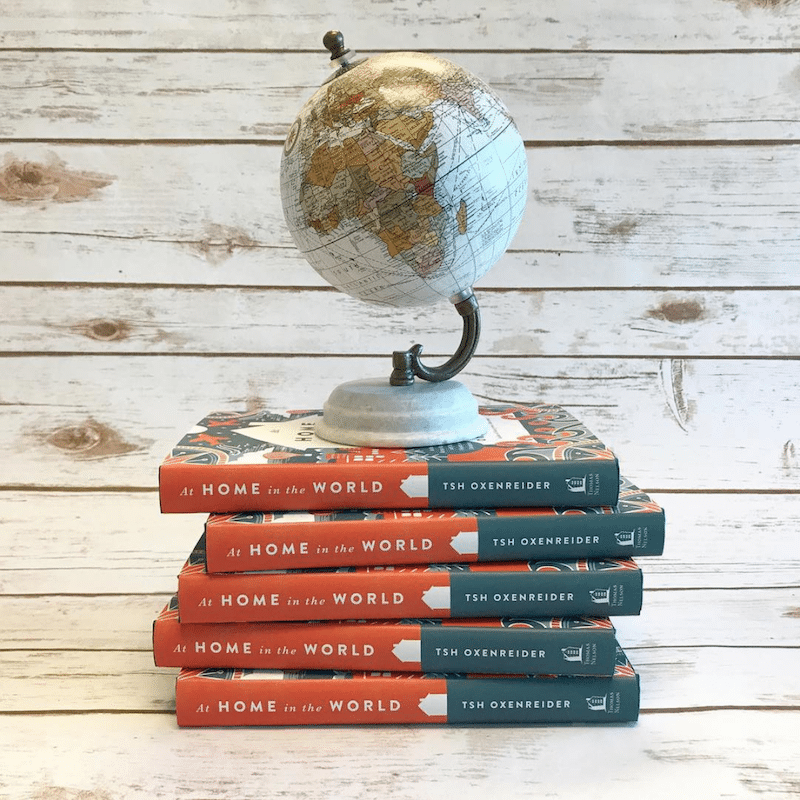 4. Tsh is courageous.
Need I remind you Tsh traveled around the world with her family for the better part of a year? So many of us daydream about such adventures. Tsh makes them happen—and brings us along for the ride!
5. Tsh is generous.
Tsh is obviously generous in sharing her wisdom and experiences with her readers, but she's also been generous in sharing her platform with other writers and entrepreneurs—over the years, many wonderful books and worthy products received a significant boost thanks to her support. She's also incredibly gracious toward her team of regular contributors; while many websites expect people to write for "exposure," Tsh pays a fair wage.
6. Tsh has a magnanimous spirit about spirituality.
When I first pitched a post to The Art of Simple, Tsh was understandably cautious. Although her personal faith has always been part of what she does because it's such a core part of who she is, this space was never explicitly faith-based. Tsh has always wanted to make sure people of diverse convictions would find a comfortable home at The Art of Simple. She ultimately trusted that a pastor/writer could share that commitment. For me, the consequence of that decision has been the cherished challenge of translating the convictions and practices of my faith for a wider audience. As Tsh encouraged the whole team of writers to "go deeper" in our contributions to this site, I think the consequence for the whole AoS community has been an ongoing invitation to grow as human beings—whether or not we are believers.
7. Tsh is passionate about justice.
Tsh uses her voice to advocate for environmental, social, racial, and economic justice. Many "lifestyle" blogs might give a nod to such issues when it's en vogue to do so, but Tsh has been a consistent witness for years. She recognizes that the decisions we make in our households can bring healing—or harm—to a broken world.
8. Tsh logs off.
In my experience, people who truly embrace Sabbath are the only ones who are able to convincingly inspire others to do the same. Considering that this space has been a significant source of income for her family, Tsh's willingness to log off regularly —even for weeks at a time each summer—is notable. And yet, one of the reasons why this is such a remarkable corner of the web is because it's grounded in the "real" world. Tsh may gather us here, but she sends us forth to be with our families, friends, and neighbors.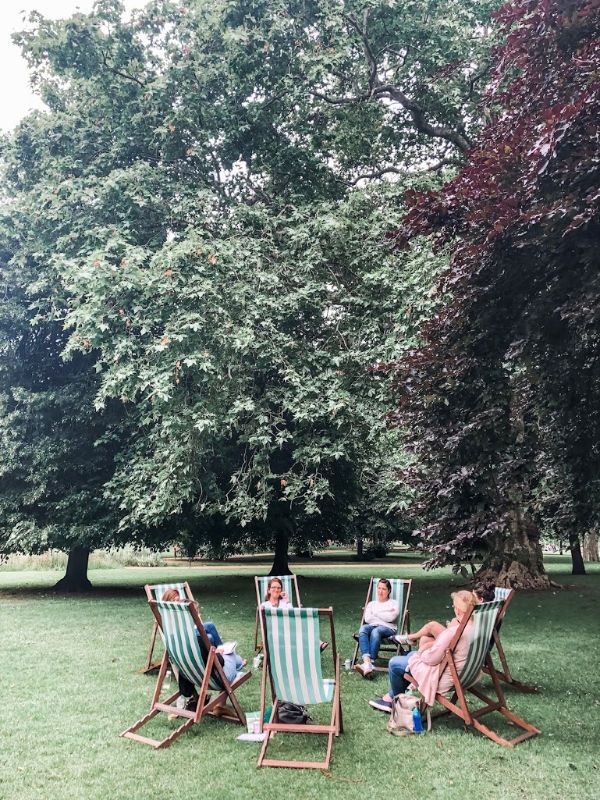 9. Tsh embraces change, even when it's hard.
I read an old interview with Tsh in which she lamented that she'd named her blog "Simple Mom," since the website had grown so far past its original vision. The conventional wisdom was that you couldn't possibly change the name of your blog—it would derail everything you built. But Tsh did, because it was the right thing to do. And that's just one of many hard but good decisions Tsh has made—personally and professionally—over the years. And even though many of us mourn the ending of The Art of Simple, the fact of the matter is this: it's the right thing to do. As she wrote in her big announcement letter at the beginning of the year, it's time.
Let's multiply this list tenfold.
Let's give this girl the virtual standing ovation she deserves! Share your love for Tsh in the comments.