When life starts feeling nutty, you know what I do?
I clean.
I know, it sounds boring or tedious, but I'm telling you, my brain percolates better when I'm moving my body and doing something basic. I'm not talking about a hard-core zealous clean—I'm definitely not a perfectionist. But I do often find that if my mind feels cluttered, it's because my environment feels cluttered, too.
Sometimes, I go on a drive to think. Other times, it's a long walk. But when I just want to get something done? It's cleaning the house, baby.
Don't get me wrong—I don't love to clean. But I love having a clean house. A clean living space feels like permission to think deep and wide. My soul craves dusted shelves. My eyes better focus with clean kitchen counters. The lack of clutter and grime is a visual treat for me to think through stuff.
Want my two shallow secrets for making cleaning-while-thinking a treat and not a chore?
First, I use pretty-smelling cleaning products. I have super-heightened senses, so things like good music in the speakers, open windows to let in natural light, and sticky-free counters are almost as good as a day at the beach for me. Almost.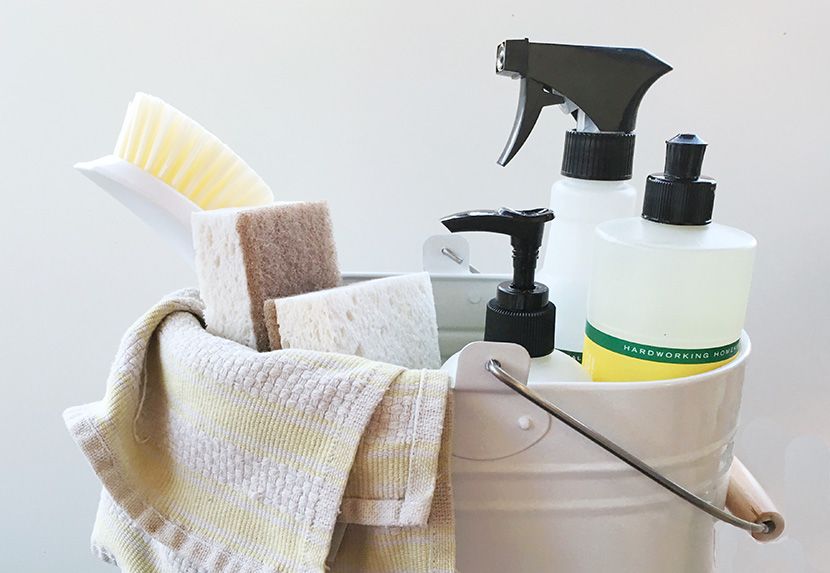 Clean smells, without the chemical ick and toxicity, are my favorite treat to making me actually want to clean my house.
Right-hand raised, my favorite smelling cleaning products are Mrs. Meyers—I've got their apple cider stuff going in the fall, the Iowa pine for winter, lilac or mint in spring, and basil and honeysuckle during summer.
So, I've got two fun things for you: two new cleaning playlists, and a way to get free cleaning stuff from Mrs. Meyers!
1. The best cleaning supplies
I use Grove Collaborative every month—it's a subscription service for your pantry, where you can find fantastic deals (the best I've found) on healthy household products. They've got brands like Dr. Bronner's, Acure, Seventh Generation, and of course, Mrs. Meyers.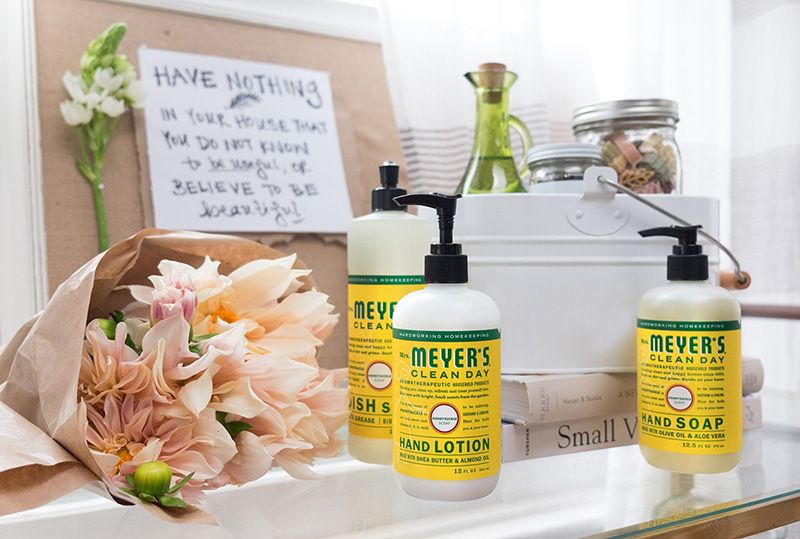 I buy things I use already, but at better prices, and personalized so that I get our particular staples every month (or every other month) without me having to think about it.
I get my Moroccan Argan oil for my face, our toothpaste, our body soap, dish and laundry detergents, and vitamins here. I'll also occasionally treat myself to their natural candles and lip balms, too, because they are heaven.
If you're new to Grove, they want to give a set of Mrs. Meyers freebies to all new customers! Head here to see what it includes.
All you have to do is sign up for a new account, make your first order of at least $20, and your free gifts will be automatically added to your shopping cart.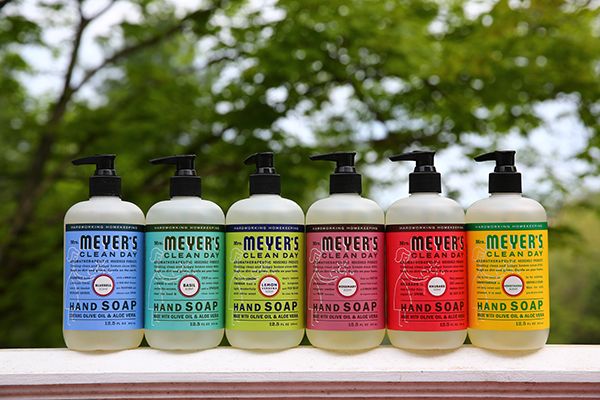 Sign up for Grove! I think you'll love it like I do.
2. Get-off-my-seat music
I love music, and cleaning music is a genre of its own, I think. I want motivating, dance-worthy, almost silly stuff I don't always listen to. Here's what I often listen to when I clean:
Of course, then there are those thinking-cleaning times—this is the beginning of the year for me. I don't always want silly then. I need mental space to think as I scrub. Here's what I listen to for that sort of cleaning:
I love fresh starts, and for whatever reason, clean sinks and counters are the cherry on top. And I'm grateful for companies like Mrs. Meyers, who make lovely-smelling, ethical products.