Last night was our Date Night, which we enjoy every other Monday evening. We usually don't do anything special—dinner out, then maybe walking around a bit, or playing cards at a coffee shop, or occasionally a movie if there's one out we're dying to see.
(We've even been known to run errands on our dates. Not romantic, but grocery shopping is light years easier as adults only, and you'd be surprised at the conversation quality we can hold in the produce section between the apples and sweet potatoes.)
These date nights are our sanity. Honestly, I don't know how we'd thrive without them. We've made them a priority for years, and without them, I'm genuinely not sure how we'd find room in our schedule for quality conversation. When we wait until the kids are in bed, we're usually too tired to discuss anything monumental. When they're awake, we're—well, interrupted every ten seconds.
Up until a few months ago, we've had these dates weekly (yep, even when the kids were babies—I'd pump a bottle or three for the evening). But we've now switched to every other week in order to save money for our Big Trip, and all because of one special magic trick we keep in our back pockets:
Tate Nights.
Our oldest, Tatum (oft nicknamed "Tate") has been begging to babysit since she was about six. Believe me, we can't wait when you can, we'd tell her, but no such luck right now, Miss Only-Five-Years-Older-Than-One. But a few months after she turned eight, we tried a little something, and it worked so beautifully, we've done this regularly and never looked back.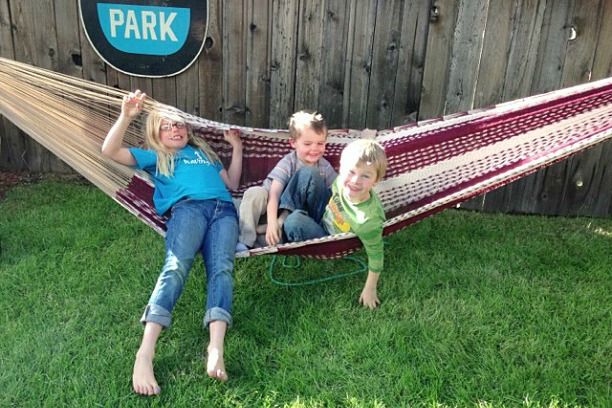 On the opposite Mondays of our Date Nights, we let Tate be in charge. We fix the three kids a simple dinner, and they eat it together while Kyle and I retreat upstairs to our bedroom for our own little dinner and dessert.
They clean up after dinner, get ready for bed, and then watch a movie together with a bowl of popcorn sprinkled with Unbelievable Kid Bliss. After the movie, they brush their teeth, Tate reads a bedtime story, leads them in prayer, then tucks her brothers into bed. She then knocks on our bedroom door, and we finish off the bedtime routine with kisses for all, tucking in Tate last with an extra-special thanks.
Three hours where Tate gets to practice babysitting; three hours where we get a practically-free date in our pajamas (she charges two dollars an hour). She can knock on our door anytime she needs help, but that's only happened once or twice—it pains her to need our help.
Everyone in the family is in love with Tate Nights.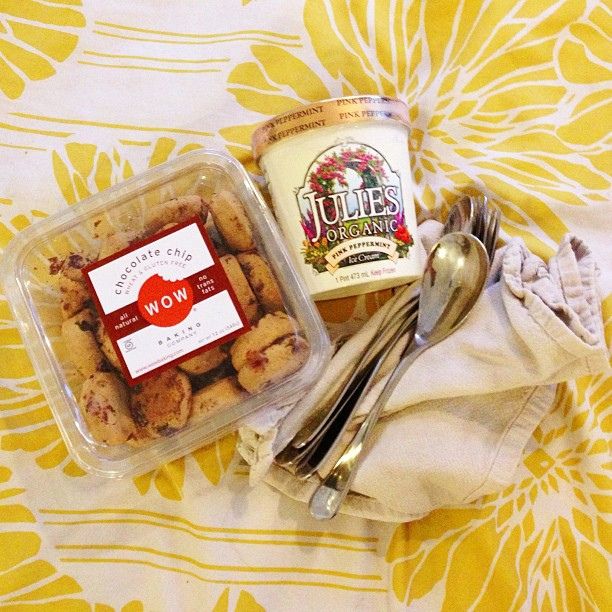 Our upstairs, grownup contraband from a Tate night a few months ago.
So, if you feel encumbered by finances, lack of local help, or sheer exhaustion at the mere thought of a date night, perhaps consider an alternative like this? If your kids are even younger, simply designating one evening a week as the night you put your kids to bed a bit earlier could suffice fairly well for a date.
Friends, it really is so very important to continue dating your spouse, however that looks best in your relationship. You don't need to hit the town if you're homebodies. We've grown to love our monthly set-up: a nice blend of getting out on the house and staying in, both full of conversation and a bit of freedom. Works for us.
How do you make dating work for you?