Making friends as an adult is much harder that I anticipated. I always assumed by this stage in the game I would have mastered the art of small talk and would have this uncanny ability to attract new friends wherever I went.
I'm in my thirties, and I still struggle to find friends.
Twitter followers? Sure, those are easy.
Facebook friends I've never actually met in real life or interacted with … ever? Yep. Got 'em.
But I've discovered that I need to do more than build a wide online community of readers, followers, friends, and fans. I need to go deeper—and in real life—instead of wider.
For this introvert, that takes a lot of pretending to be braver than I am. Some days it might look like taking the time to pick up the phone and call a friend in my own town to meet for coffee.
Or making plans for a mini-girls day out to spend a few hours with a couple other toddler mamas with a hot coffee and some leisurely pursuing of the clearance racks at a local shop.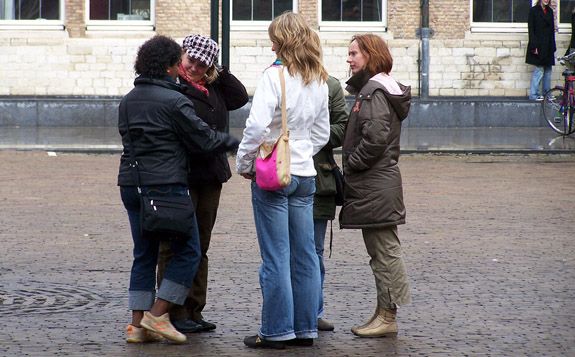 Ultimately? It's taking the time to invest in someone else's life in a way that transcends screens and comment threads and choosing conversations that hold more than 140 characters at a time. We are savoring time together.
I'm not very good at it, honestly. It's much easier for me to write to you from behind the buffer of this keyboard than it is for me to make eye contact with you in the grocery store and feel confident that we might have something in common to talk about.
I'd rather send you an encouraging email than pick up the phone, and there is something about striking up a conversation with that other mom at the park that makes me feel like I'm the shy teenager with her nose always in a book to avoid social situations.
But I continue to be called to community, to the richness of life where you can reach out and touch the person beside you and watch their eyes twinkle as they laugh—literally—out loud.
In the speed of interacting online and in social media I discover that I've become so accustomed to quick responses that I've forgotten the art of conversation and how to really listen to someone.
These days, I'm doing my best to step away from my comfort zone and into this space where community doesn't need to be big, but it does need to have depth.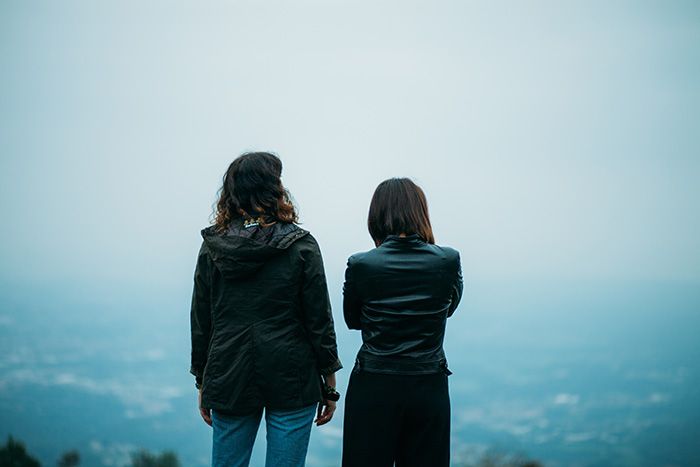 It's looking at the two or three people in my life and choosing to live authentically with them, and to watch the beauty of our messy, unedited, imperfect lives overlap one another.
I'd love to know – how do you find ways to dig deeper instead of wider in your relationships?