I had it all planned out, in my head. The kids would frolic on the shore and I'd lay on the quilt my grandmother made, with a book and my camera. It seemed simple. It seemed possible.
Until we got there. Our two hour drive turned into three. Traffic on 17 was virtually stopped and the kids were losing it. The beach was great, but parking wasn't close. In fact, it was around a bend, up a hill, and in a residential area. I began to re-think the entire idea.
Alas, we were there, so might as well make it work. Taking three little kids, a picnic lunch, blanket, sand toys, and extra clothes through the homes, around the bend, down the hill, and through what felt like a twelve mile walk over sand became our venture.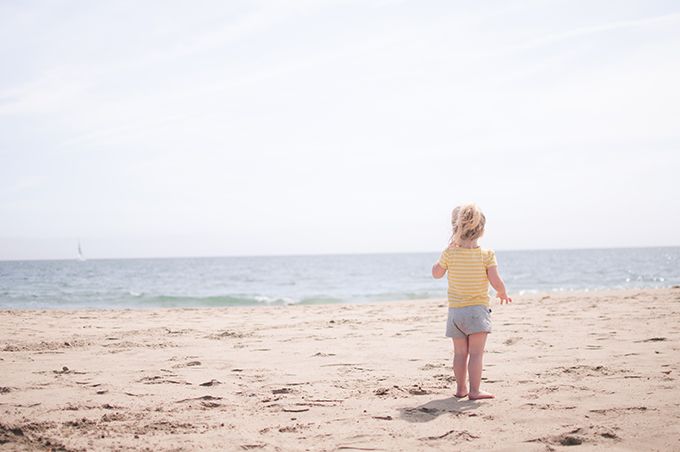 That sand got in our food, the seagulls attacked and no one ate. My two year old immediately stripped her clothes and diaper in 62-degree weather, then took off right for the ocean. Laying on that blanket? Not happening. Watching them happily frolic through the shore? Eh.
I was disappointed. I was tired. I was wondering how on earth I had romanticized such a trip — I've been a mom for nine years now. I knew better.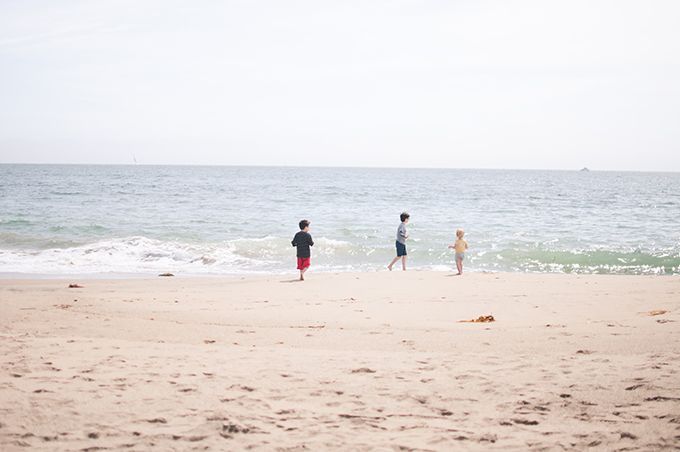 Eventually, I smacked myself and went with it. Pulled out my camera and chased the seagulls. Embraced my daughter's lack of clothes and let the boys cover themselves in wet, rough sand. We got dinner on our way home and though the travel back was again, three hours, we took turns talking about our favorite parts of the day.
I embraced the crazy, the chaos, the mess. I used my camera to document, so we could remember. Because the beautiful parts of that day were amazing. The other parts? We laugh about now.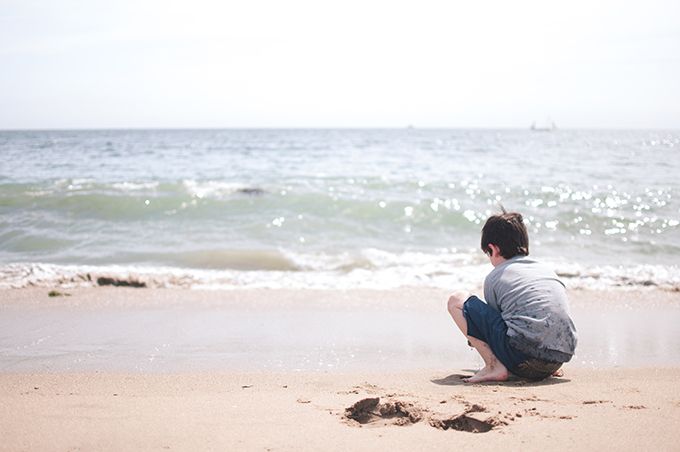 It didn't go as planned but I chose to make the best of it, and in turn gave my children a day they'll talk about for years to come.