Time for another addition to our I Love This Place series! Contributing writer Nicole Bennett shares why she loves where she lives along the beautiful Pacific coast (and I've personally been to her house—I totally get why). -Tsh
---
My girlfriends and I began making frequent beach pilgrimages as soon as we became drivers. We'd drive the twenty minutes west with the windows rolled down (and something like Weezer on the radio), and pull in to our favorite beach town for shopping, surfing, the movies, and cruising the Coast Highway through the little downtown.
Now, I sometimes still pinch myself in disbelief that I get to live where others vacation, in the town I fell in love with some twenty-odd years ago, where I dreamed of someday calling home.
Nestled into the coast of the San Diego area known as North County, my town is a gem beloved by both tourists and locals alike. Here's my guide to feeling at home in beautiful Encinitas, California, even if you're just here for a day or two.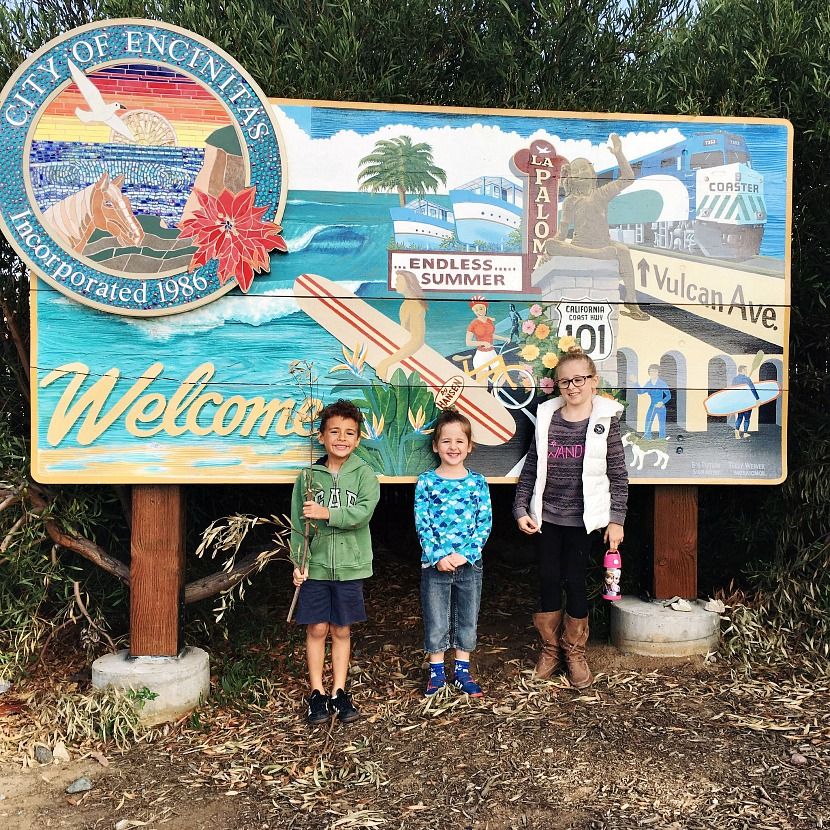 On Encinitas' attitude, demographic, and style of its residents:
Encinitas is a laid-back beach community, a city of over 61,ooo residents with a small-town feel. The residents are known for tending towards green living (if you drive a Prius or use reusable shopping bags– no plastic here anymore– you'll feel right at home); there's a thriving local business scene, and a seemingly common love of the outdoors.
(Cardiff-by-the-Sea and Leucadia are both beach communities within Encinitas. Each have their own personal flair and feel. Cardiff houses the infamous Cardiff Kook statue and Leucadia's motto is "Keep Leucadia Funky.")
On Encinitis' most obvious must-see landmark:

There are actually a lot of iconic landmarks in Encinitas. The obvious one may be the Self-Realization Temple or maybe the La Paloma theater, but what stands out in my mind is Moonlight State Beach, home to the lone palm tree which stands tall and welcomes beach-goers to its sandy shore.
Here you'll find beach volleyball courts, our favorite playground in town (with a grassy area perfect for picnics), bonfire pits, a concession stand, beach rentals, and of course, lots of beach.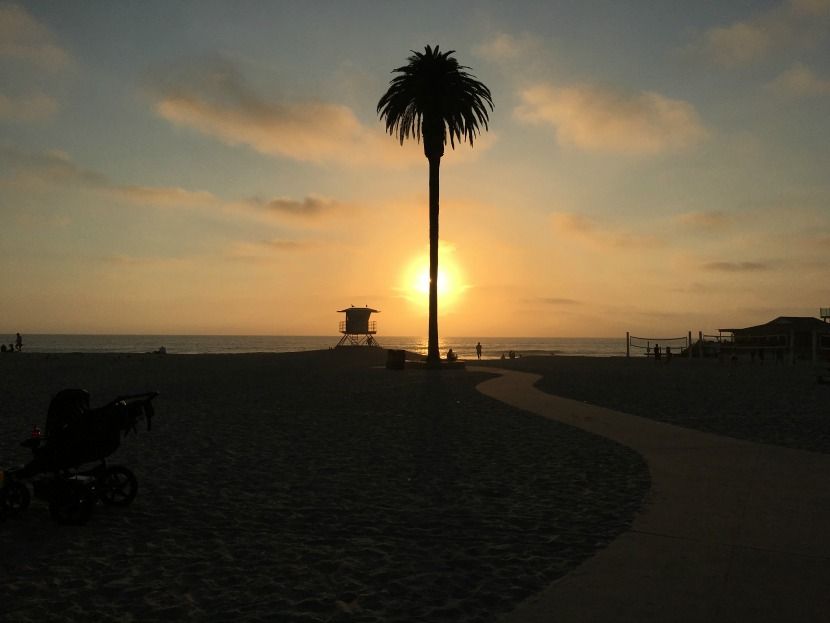 Moonlight is walking distance to downtown, to the new dessert hot-spot in town, Handel's Ice Cream, and to my favorite coffee shop, Lofty Coffee (their salted caramel latte is unrivaled).
Bonus: unlike some state beaches, parking here is free!
Local tips: go north of the river outlet for a bit more breathing space.
I may regret telling you this, but the fall is generally known as the locals' summer for the best beach-going time of year. Generally the air and water are still warm but the surf camp kids and Junior Lifeguards have gone back to school and the tourist crowds are mostly gone.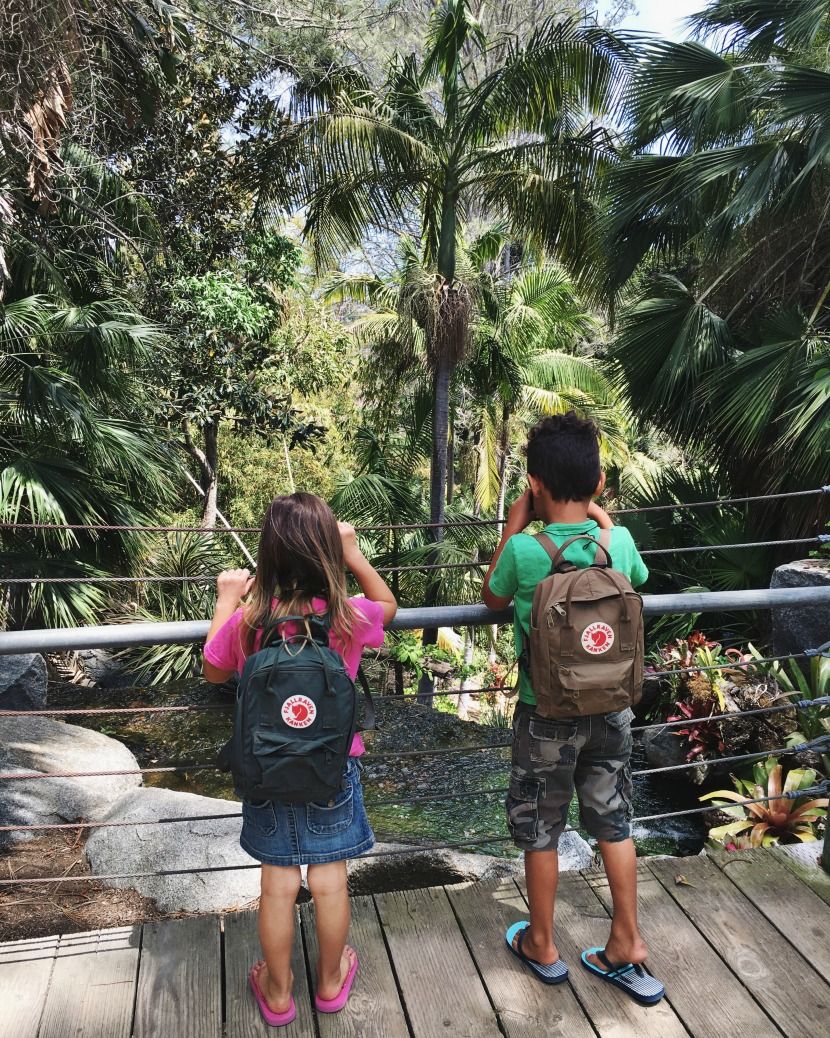 On a morning or afternoon entirely outdoors in Encinitas:

Spending time outdoors is basically a given in Encinitas.
Two favorites (aside from the beach) are the San Elijo Lagoon Nature Center (free entry) which has a nature center and a trail along the lagoon, and the San Diego Botanic Garden ($14/adult, $8/kids 3+), where you can experience the local flora and fauna with natural beauty at every turn.
Both spots are perfect for families, a romantic stroll, or a solo walk.
If you park at Swami's beach, at the south end of downtown Encinitas, you can take my favorite beach walk and go about a mile-and-a-half down to the end of the San Elijo State Campground.
From there, you'll cross over the train tracks, and you can pop into Patagonia on your way to the famous VG's donuts, long hailed the best in the county.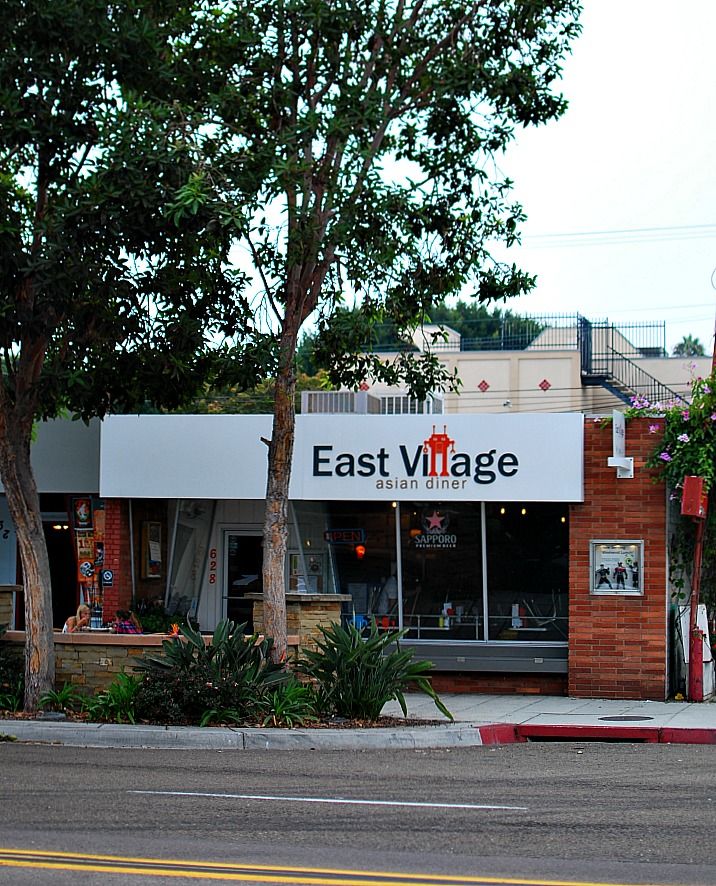 On eating out with family or friends:
It's hard to choose a favorite place to eat out here, but a couple spots we love are East Village, for a fresh spin on Asian fare (try the Monk Bowl), and El Nopalito, for authentic Mexican food and the best chips and salsa of your life (Tsh can vouch for me here- when her family visited, we made sure to share the love of El Nop with them).
Pannikin is a landmark coffee shop in a historic Victorian building that was once a train station, with amazing baked goods, and Swami's Cafe serves my favorite eggs Benedict in town.
On a great date in Encinitas:

My ideal Encinitas date would be a sunset surf date at Cardiff Reef (when the water's warm), and then a jaunt up north to Fish 101 in Leucadia for delicious fresh fish (probably the poke or some tacos).
We'd definitely wrap up the night with some ice cream or fro-yo.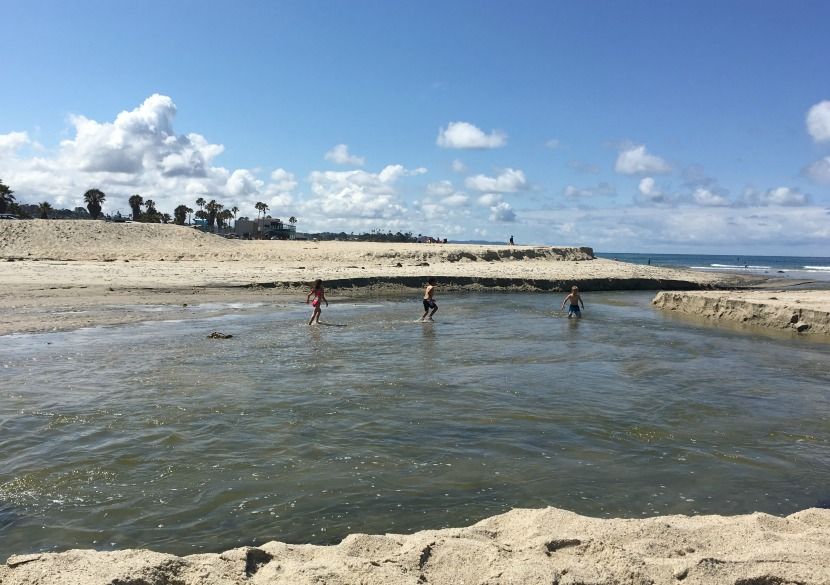 This little city guide is only scratching the surface of all that Encinitas has to offer. Coming to visit? Follow me on Instagram for glimpses of life in Encinitas and message me anytime for more food, coffee, and beach recs. I say it a lot, and for good reason… I really love this place.
p.s. – Upstream Field Guide is back open, and it's better than ever! Two new sessions, updated field guide journaling pages, more Spotify playlists, more interviews, and more. We'd love to have you!
Save
Save
Save
Save
Save
Save
Save
Save