Last January, I made a New Year's Resolution to stay on top of my household chores by using a weekly cleaning schedule. I printed the schedule out, stuck it on a bulletin board in the bathroom, and promptly forgot all about it.
By January 2, I had already failed.
Resolutions are like that sometimes. Good intentions falling flat.
As a women's fitness specialist, I see this most often with diet and exercise plans. People join the gym, stuff their fridge with vegetables, and then…it's the middle of January, they have only been to the gym that one time, and the veggies are spoiled.
Maybe next year.
If this is you, don't worry. It has been me too.
The older I get, the more I realize there is no one-size-fits-all way of doing this healthy living thing. And if we're going to stick with it, we need to keep things simple and flexible.
We also need to let go of the guilt of another failed resolution. We had good intentions, after all. Maybe we just need to tweak things a little bit.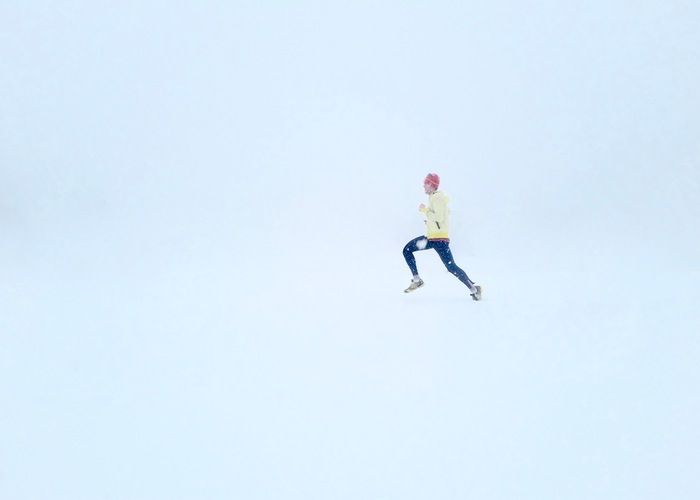 Four tips for reevaluating your fitness-related New Year's Resolutions:
1. Maybe it's time to quit the gym.
What? Did the personal trainer just tell you to quit the gym?
This advice is not for any of you faithful gym goers. This advice is for those of you who have joined a gym and are not going. When you have a gym membership and you don't use it, two things happen: you lose money every month, and you feel guilty.
If you're not utilizing your gym membership, quit. There are plenty of ways to exercise outside of a gym setting.
2. Reimagine what exercise may look like for you at this stage of life.
Maybe the reason you aren't sticking with a workout plan is because it doesn't fit you anymore. What worked for you in your 20s probably won't work for you in your 40s.
In my younger days, exercise was all about how I looked in a bathing suit, these days it's all about being strong for my kids and boosting my mood. What do you want to get out of exercise at this stage in your life?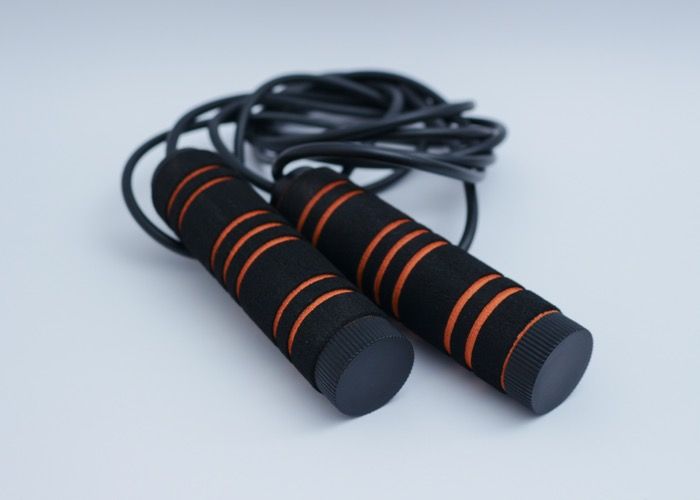 3. Give yourself a chance to build a foundation you can grow on.
This advice is for everyone who tried the hardest boot camp class they could find, couldn't move the next day, and decided they couldn't do this whole "workout" thing.
If you haven't moved your body in a while, be gentle on yourself! Start with something a little less violent, like walking or pilates. (And moms, don't forget to check yourself for Diastasis Recti before you start any exercise program.)
4. Get the family on board.
If the people you are living with don't value your workout time, it is easy for that time to disappear. Communicate how important this is for you.
You can either invite them to join you or make it clear that you are not to be disturbed, whichever works best for you. My kids know once I press play on my exercise DVD, they are not to interrupt me unless there is an emergency. And my husband knows how much better my mood will be if I have time to exercise, so he helps me get that time alone when I need it.
Like I said, there are plenty of ways to exercise that don't require a gym membership. These days there are so many options that you are sure to find something that clicks with you.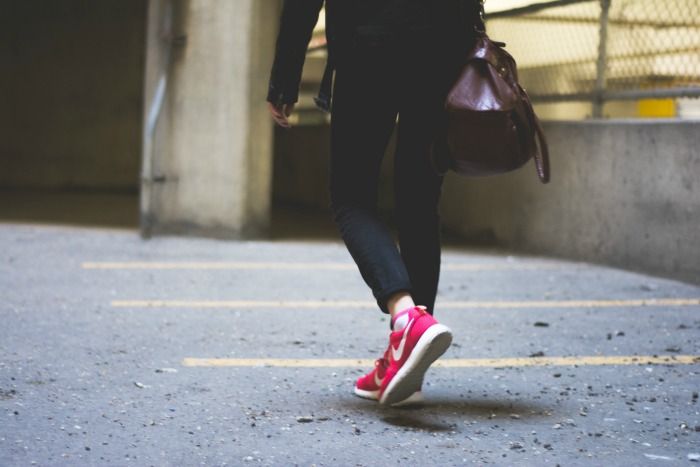 Here are a few apps and websites to get you started:
• Couch to 5K – This app is perfect for beginners who want to be able to make the transition from walking to running. You can use it to train for a 5K race or just to get yourself to a place where you can go for an easy jog around the neighborhood. (Free)
• Nike+ Training Club and Nike+ Run Club – Both apps work with each other to bring you the best combination of workouts based on your goal. They even track your progress and update as you go so you get the most out of your training plan. (Free)
• Yoga Studio by Gaiam – This app offers a broad range of exercises that you can assemble into your own perfect workout with easy-to-follow videos for beginners to experts. Sync scheduled workouts to your calendar so you never miss a day. ($3.99)
• Sworkit – Choose from strength, cardio, yoga, or stretching on this app, and adjust the clock to how much time you have (5-60 minutes). Easy! Sync it up to your favorite music and you have a workout ready to go in seconds. (Free with optional paid content)
• Fitness Blender – This website offers over 500 free workout videos ranging from 10-85 minutes, beginner to advanced, pilates to high intensity training. Easy to search based on your level and what equipment you have available. (Free with optional paid content)
• Livestrong – A premium 8-week challenge with free videos, a training calendar and support group. High intensity training for those who have a good foundation and are ready to challenge themselves. (Free)
• Aaptiv – a fitness app that's like Netflix for your body! Aaptiv is offering 30 days free when you sign up—head here, and use the code theartofsimple.
This is only a small sampling of what's out there. Once you reevaluate your goals, take some time to figure out what works best for you. And if a certain fitness program isn't working, try something else.
Give yourself permission to let go of unrealistic expectations and forge a new path.
A simple, flexible, healthy path for the new year.