The first time I saw, Dirty Dancing, I was 11 years old and I fell in love. You're probably thinking, "Of course, you fell in love—I mean, just look at Patrick Swayze and his swaying hips!"
For most blossoming young girls in the 80's, Johnny Castle was their dreamboat. He could climatically lift us up over his head anywhere—in a lake, in a field, on a stage…
He was a bit of a distraction for me during the movie, but I have a confession: my heart wasn't taken by the romance between Baby and Johnny, but by the the setting. It was the family camp, or as they called it, "resort" named Kellerman's that represented my idea of a swoonworthy summer. Set in the Catskills complete with a big lodge, gazebos on the lake, and green as far as your eye can see.
Throughout the movie, I saw families eating together in a dining hall, competing in potato sack races, and planning for an end of the summer talent show. I wanted to be at Kellerman's so badly that by the end, when most normal girls would turn to their mamas and ask to take dance lessons, I turned to mine and asked, "Can we go to Kellerman's next summer?"
I needed to be among the mountains and trees and cheesy family games.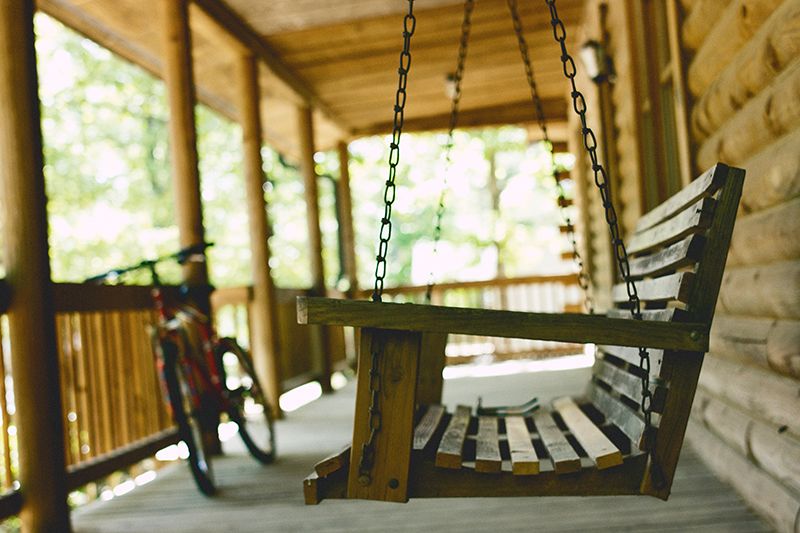 She chuckled and told me that Kellerman's didn't exist, and when I pressed her if she knew of any place like it, she said she didn't. Most places like Kellerman's were exclusive and you had to know the right people or have a lot of money to get to one.
We didn't know people of the family-resorting type, nor did we have the money to afford one. So, then I jumped on the Johnny Castle bandwagon and gushed over Dirty Dancing like a proper red-blooded girl.
But deep in my heart, I pined for family camp.
When our youngest was old enough to enjoy it and the stress of travel was more manageable (around age five), we booked a week at Pilgrim Pines, a conference and campground center in New Hampshire's White Mountain, a few hours from our home in Boston.
There's a unique simplicity to family camp that we love. There's no passports to deal with, meals to plan, or activities to organize. Usually the wifi is spotty at best so we leave our devices at home.
It's an all-inclusive time to reconnect with your family and nature.
Nature and the outdoors energize me. And as the saying goes, "If Mama ain't happy, ain't nobody happy."
At the time you're reading this, I'm with my family near Santa Cruz at camp. I can't wait. I'm excited about the free time in nature: hikes, reading by the lake, and waking up when the sun comes up. It's going to be amazing.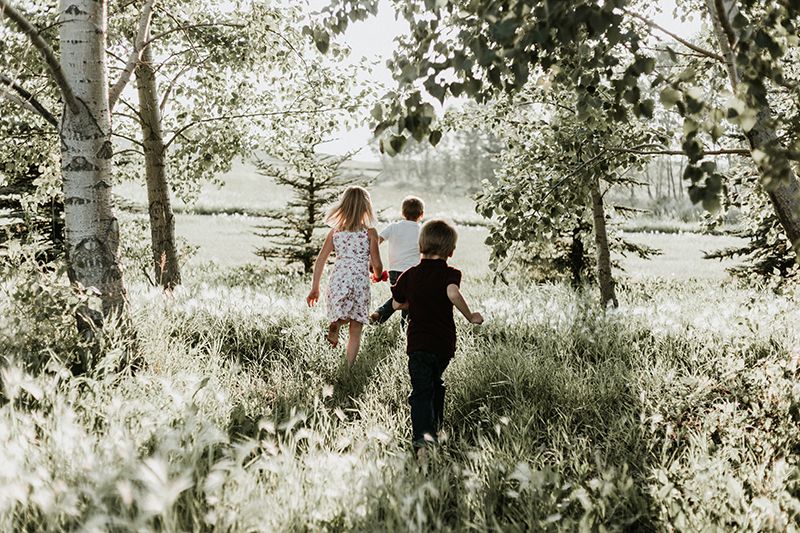 Thinking through these seven things helped us choose the best place for our family to bond this summer:
1. Cost
Most family camps are six-to-seven days of all-inclusive fun (this typically means lodging, food, activities, and in some cases, off-site excursions). I've found family camps to be more cost effective than other vacations because I don't have to pay for plane tickets or several meals out.
We usually budget $400 per adult and $300 per child, which for our family is around $1700. When we first dreamed of going to Pilgrim Pines, their rate was way more than our little ministry family could afford, so I emailed the office and explained our budget, and they had some great suggestions on saving money.
We booked a campsite at their adjoining campground instead of staying in one of the cabins, which saved our family nearly $1200! Also ask about affiliation discounts. My husband is a pastor, so we get discounts at certain faith-based camps. If you have a family friend that attends a camp like this, ask the office if they offer a referral or first-time camper discount.
2. Extra Expenses
Once the basics like food, shelter, and fun are covered, you'll want to find out about excursions, like a day trip into a nearby city, hikes, and local tours. If you're interested in some of these, book your spot early and plan to bring extra cash to pay.
There's also almost always a camp store for treats and souvenirs—you'll want to plan for those too.
And we always set aside an extra $150-$200 for a deposit for next year. If we loved our cabin, or we know a speaker we want to hear from is coming next summer, we usually book our vacation for next summer at checkout. This helps budget over the next twelve months and builds excitement.
3. Location
Do you love a good road trip, or would you rather get to camp in a few hours? Decide how far you're willing to drive, then look for a campground within that radius.
I tried to find a camp here in Southern California that we could afford, but I didn't. I'm so glad I came across Redwood Pines in Northern California, though. We got a great discount that made the five-hour drive worth it, and from what I hear, driving along the Pacific Coast Highway is a must-do.
4. Content/Speakers
Some camps offer workshops and large group sessions on one theme. Like I mentioned, ours is about family togetherness and our faith, which we love. We're a nerdy family who enjoys learning, so a camp that offers classes and sessions in conjunction with family time was ideal.
Check your cheesyness capacity! There's going to be some camp songs and silly skits—this is summer camp after all. Know your threshold and keep that in mind as you're checking out the speakers. We chose our week because one of the speakers is a black man, and we're continually trying to keep leaders of color in front of our biracial kids.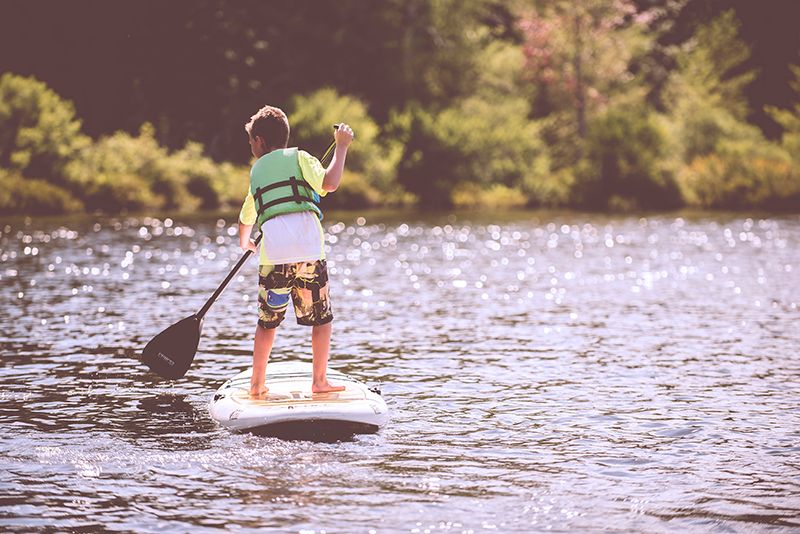 5. Camp Staff
Ask the office where they recruit their staff and what background checks they do. In most cases, your kids will have classes and activities where you can drop them off for a few hours.
I like to do this step just to put my mama bear in check and know that the leadership of the camp has done everything in their power to ensure my kiddos are safe. I also ask about the camp nurse and her hours and availability.
6. Schedule
What time is check-in and checkout? Can you hang out on the grounds if your cabin is not ready? What about meal times and quiet hours?
If check-in is at noon, but you're a five hour drive away, you'll have to decide if it'll be a long day with an early start, or if you'll split the drive there in half with an overnight hotel stay.
7. Freedom
This is, after all, a vacation. I want to have as much control over our time as possible. I check to see if there's a good balance between scheduled activities and free time.
It's important to me that my kids learn how to prioritize. When we're looking at the schedule, we'll say, "Archery is at 3, but if you go, you won't have another chance to rest after a full morning on the lake until bedtime. Do you think you should maybe skip it on Monday and do it on Wednesday instead?"
Our kids also bring a backpack of quiet activities and we institute a family rest time (usually after lunch, when it's the hottest).
You don't have to be rich like the Houseman family, or searching for significance (and a little dirty dancing) like Baby to enjoy family camp. It's for all of us who want to see our families happy, healthy, and living wholeheartedly. Maybe you'll find your own piece of Kellerman's this summer.
It takes a little planning, patience for cheesyness, and a desire to get out of your own corner of the world.
Happy camping!