We have been in and out of a state of hibernation the past few months because of two words: Chicagoland winter.
Having spent so much time together has been great but at the same time, hibernating can produce some flared attitudes.
When we get that way, we know we need to take a step back and figure out what our family needs. As a family of six, it seems we are constantly evaluating how we can improve ourselves mentally, physically, emotionally, and spiritually.
Inspired by Episodes 105, 106, and 107 of The Simple Show, I thought it would be fun to share what's saving our life right now.
What's saving our life right now?
Sleeping
Don't laugh. If we've learned anything as being adults, it's the importance of sleep. Especially after you've had kids. Kids will rob you of sleep from pregnancy and beyond.
We love our kids, but when we're sleep deprived, we struggle to maintain decent attitudes.
My husband's current occupation as a broker requires that he be at the office by 5:00 a.m. on weekdays, so that means he leaves the house at 4:15 a.m. Most weeknights, he's in bed by 8:30 p.m.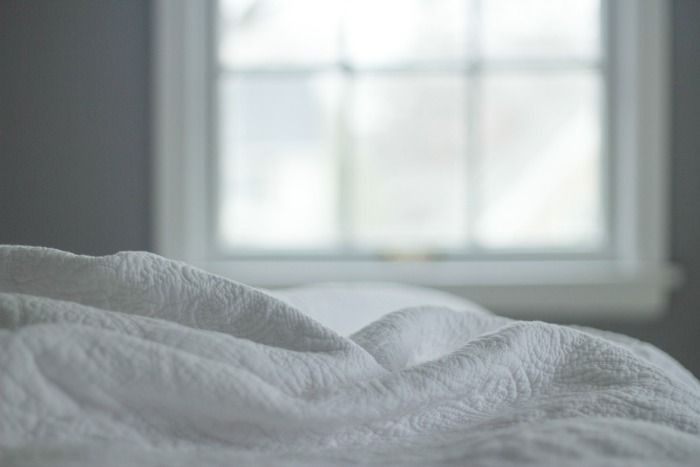 With six people in the house, three who are teenagers, we all have different bedtimes. For the longest time, my husband was having a hard time staying asleep after I came to bed or he would hear the kids. We had heard great things about weighted blankets and finally purchased one just after Christmas. How is it? AMAZING. He's sleeping so much better!
Weighted blankets can be expensive, but we believe the cost has paid for itself with the saved sleep that it has brought us.
Laughing
Now you can laugh.
We love to watch family shows together that make us laugh but don't make us blush. Those shows are hard to find these days. Our family has always enjoyed America's Funniest Videos on Sunday nights. A new favorite is Ellen's Game of Games (& they are looking for contestants! Maybe we'll apply?)
Five of the six of us love to play board games—ahem, my husband isn't a big fan, but even he loves to play Hearing Things.
Listening
"If music be the food of love, play on." William Shakespeare
The Greatest Showman Soundtrack has been on repeat since we saw it in theaters a few weeks ago. We have it on when we're cooking dinner together or cleaning the house. My daughter listens to it while she's getting ready for school in the morning.
Listening to podcasts are a huge part of my day, and I have been encouraging my family to listen to podcasts. My teenagers haven't found them appealing yet, but I believe that one day they'll catch on.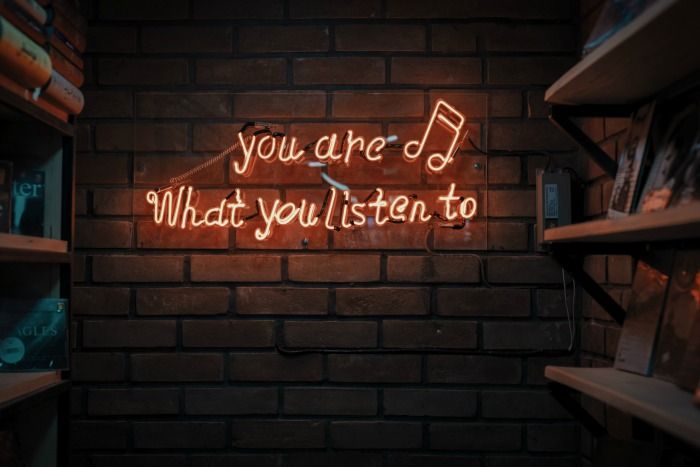 Silencing
As parents, one of our jobs is to remind our kids that what you choose to listen to can affect your life. Notifications on our smartphones can be a LOUD distraction. We are the ones who control the settings on the smartphones but sadly, most of the time, we allow them to control us (myself included.)
Take some time today to silence some (or all!) notifications that distract you from being present in your daily life.
There's also something to be said about paying attention to those voices that give us life.
We have found that listening to a podcast called The Next Right Thing has helped us pay attention to those things that give us life.
A few random things worth mentioning that are saving my life, as a wife, mother, and friend:
Ordering cleaning supplies from Grove Collaborative once a month.
Drinking my daily smoothie of almond milk + peanut butter + frozen banana + one square of dark chocolate + ice cubes = yum.
Working from a makeshift standing desk some days.
Going on a bi-weekly walk at the indoor track with a friend, and hopefully with Spring coming soon (I hope!), these walks will happen outside!
My hope as our family grows and goes through different seasons of life is to: remember to laugh, pay attention to the things that give us life, to silence the distractions, and get more sleep.
p.s. Check out the latest podcast recommendations from The Simple Show.