"I felt like I'd thrown my own surprise party when I came home from my first food swap. After putting word out and wondering who might show, I carried away from the evening's exchange a baskets of homemade foods and the seeds of a community that would spur a groundswell of food swaps around the country and the world.
The idea behind a food swap is simple: take something you've had a hand in making, gift it to another person, and receive from them a different handmade good.
Most days, we walk into a grocery store, pull a bottle or a bag or a box off the shelf, and completely avoid human contact if we opt for the self-checkout line. We know the quick grab, the scan, the 20 minute meal prep, and the wolfing of a meal disembodied from its place in the world and the people who produced it.
My local food swap turns that experience inside out.
Lovingly tended strawberries, homemade liqueurs, preserves and bread loaves and potstickers, Harissa, kraut, and salsas reveal tradition and personality from within a diverse community.
Modern day food swaps riff on the old village market archetype, but instead of farmers bringing produce to be bought and sold, home cooks, amateur chefs, urban homesteaders, and hobby gardeners eliminate the exchange of cash and rewind civilization back to the language of bartering and gifting.
Rather than push a cart down a faceless aisle, I smile and chat with friends and newcomers, wandering tables to sample tastes and size up wares.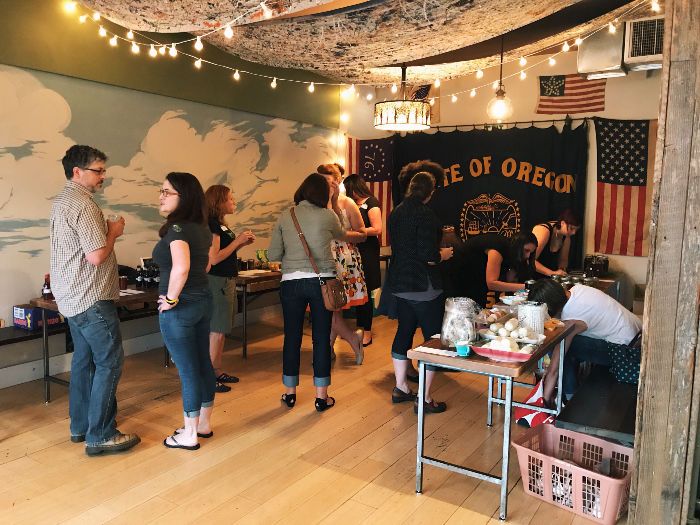 I take new foods home, but not for cash money. Instead of opening my wallet, I acknowledging the work of my fellow swapper and offer my own creations and crops with thankfulness.
At home, meals made with food swap ingredients take on a new dimension.
I spread smoky red pepper tapenade on a thick slice of bread as I pack my husband's lunch and remember the smiling friend who handed me her garnet colored jar.
I think of the mushroom hunter while I sprinkle her artisan salt blends on my morning eggs.
We say grace around the table and eat fish pulled from the ocean by a first time swapper, and I am grateful for the hours he spent at sea.
Food swap stories and flavors transcend grocery marketing gimmicks and tether me to my geography and neighbors in the most delicious way.
Tips to Start Your own Food Swap
Find a partner
Community starts with two. Find a friend willing to trade and help spread the word, set up tables, greet swappers, make announcements, and revel in the fun.
Worst case, you trade with each other and go home with one new thing. Best case, your duo multiplies into a bustling group of generous-hearted foodies with a superabundance of provisions.
Find a home
This can be a literal home or a space in the community, just so long as you have table surfaces, a bit of parking (alternative transit access is great in bigger cities), and a friendly environment.
Ideas: a backyard, a grange hall, a community room at the library or local grocery store, a faith community fellowship hall, a park with picnic tables (and comfortable weather). The power of spreading goodwill is strong! A fledgling business with extra space may love to have you for free in exchange for a bit of publicity.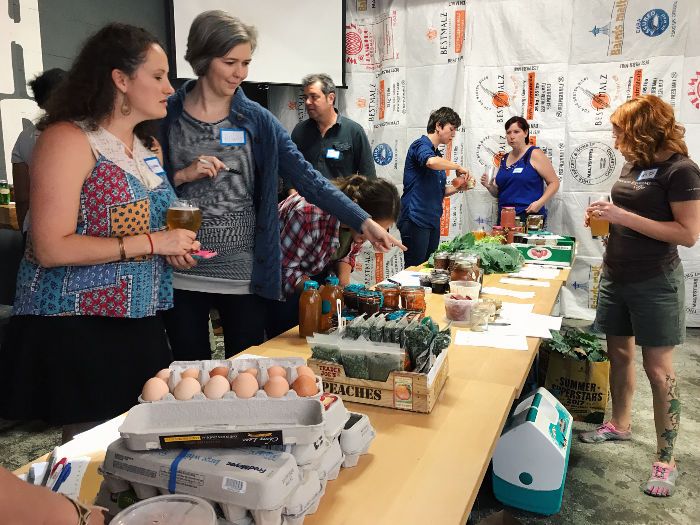 Pick a time
Our swaps run on Sunday afternoons, allowing time for last minute weekend prep. We aim for a 90 minute window.
Spread the word
#yourcityfoodswap can do wonders! Find your community on social media, send an email to your friends, put up a few posters in the coffee shop or food co-op or library (can you sneak a poster into the cookbook section?!).
Later you can build an online home and start a mailing list, but for now simply be a gracious host and invite friends to your delicious, moneyless party.
Take registrations
Don't be overwhelmed. A simple Google form is enough to get you going.
Ask: What's your name? What's your email? What do you think you'll bring? Then use RSVPs to help build interest in advance.
Nothing lures in more swappers like descriptions of "olive oil elephant garlic spread, homemade pasta, Russian salt pickles, nut butters, Port wine, spice blends, elderberry syrup, greengage plum jam, family orchard apple cider, fruit pies, and chocolates" (to literally pull straight from our current #pdxfoodswap RSVPs).
We cap our events at 35 people to give everyone enough time and table space, but remember even a swap with a half dozen can yield a rainbow of wonderful foods.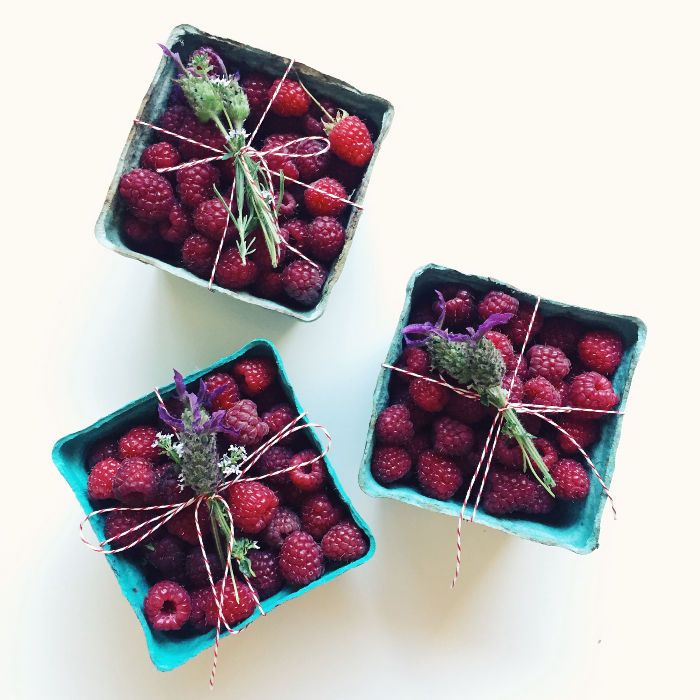 Make and print swap sheets
A line for Who, a line for What, a space for Notes, and a line for Offers.
Anything that can hold the important details: 4×6 notecards or printed 1/3 sheets of letter sized paper work well. See our Food Swap Toolkit and the Food Swap Network for examples. One sheet for each type of swap good.
A dozen jars of blackberry jam? One sheet. One jar of pickles? One sheet. Three loaves of challah bread? One sheet. You get the gist.
Email confirmation
About a week in advance, send a note to confirm with swappers that they're on the list and planning to come.
Host
On the day of, arrive early to set up table space, lay out pens and swap sheets and blank name tags, keep your RSVP list handy, and welcome swappers as they arrive.
Our typical swaps go something like this: 30-40 minutes for setup and mingling, 20-30 minutes to write "offers" on swap sheets (silent auction style; non-binding, but a good way to get ideas flowing), then a final 30 minutes or so to officially make swaps.
For more how-to inspirations, watch the video of our very first food swap and our recent Rolling Stone interview.
Recap, spread the word, and repeat
Take photos, share them far and wide, use your #yourcityfoodswap hashtag to show the world how much fun you've had, and get ready to plan the next one.
Reach out to your local newspaper or TV station. Create your own video to post online.
Chances are, people will catch wind and want in on the magic. You'll get a new batch of foods and flavors in the next season, you'll have seasoned swappers return as old pros, and you'll welcome newbies ready to give it a go after being inspiration!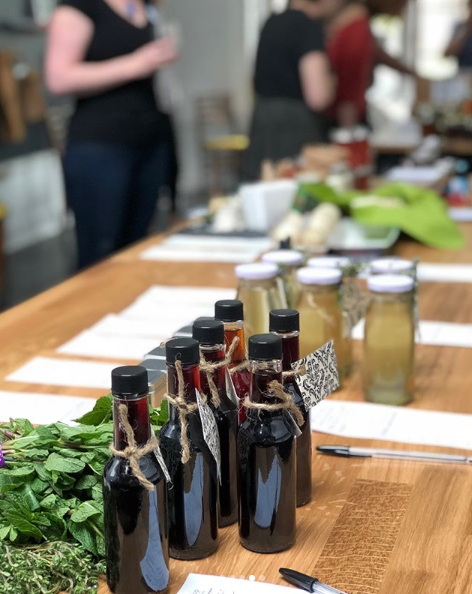 For the Rule Followers (you know who you are!)
Check local food regulations
We gather registrations in advance to qualify as a private event so swapped goods are not subject to commercial food regulations.
We also have attendees sign a waiver acknowledging they're swapping food they've personally made, sharing with the community in good faith, and acquiring goods not made in licensed kitchens or factories (thank heavens, right? That's the fun.).
---
Bethany Rydmark co-founded Portland's first food swap in 2010 to diversify her pantry and mingle with neighbors. She ate her way around the world—all the way home to Oregon—and loves sharing life and food and landscapes and travel at @bethanyrydmark.