If it were possible to feel an emotion when I went through depression several years ago, that emotion would have been surprised. I never pegged myself as someone prone to depression, and besides, I always thought depression meant crying, walking around feeling sad all the time, and triggered by something traumatic or heartbreaking.
But since my typical depressive state was feeling…. nothing, I wasn't surprised, because "surprise" is a feeling, isn't it? And so I went through about two years, off and on, feeling nothing more than something, waiting for something or someone to pull me out of my cloud and make to my usual self.
It's now been about three years since I was in the thick throes of depression, though I remember the odd, in between-like state as though it were yesterday, and I'm fully aware that those who've been depressed before have a higher chance of becoming depressed again—meaning, it's fully part of my life in some way. And because those dealing with depression are dear to my heart, I love reading words from someone who "gets" what it feels like. If she packages it in a beautiful book that's perfect for giving to those who need a dose of encouragement? Even better.
Rebekah Lyons' first book, Freefall to Fly, isn't only about depression, but it's a very real part of her story. And because this book is about her story, her words are a gift of comfort to those who've had that freefall feeling, not knowing what's up.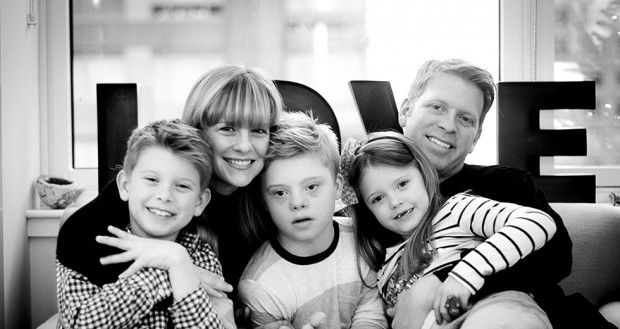 Rebekah tells her tale of moving from the suburban south to the heart of New York City, and what it feels like to be yanked out of everything normal and comfortable and into constant newness and culture shock.
It forced her to answer big questions about her life, like Why was I put on earth?, How do I turn suffering into something beautiful and useful?, and Is this really the way God intended life to be? And in finding answers to her questions, she found healing.
The book is about finding meaning by taking risks, whatever those risks may look like for you.
The end of the book provides space and open-ended questions for the reader to think through her own life as well, making Rebekah's personal story an application for anybody. Why are you on earth?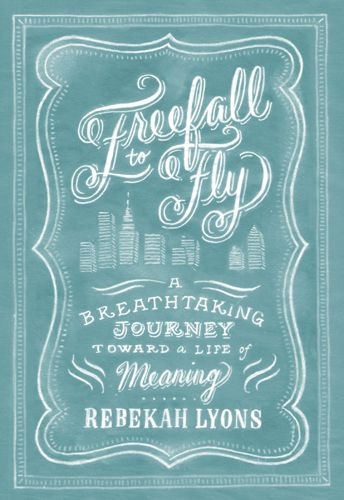 Giveaway
Rebekah is giving TEN Simple Mom readers a copy of Freefall to Fly: A Breathtaking Journey Toward a Life of Meaning. To enter, simply leave any comment on this post! (If you're reading this via email, hop over to the site to leave a comment there.)
Something Fun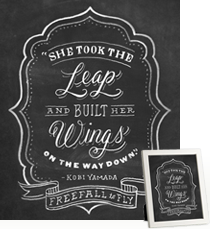 If you buy Rebekah's book, you can enter your information here (scroll down), and you'll receive three additional gifts: an original chalk art print by artist Dana Tanamachi, a TOMS $5 gift card, and a Freefall to Fly digital soundtrack. Pretty cool!
This giveaway is now closed.  Check back on Saturday, May 18 – we'll announce the winners then.