The sun is beating down with the unearthly intensity that is early August. Heat comes in waves and I sink into the shade of my adirondack chair, pulling another one close for my friend.
Our kids, of course, are immune to the effects of hot summer afternoons, and their excited voices carry from the garden to the patio. They are making discoveries: drippy red tomatoes, long trunks of cucumber, tie-dye peppers on their way to ripeness.
They are dazzled. Enchanted.
My friend says wistfully that she wishes she had a garden like ours.
I'll be the first to admit that there is a lot to be envious of in our little patch of garden. Lettuce, tomatoes, parsley, cucumbers, peppers, zucchini, radishes, string beans…and during berry season, a flurry of raspberries, strawberries and blueberries.
A glorious harvest that runs from the spring through the hot, hot days of summer and into the fall.
It is a life-giving, peaceful part of our experience as a family, even with our busy schedule. Here's some good news. With a few simple steps, here's all that stands between you and a little family farm of your own.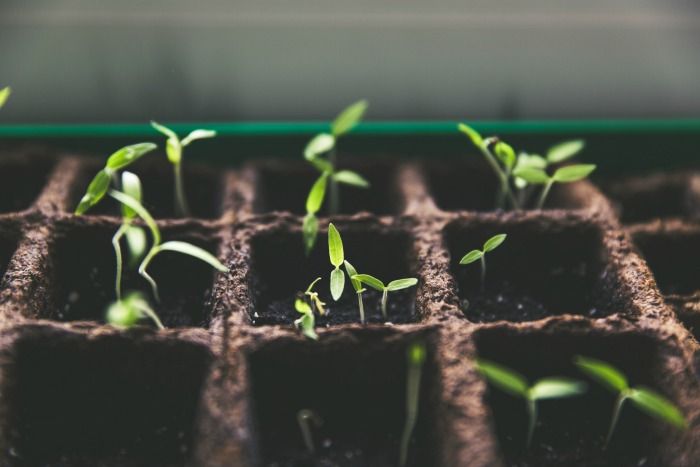 Beginning
Don't go crazy worrying about where to put your garden.
Find a spot that is reasonably sunny and unused, clear a little bit of dirt to make sure it's not too rocky, and you're in business. One of my favorite memories in our first house was digging up the grass in the back corner of our yard to form a big triangle with a tiny path down the middle.
It was just dirt then, but I could see the garden to come.
You can do some Googling to research what plants you want to use, but your best bet is to visit a local garden center. They'll have the best plants for your climate, and lots of guidance for care.
Try to pick easy crops for your first season; standards like tomatoes and herbs are great. You can also look for some early harvest favorites (think lettuce, lettuce, lettuce) to get everyone in the family excited about the reward that will follow the watering and weeding throughout the summer.
Make sure that you leave plenty of space for spreading in your garden. You'll be surprised by what just a few plants produce. Cucumbers spread like wildfire and tomato plants shoot off more fruit than you would ever expect. So be generous with open space.
Lastly, think about planting some pretty flowers around your garden to welcome in the bees. Bees are scarce these days, and there is nothing better for your garden than a possie of buzzing pollinators making their rounds. These days you can easily find a flower mix specifically meant to attract bees.
Middle
The beauty of a garden is that once you set it up, there is very little you have to do in the growing months.
The best thing you can do for yourself is set up a good routine for the few things on your checklist. You'll want to try to stay on top of weeds and you'll need to water.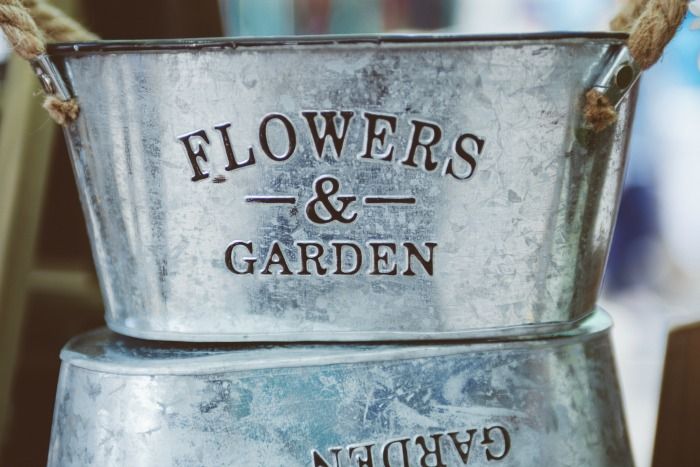 Decide who is going to weed and when.
It will only take minutes if you stay on top of it. And hint—kids love weeding!
Then identify your watering plan. Will you use a sprinkler? A hose? Will you find a way to capture rainwater and filter it into the garden? Just try not to let more than a day go by without that ever-important water.
End
Here is my absolute favorite part of gardening. It is why we do it: the harvest.
There is nothing like getting into your garden, smelling the basil as your fingers rub against it, popping a cherry tomato in your mouth because you just can't help it, debating if you'll pick that cucumber or let it go one more day.
This moment of fulfillment, the dirt at your feet and a blue sky overhead, is about as good for the soul as anything I can dream up. And that's before you even make it to the kitchen.
I bring a colander out to the garden for picking.
Once it is full of the day's finds, I can plop it right into my sink for easy washing.
Then, I have a handful of easy and dependable recipes stashed so nothing goes to waste. It is a ton of fun to research uses for the contents of your garden on recipe sites in the months leading up to harvest. Have some recipes you like lined up before you're under pressure to use all the goods piling up in your fridge!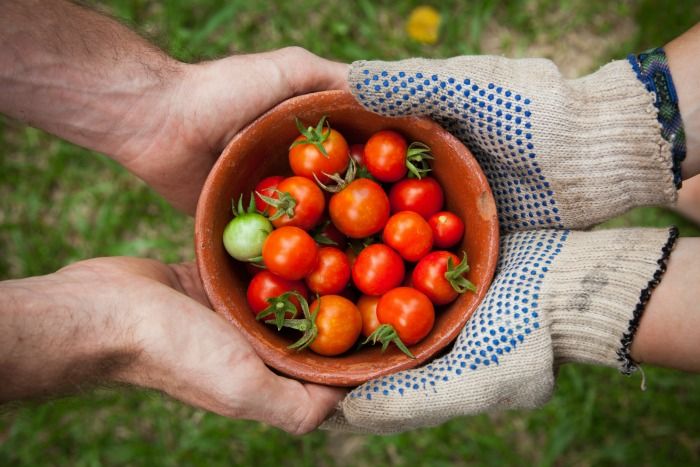 If you're interested, here are a few of my standards:
• Fresh salsa made with roughly chopped, multi-colored cherry tomatoes and herbs served over chicken or heaped onto a piece of baguette.
• Large, beefy tomatoes roasted on a sheet pan alongside chunks of onion and basil leaves, then thrown in the blender for the easiest luscious tomato soup you'll ever have.
• Gravy (that's what we Jersey girls call red sauce) made by simply cooking down tomatoes with garlic, onion, a dash of sugar, and a bay leaf in a large pot on a lazy Sunday afternoon.
• Cucumber salad with red onion, roughly chopped and tossed with olive oil, fresh and acidic in exactly the right way. I could go on.
My husband does can tomatoes, and I love having them on hand, but if it were left to me, it would be fresh food all the way. If you are brave enough to take on those cans, he would say it is easy. You just have to be methodical and wait until you have enough produce piled up to make the effort worth it.
Canning or not, you'll find plenty of ways to use everything—gift baskets for the neighbors are always a much appreciated gesture; or goody bags sent home with friends after playdates.
Which brings us back to a sunny afternoon in August, where the heat comes through the ground as much as the sky.
Where my girlfriend and I want nothing more than to sit with our glasses of ice water and relax, while the kids are hard at work.
Tomatoes fly out of our garden, landing sometimes in and sometimes just near a large bucket. Four little pairs of feet are dirty. Giggles abound. My kids are familiar with the garden and their friends are discovering a world they never knew existed.
My friend says she wishes they could have a garden like ours. And, of course, I say with complete confidence, "You can."
---
Nicole M. Burrell started her career writing for the Newark Star-Ledger in New Jersey. She then discovered a love of all things food while working in Marketing for Whole Foods Market, and took that love home to her family when she moved on to pursue freelance writing work.