Let's face it: as mamas, family vacations are rarely restful. Fun, full of memories, and worth the hard work,  yes. Restful, not so much.
Many families are taking back their yearly vacations with staycations, but a staycation has the potential to be just as stressful — if not more so — than a vacation.
Whether you're considering a staycation for financial reasons, to take advantage of the many opportunities right in your local area, or because you want to minimize your impact on the environment, take some time to plan for it so that you're not wasting precious moments on chores and to-do lists from your everyday life.
1. Think About Your Schedule
No one wants to follow a rigid schedule on vacation, starting with the alarm blaring at precisely 5 a.m. every morning and the whistleblowing to load up the car at 6 a.m.
However, we learned an important lesson on our vacation last year, which I think applies to vacations and staycations: when you have a flexible plan for activities and events, you're able to do more without feeling rushed or stressed, which helps you find a balance between rest and relaxation and making memories.
Consider these questions as you plan your staycation schedule:
What activities are on your must-do list?
Which would be nice if you can fit them in?
How much time do you need to set aside for each outing?
Which activities can be grouped on the same day?
How will early mornings or late nights affect your kids the next day?
Can you build in naps and rest times each day?
What low-key activities can you prepare at home for downtimes?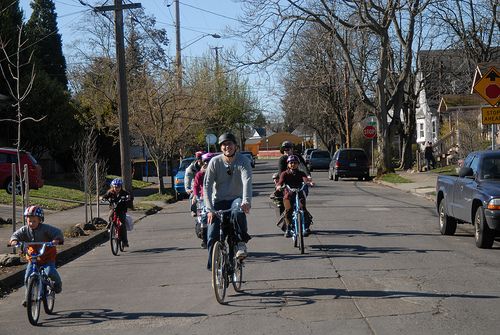 Photo by woodleywonderworks
2. Do Your Chores Ahead of Time
Spending your staycation cleaning, doing laundry, and decluttering is a sure way to make it feel like part of your everyday life rather than like an actual break.
Instead, plan on catching up on laundry the week before, and clean the house then as well. Sure, you might end up popping in a load of laundry one day during your staycation, and you'll probably still have to wipe the kitchen counter (several times…), but at least you can keep those chores to a minimum rather than letting them take over your time off.
Think through all of your daily chores:
What can you get done ahead of time to make your life simpler?
What things do you just need to let go of during your vacation?
What chores will you do each day?
Which will you leave for after the staycation?
How can your spouse and children help?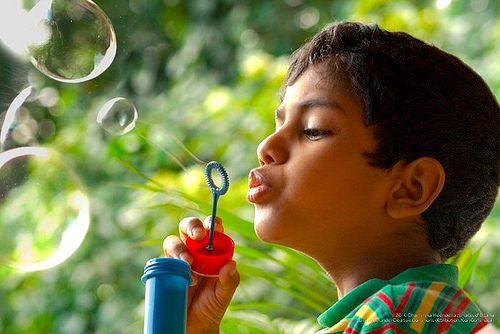 Photo by Dhammika Heenpella
3. Make a Meal Plan
Plan your meals ahead of time to save money and minimize stress during your staycation. This might mean freezing a few meals that you can just pop in the oven after a busy day on the go. It might even mean planning a couple of times to eat out as a family.
Personally, we love to eat out as a family because it means my husband and I can just sit and enjoy dinner with our kids without worrying about clean up or having to get up a dozen times during dinner because someone needs a condiment, drink refill, or an extra utensil.
However, we try not to go out just because we don't have anything else in mind for dinner, because that just leaves us stressed and anxious about the impact on our budget.
Don't just think about dinner, though. Think through all of the meals and snacks during your staycation, keeping your schedule in mind:
Which meals and snacks will you need to eat on the road?
When do you plan to eat out?
What can you prepare ahead of time to save time and effort?
What are your family's favorite meals that you don't normally have?
Which meals are easiest for you to prepare?
With a little bit of planning and forethought, a staycation can be a great way to relax and enjoy your time together as a family, without the expense or travel associated with a traditional vacation.