The world is changing. Technology has connected continents like never before. Within seconds, we hear about triumphs or tragedies happening in faraway places. With this amazing knowledge comes a deep responsibility.
This is the world in which our children live. We have the privilege of introducing them to its beauties, its cultures, and even its challenges. Our kids can become the world's problem solvers, providing they've developed a compassionate heart and an international mindset.
It's easy for all of us – mothers and children alike – to be mostly concerned with ourselves, our needs, and our own countries. But a personal, intentional connection with the world broadens our horizons, keeps our problems in perspective, and supplies us with ideas to positively impact others.
A global perspective eliminates a "them" and "us" mentality – when we realize that those around the planet cherish similar hopes and dreams as our own, it makes the world a smaller place. A place our children can influence and help.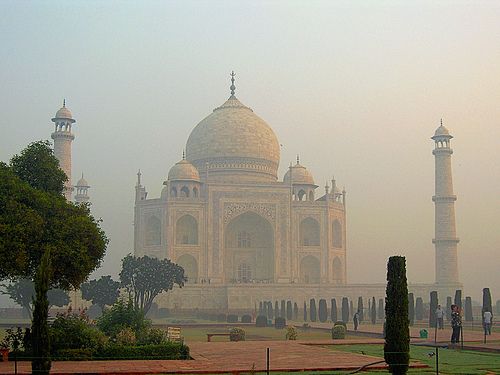 Photo by John Haslam
Global-mindedness is a given in our family, which has been blessed by diversity. My biological son and I were born in the USA; my husband's originally from England, and we have two children through international adoption – Elijah (born in Liberia) and Trishna (born in India).
Other cultures are as much a natural part of our life as breakfast, lunch, and dinner. But no matter where you or your children were born – you can have a globally-minded family as well.
Here are six easy and fun ways to do so.
1. Eat!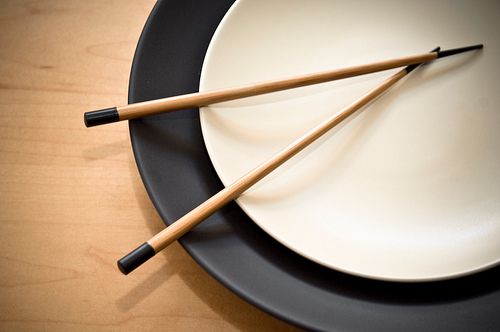 Photo by Michael Johnson
Most cities have a variety of ethnic restaurants, so take the opportunity to expose your children to various cuisines. Consider an "International Day" once a month based around a country's holidays, and prepare a diverse meal or dessert at home. Let your kids take turns deciding which country's delicacies to sample next.
Helpful Links:
2. Listen and repeat.
When you have the chance, let your children hear those who speak another language. Listen to CDs with songs that introduce your little ones to the language of their choice. The goal isn't necessarily fluency – just exposure and interest. Many kids' DVDs have dubbed languages – let your child watch once in English (to grasp the plot) and once in another language.
3. Discuss.
When appropriate, talk with your children about what is going on in the world. Learn about various countries that interest you. Have a map or globe you can pull off a shelf and locate a place you hear about. Make global awareness a natural part of your life.
4. Read.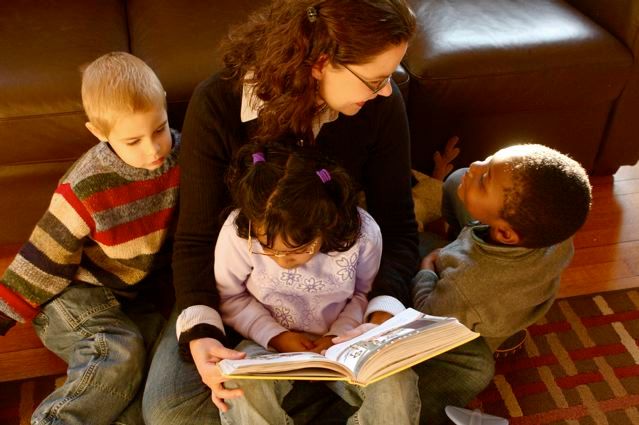 Me, reading with my kids
There are many books that can introduce your family to places far from home. Some of our favorites include A Life Like Mine, Children Just Like Me, and The Lion Storyteller (World Folk Tales). Libraries are teeming with these and similar choices.
5. Watch and play.
Rent or buy documentaries for your children that explore new cultures. Our favorite series is The Little Travelers, a show that follows two young girls as they discover new countries with their mother. This has inspired much imaginative play in our house – my three little people love pretending to be travelers headed to various locations on their "plane" (also known as the sofa).
6. Go!
Only about 25 percent of Americans own passports. I understand some of the reasons: our country is vast and many people vacation within states. You don't have to travel to form a global mindset, but there's an awareness that comes from "being there" that's harder to grasp in other ways.
Our goal is that our children travel to a minimum of one foreign country by the time they graduate and leave home. We hope the number will be even more than one. Yes, it might require financial planning and sacrifice, but the education and exposure our kids receive will far surpass the investment.
Introducing children to other cultures can enrich families in so many ways. It enlarges our worldview and alters our perspective. Through learning about others we grow to know ourselves even more, and we discover more about the beautiful planet of which we're stewards.
Our children will be the ones to inherit these lands – let's prepare and equip them with knowledge, passion, and curiosity to influence and bring a positive change to our world.
If money was no object, what country/culture would you like to explore with your children?
This post was first published on September 18, 2009.