As you start this week—go outside. And I don't mean that in a figurative, go outside of yourself sort of way. I mean, literally, put on your shoes and go for a walk around your neighborhood.
The weather has really dropped here the past week, and we are all-in on the scarf-wearning, boots-donning weather. I love it fashionably, of course (who wouldn't take knee-high boots over a swimsuit?), but I've been reminded once more how much weather affects my mood. My surroundings affect me more than anyone I know; I can feel it in my bones when the skies are grayer and the air is chillier. Even if I'm inside all day.
In fact, I feel it even more when I stay indoors. After two days of feeling blah last week without any logical explanation, it dawned on me—I had hardly been outside. I think I checked the mail, took out some trash, and ran a quick errand to a store, but otherwise, I was home. And in just 48 hours, I was feeling down, frustrated, cloudy-headed, and tired. Boy, was I tired.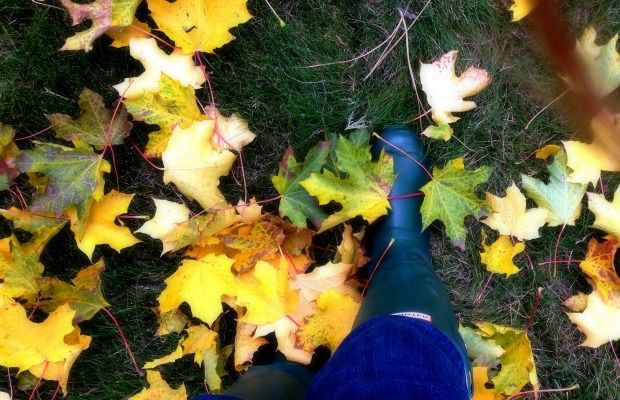 So the next day, I spent most of the morning outside with the kids. The day was still gray and the high was still 50, but I felt lightyears better by lunchtime. I came back home energized, refreshed, and actually in the mood to pick up the house. A complete 180 from the previous two days.
So as you start this week, do what you can to go outside, just a little, every day. Drop off the kids at school and then go on a solo walk, or bring them with you and enjoy the morning air. Or go on a post-dinner walk with the whole family and talk about your day. If you've got the time, find a wooded area near you and go on a hike.
Get air in your lungs and work your muscles. It doesn't have to be a marathon—just getting out of the house and moving will do wonders for your attitude and outlook on life. There are all sorts of studies that prove outside time an immediate antidote to depression, but you don't have to even be depressed to find respite from fresh air and the natural world.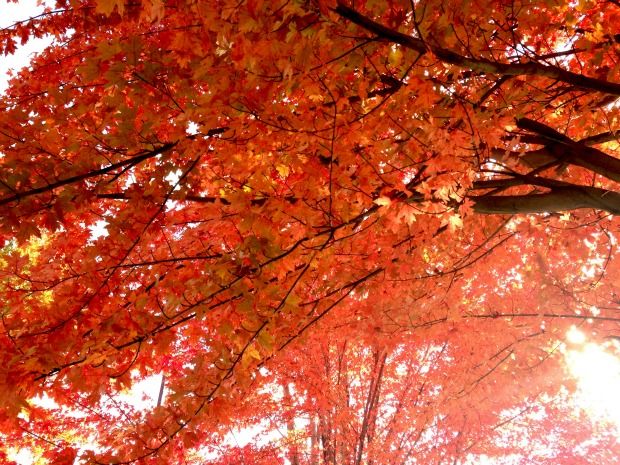 We spend so much of our lives indoors, and that's really a shame, I think. We can all spare half an hour per day. Get out there, and experience creation. Your body and soul will thank you for it.