Around here we frequently do a series called My Good List, both on the blog and podcast, so I thought I'd do a little update on what's making my life sweeter these days. As always, it's narrowed down to our four main categories…
1. A Thing
I've mentioned these briefly already here, but I can't stop talking about them offline: these inexpensive glasses block a massive amount of blue light, helping me with eye strain due to hours of looking at a screen for work. Low-grade headaches I wasn't even aware I had — gone in an instant. I can't look at a screen without them now. These things have become a game-changer for me this past month.
(My teen daughter has a pair now, too, and they've helped her enormously.)
2. A Habit
I recently started re-using the Full Focus Planner, and I don't know if it's their recent updates or if the change is more on my end, but I now love this thing. It helps me focus, stay on task, organize my weeks based on longer-term goals and projects, and bonus: I can still keep track of my stuff Bullet Journal-style.
One of my favorite features is the Weekly Preview, which has slowly become a necessary habit in my routine. On Sunday evenings, about an hour before bed, I'll sip herbal tea while I reflect on last week in light of preparing for the next day's start to the new week.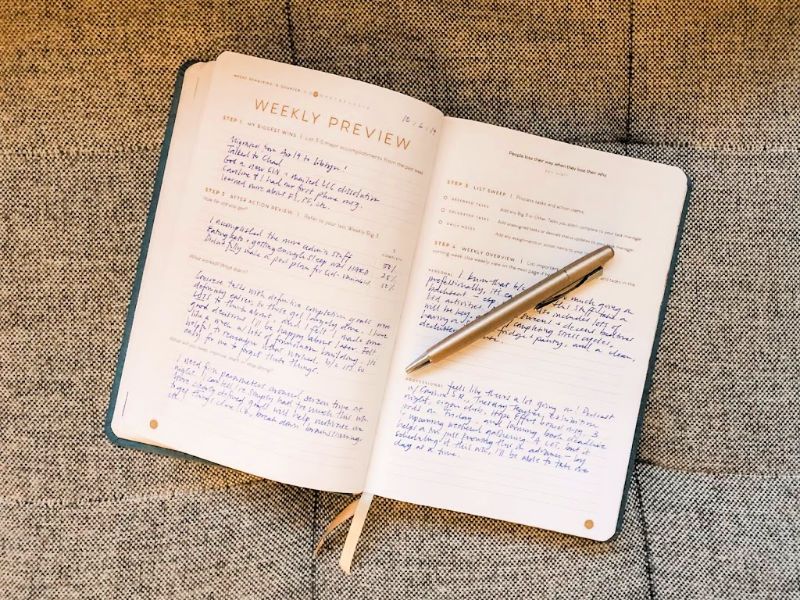 The journal provides a built-in framework for this, but it's not required. For me, the best part of this is naming my wins from last week — it's naturally easier for me to focus on the things that didn't get done, continually feeling like I haven't done enough (a classic enneagram 4 move, always aware that there's something missing). Proactively naming my wins forces my brain to reset itself and flips the script I'm often playing in my head as I think about what I need to get done the next week.
Telling myself, "You've actually done a lot, you go-getter, you! And this week will be good, too" is such a subtle but needed shift for me. It's helping me tremendously with my attitude in my work.
3. A Work of Art
Many of us are long-time Great British Bake Off devotees, myself included — yet there's something special about the current season that's just a treat to watch.
It could be the simple fact that those of us across the pond can now watch episodes weekly as they also drop in the U.K. (thanks, Netflix!), giving us that weekly hit instead of having to wait forever to binge it at once (while also avoiding spoilers online). But I honestly think it's this year's contestants that take the cake for me (pun entirely intended).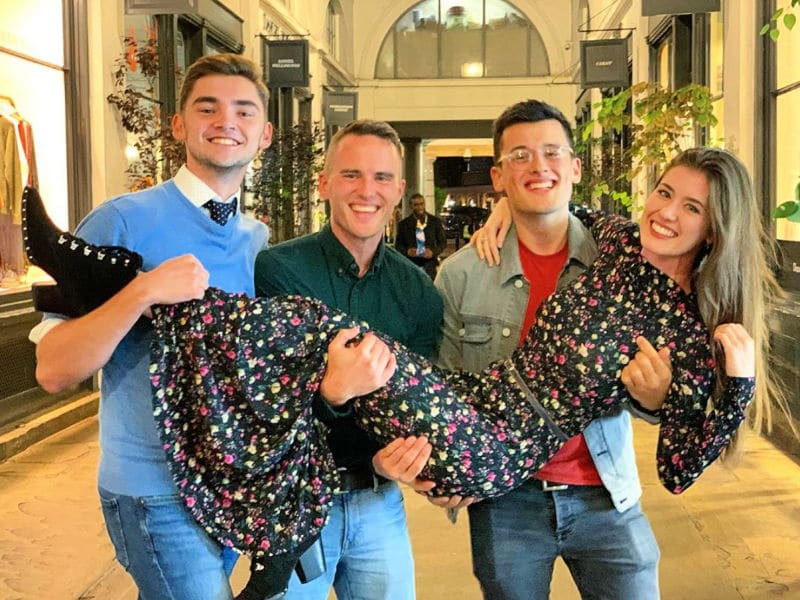 I've loved every one of these humans this season, and GBBO seems to excel, above and beyond the typical American reality show, at building genuine community in the midst of competition (look! they really are friends!). I adore watching the bourgeoning friendship between David, Henry, and Michael. They are a delight.
4. A Philosophy
I've said it before, this isn't rocket science, it's been around since the dawn of humanity, and I'm sure I'll keep bringing it up. But I'll still say it again here: walks can cure so much of what ails you, for free, and with near-instant access.
Morning walks with my dog, late-morning walks as I take a work phone call or vox, a post-lunch walk to reset my body and mind and to enjoy a little quiet, a late-afternoon walk to bookend my workday and listen to a bit of a podcast or audiobook, post-dinner walks with the family to enjoy the drop in temps and wind down the day… all balm to my soul.
I don't do all those walks in a day, no, but I usually get in at least one, and it makes all the difference in my attitude and energy. I'm moving my body, getting out of my house, saying hi to neighbors, sampling a bit of nature, and soaking in natural light. Especially this time of year, when it's not too cold and not too hot — what's not to love?
Alrighty, this is what's making my Good List this fall — I'd love to hear from you in the comments what's making your list right now.
• Listen to the podcast episode about this post.